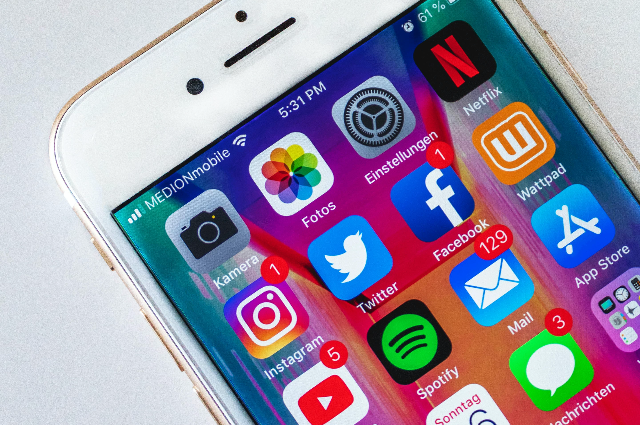 Social commerce is the latest digital marketing buzzword which is on its way to become a more formal mode of shopping for Indian consumers. At this stage, Indian social commerce industry is in its infancy but it has the potential to become mainstream. With the increasing penetration of internet and development of new platforms, social commerce is set for growth in India.

What is it?
Social commerce uses social media networks to sell products directly. The major difference between social media marketing and social commerce is that users are not redirected to an online store here, instead they are being provided with the ability to checkout directly within the same network they're using at that particular moment. Different types of shopping experiences come under social commerce like group purchase wherein customers come together for bulk buying and enjoy better rates. Another is social reselling, where items are firstly bought from large merchants by resellers and then sold on social networks. Video-based commerce is also gaining popularity in which videos are used for creating awareness.
Indian Landscape
Social commerce in India is still in a nascent stage with a market of only $1.5-2 billion, but it is continuously popular as a large number of Indians are going online and exploring novel ways of shopping due to pandemic restrictions. Strictly speaking, social commerce is not new. To facilitate online shopping, several merchants were already using chat apps such as WhatsApp but this was quite informal. Social commerce has formalized that process and multiple players have emerged offering different concepts. Indian social commerce industry includes players like Meesho, Trell, Kiko TV, Mall91, Shop101, Dealshare, Bulbul, etc.
Meesho
Vidit Aatrey's Meesho works to connect producers with resellers. These products are eventually marketed to consumers resellers WhatsApp and Facebook. Meesho had achieved the coveted unicorn status in April 2021 after it had raised $300 million funding from a group of investors led by Japan's SoftBank Group Corp. For making the transactions easy, Meesho offers services such as payments and logistics to resellers.
Trell
With 45 million monthly active users, Pulkit Agrawal's Trell is a lifestyle social commerce platform. It sells beauty and personal care items through influencers who recommend products. Trell has been able to attract funds amounting to $17 million so far. It is planning to use these funds for expanding its offerings by including apparel and home care on its platform.
Kiko TV
Shivam Varshney's Kiko TV is a new live-streaming social commerce platform. It gives a virtual store experience to its customers. Customers can step into a virtual store, have interaction and receive assistance from sellers. At present, it is working with 30 stores in India.
Social Vs E-Commerce
The social commerce purchase journey massively outperforms the purchase journey users are familiar with. E-commerce purchase journeys are very complex because customers are often redirected from one platform to another continuously. The core idea behind social commerce is making the purchase process easy for users.
Undoubtedly, social commerce can achieve scale like e-commerce. Conventional e-commerce has worked really well for larger cities and the first 100 million people it brought to the internet, but this model will not be able to attract the next billion users. E-commerce platforms cannot attract another billion people unless they serve unorganized retail and address the market that buys unbranded products. Here comes the role of social commerce. Platforms like Meesho serves small-town buyers who are not using e-commerce actively by offering them unbranded products across categories.
Also, in India shopping is considered more as a social phenomenon where people are accompanied by friends and family while shopping shop in a predominantly offline space. E-commerce deprives the customers of that holistic experience. So, social commerce will grow as consumers have the independence to connect directly with the seller and communicate for making an informed decision. Social commerce also enjoys the already bult infrastructure of e-commerce platforms like internet penetration, payment gateways or logistics partners.
Road Ahead
Today, social commerce is being populated by direct-to-consumer brands due to their internet savvy and nimble nature. However, traditional brands are also expected to jump on as they chase consumers. To bring the very low-income group online, companies will need to focus on groceries. Meesho is trying to do the same by collaborating with Farmiso which is an affordable grocery commerce model recently launched in the small towns of Karnataka.
A report published by Bain and Co. and Sequoia India puts huge hopes on Indian social commerce industry. According to it, Gross Merchandise Value (GMV) of Indian social commerce will surpass $16-20 billion in the coming five years, but this promise of growth is accompanied by several challenges. The biggest being outdated government regulations. GST registration is mandatory for small or individual businesses. They need to maintain and file GST returns for selling online. This is a huge impediment especially for small businesses. Social commerce also requires mature supply chains just like e-commerce. As several supportive factors are already in place for social commerce growth in India and if these roadblocks are also removed then, social commerce can revolutionize the whole industry.
. . .