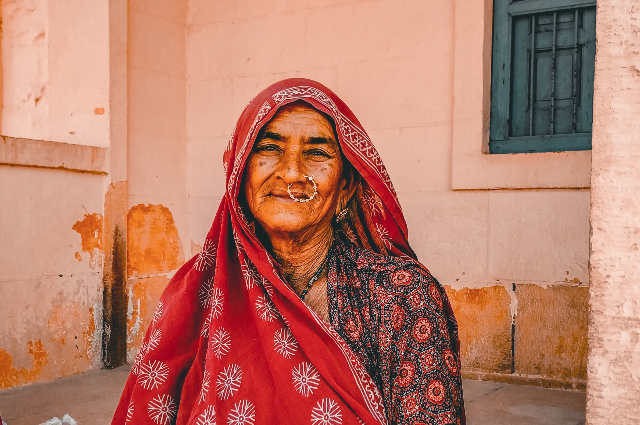 The woman is the second wheel of development of the nation. where there are the real rays of hope, there is the best aim and real flying. Women live very simply and calmly in nature everywhere with all people. They know very well how to respect elders, brothers and sisters, husbands and others. She plays an important role in various relationships in different shapes of society, likewise a great mother, honorable wife, and ideal daughter of her family.
She can handle and superintend the whole world at a glance She has enough power to bears all circumstances and be alive along with calmness. She can't see tears in any eyes so she spreads a big smile in every corner of Earth. She believes spiritual power which comes from God(Nature), not physical power or beauty. She loves a lot where she was born till death. however one day her legs must renounce that place from physical, but not delude from the heart. She teaches a good lesson to humanity in form of her mother. But, she has to go through all the hard rules which are created by stereotypes society.
In villages, I see that many of the families' daughters are not allowed to get an education, can't be educated anyhow. they people believe that girls and women have no brain for education. Their girls can't go out of House without permission and Rupata. And these people said," she should have awake 4 am at early morning every day to perform many tasks like the first clean whole house, prepare breakfast to all members and being mother ready her children to school. A woman is born to make happy her husband and family, she can't do anything else without him, she has to live on her husband's feet. If a woman sees such offense then she raises her voice against them, then the man said again, "you are female so live as a girl or woman and don't cross limits. Don't try to become a boy otherwise You'll get beating".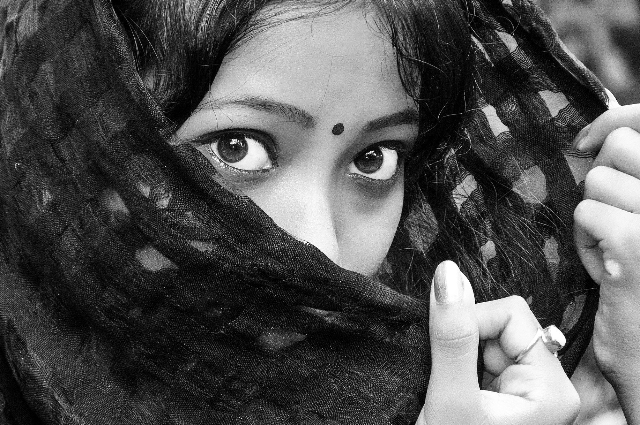 In the village, every House has pet animals more than two or three. i.e buffalos, goats, and cows. She must bring feed(Chara) from Bullock Cart/ heads for animals, do clean its places, to thrown cow dung more than two parat on her head approximately 600m less or more far from House every day. This heavyweight young girl affects her initial growth. She does laundry, iron every member's clothes decorate the home, prepares Lunch and dinner every single day. she also cut every crop with happiness. Her whole life going like this. After all, she is insulted in a day in front of all members as she is an entertainment instrument. in this case, she can't speak to them. Still, she has a really big heart, she ignores all negative thoughts and asks everyone how are you all? take care of them. she always tries to make a happy place. and convey that there is no person who can understand her and nobody say sorry to her, keep a smile on her face.

Causes of the creating such society thinking:
Education: There is no good education for girls and boys at the beginning of thinking to show the right path or wrong, or we can say that some people are not provided children's weapons and cures which are education and self-opinion. They live under the pressure of others because of a lack of education. Education is the most valuable weapon for everyone. It must necessary for every citizen of India to fight for their rights. In our constitution, It is the right to education in Article 21 (A). Even today, girls are living life like slaves, even after being in a free country. Most women are not aware of their rights because of a lack of education. It is the biggest cause of negative thoughts of people.


Poverty: It is the second cause of India. Poor families are not able to pay their children's fees so they pulling back themselves. It is the also biggest concern about to poor.


Never go out of the particular area: Most villagers are not going out of their childhood place neither physically nor socially. Hence people have no idea what is going in-country and how much progress. They can't see the world in this way.
I really admire her kindness, incredible nature, and pure heart, she is the whole world in herself. India has rural areas now which we have to improve their think, education and change their lifestyles. it is possible to come together. Make your dreams real, those mouths open to say that you can't do anything. One day you close your mouths to prove yourself, to determine your paths on your feet.

. . .