Mr. Chandi Prasad has been a highly successful businessman from Patna, Bihar and a leading business tycoon of the national iron and steel industry. He has numerous factories, processing plants, warehouses and showrooms spread across the nation and overseas. Prior to the pandemic he has been projected as India's next generation business magnet having the potential of changing the fate of the industry worldwide. He has been making big impact on western media houses and social media platforms for the massive wealth he has collected over a period of two decades and for his social and charity works in the elite circles.

Unfortunately, in spite of the best treatments and medications made available for his mother's sudden attack by the Covid virus, ailing Sita Devi did not make it. Chandi has been the only child of his parents; with dad Late Hari Prasad passing away when he was a young kid from an impoverished family living in Begusarai, Bihar. Late Sita Devi worked as house maid to raise and educate his son in good schools and colleges and raised him single handed my under abject poverty. Chandi was engrossed in deep emotional breakdown for losing his mother to the first wave of pandemic in India. He was so heartbroken that he did not had the strength to leave his apartment for weeks. But after that a new person emerged from this grief stricken cocoon metamorphosed into one of the greatest Covid crusader of the nation and made headlines around the globe.

Chandi converted some of his empty warehouses into makeshift hospitals for the treatment of Covid patients, spent fabulous amounts in buying Covid protective gears for health workers, nurses and doctors, sponsored several government and non-government agencies in supplying emergency rations to stranded migrant labour camps, supplying food and essential commodities in containment zones, hospitals, railway stations, bus terminals and rural markets. Within a year his unimaginable philanthropic donations and huge financial support strengthened the Covid fight in India. While several business analysts were projecting huge annual economic loss for his group of companies thinking he has over stretched his financial resources, Chandi stood firm in his resolution and pushed forward with his humanitarian agenda with war-time precision and efficiency.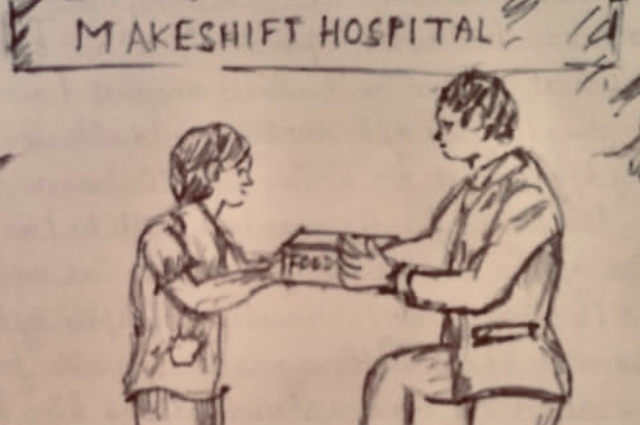 However, his tremendous hard work and constantly coming close to people in various communities to educate and aware them about the pandemic safety measures did had a serious toll on his health. He was diagnosed as Covid positive with advanced stage of infection and admitted to a major private hospital. Chandi was placed in the ventilator and a specialized team of doctors and nurses. The whole nation started praying for him. Dr. Rani Soren was one of the specialist doctors in the medical team treating Chandi. Like anyone else in the country she was also highly respectful to Chandi for his role as a front level Covid warrior of the nation. Dr. Soren hails from a poor neighbourhood of Chapra district of Bihar.

Being raised in abject poverty in a marginal labourer family with very little income, she always excelled in studies and has been a top student throughout her academic life. She topped the state medical entrance and graduated from Patna Medical College; and there after she topped state scholarship entrance to secure her post graduation from AIIMS, Delhi. She is now considered a leader in the upper pulmonary and respiratory tract infection specialist across the country. She has been felicitated both by the state medical agency and the Bihar health department for her epic role in treating critical Covid positive patients even in remote rural corners of Bihar and adjoining states. Rani has been recently recognized as the brand medical ambassador of her state.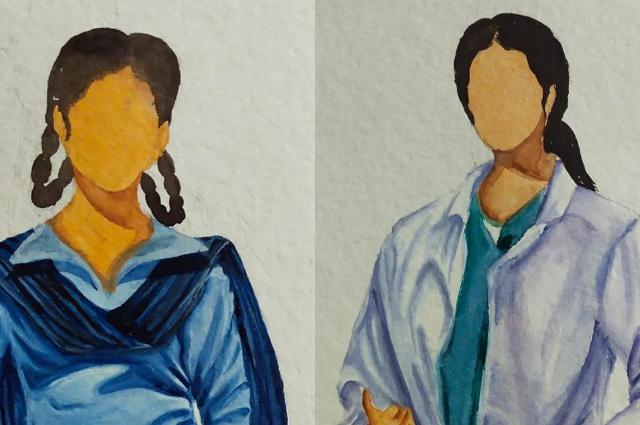 It is quite coincidental that both Chandi Prasad and Dr. Rani Soren have humble beginnings; but both accomplished the highest statures in their respective fields. Also both of them have been forefront Covid crusaders for the nation. The tireless efforts and round the clock care and treatment finally revived Chandi; and from ventilator he was stage wise shifted back to general cabin following two months of rigorous medical treatments. Getting back to health, Chandi was amazed to know about the life of Rani and how her tireless efforts have saved not only his life but of thousands of members of the neglected poorest communities of the state.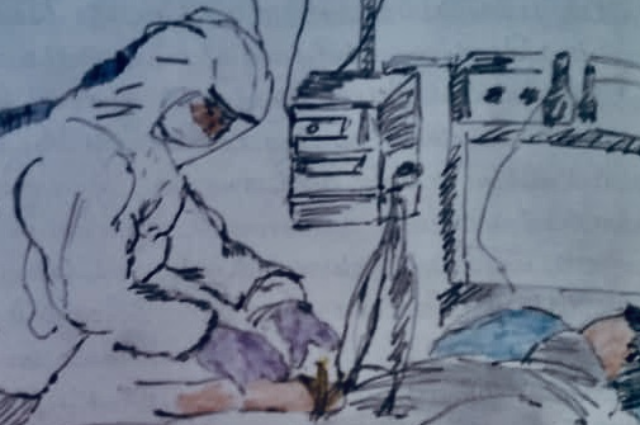 On being personally introduced after Chandi recovered, he asked Rani what he could offer her as a token of respect for saving his life. Rani smiled and responded that she does not need anything personally; but would greatly appreciate if Chandi could look to do something for introducing uniform health care for the nation in the likes of western countries. Chandi was impressed and promised her that a section of his company income will henceforth go directly into a seed fund for developing universal health care. It is so adorable to note that two beautiful minds came together to start a revolution in the health sector of the nation that in future would positively impact the lives of millions of our poor citizens. The Covid pandemic has taken a lot; but has also provided us with unique humanitarian strength to fight back!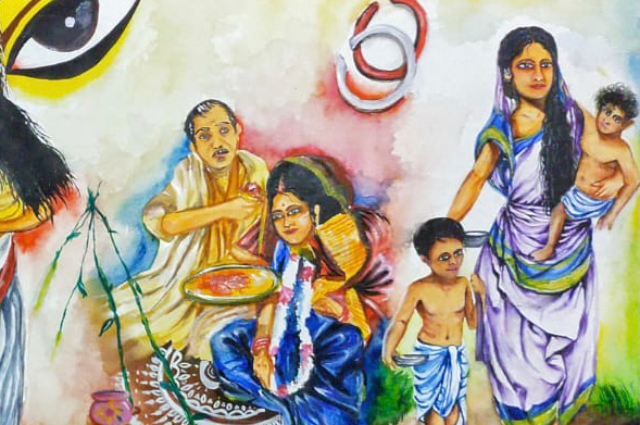 Image 4: One of the important moral of this story has been to understand and appreciate the fact that women empowerment is an essential boost for our society to make huge progress. Rani came from a family impacted with abject poverty and hopelessness. The opportunity she received changed her into a leading medical professional a win-win factor for a vastly populated nation like India. In poor families in rural areas young girls are subjected to severe discrimination by their family members. They are looked upon as a social and financial burden and often married off at a very young age to older individuals with little or no physical and mental maturity. Early pregnancy, miscarriage, gynaecological problems, emotional challenges, nutritional deficiency and economic insecurity and family instability pushes them into a vicious cycle of abject poverty, helplessness and social exploitation. It is important to educate the girl child and treat them better for a healthy and prosperous society and a progressive nation © Suhan Mondal (Artist).