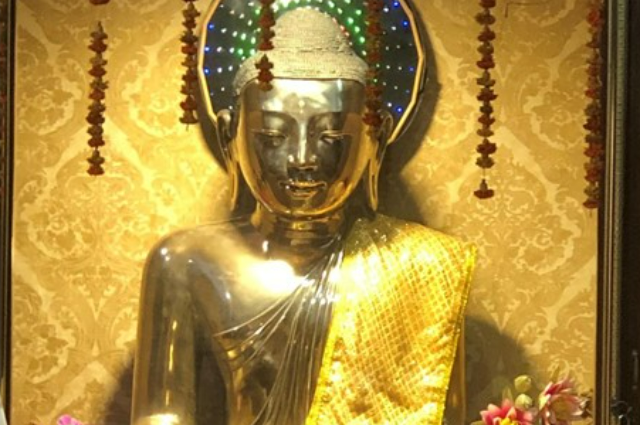 I went to look for God,
In the depth of the oceans and in the dusts of the road.
I looked for him in the snow clad mountain,
And in the dense forests at its base.
I searched for him in the woods and the barren desert,
In the heat of the day and in the cold of the night,
I looked for him by the side of the flooded river,
And on the streets of the cities, town and villages.
I searched for him in the library,
And in the church and in the mosque,
I looked for him in every corner of the temple.
I knocked for him door to door in hot pursuit,
But also was unable to find him anywhere.
My searches turned into helpless failures
And my heart full of soars and pain.
I asked everyone for His address and His whereabouts
Read through numerous books and texts,
Attended the meetings of the learned and wise,
But I failed to locate Him anywhere.
But then one day tried and exhausted
While resting under the shade of tree,
An old man approached me.
I asked him where to find God
And he simply replied
'Search your heart and you will find Him'.
That was the moment of my discovery,
All this time when I was looking for Him
He was there inside me.
Walking a thousand miles with me,
Shivering in the cold and sweating under the sun with me,
And suffering from the pains of injury and hunger.
He slept and cried with me,
When I was in pain and despair.
He was drenched in the rain while walking by my side,
He crossed the dirty ditch with me,
He rested under the shade of the tree while I was resting.
All this time when I have been searching for me
He was with me
But alas! I have not been able to recognize Him.
He sits within me deep in my conscious,
He sleeps with me embedded in my sub-conscious.
The day I recognized him,
I learnt that we are together forever, inseparably united.
. . .