Japan, like India, has a long incredible history, rich culture and heritage, diverse ethnicities, and a wide variety of cuisines to explore. Japanese people have great love and devoted passion for arts and literature, and hence are very supportive of celebrating their cultural and religious festivals with great pomp and grandeur. They also like and appreciate the cultural beauty and ethnic diversity of other countries too. Hence, it is quite common to find galleries and theatres in Japan hosting cultural programs from other countries.

The relationship between India and Japan is counted from the time Buddhism first reached the Japanese shores of China. The roots of Zen Buddhism practiced in Japan has its cultural roots in China; which in turn falls back to Tibet and India from the time of the active spread of Buddhism beyond the traditional borders of India. This strong relationship was rekindled by Noble Laureate, Rabindranath Tagore; the iconic literary giant of Bengali literature during his visits to the country in 1916, 1924, and 1929.
The Indian polymaths genius not only stayed in Japan; but also delivered a series of erudite lectures and interacted with both aristocratic as well as ordinary members and intellectuals of the erstwhile Japanese society. Furthermore, the revolutionary works of RashBehari Bose and Netaji Subhas Chandra Bose during World War II; and Japan's support for Azad Hind army in fighting the British in the war of independence has further cemented the cordial relationship between both nations for several decades. Japan is an important trading partner and a major investor in India; a and buyer of industrial raw materials and products. An Indo-Japanese cultural festival was celebrated at the famous Okurayama Memorial Hall at Yokohama, Kanagawa Prefecture, Japan amidst much pomp and grandeur.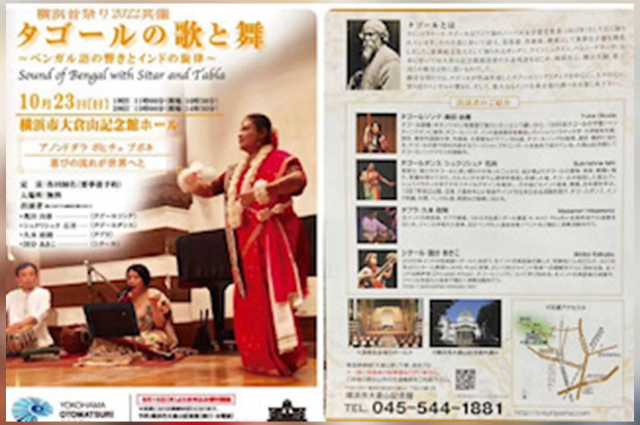 One of the masterpieces of the cultural program was the outstanding dance performance by Ms. Sukrishna Ishii in conjunction with Rabindra Sangeet presented by an ex student of Sangeet Bhavan (Vishva Bharati University, Santiniketan, Birbhum, West Bengal, India), Ms. Okuda Yuka. This program was entitled The Sounds of Bengal through Sitar and Tabla. All the groups made excellent heartwarming and eye-catching performances on stage. The events were well received and highly appreciated by the audience, which\ could be gaged from the roaring thunder of claps that echoed inside the heritage hall.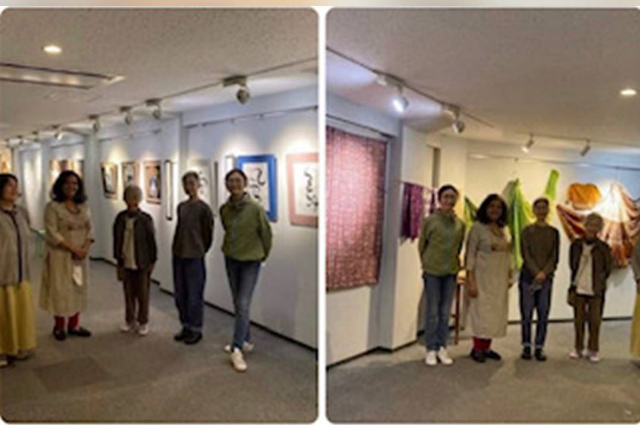 An outstanding art exhibition has been on display here that was inaugurated a few days back. This exhibition showcases the work of a team of ex-students of Kala Bhavan (Arts Faculty), Visva Bharati University, Santiniketan, Birbhum, West Bengal, India. The artworks cover calligraphy, portraits, landscapes, human expression, Indian and Japanese mythology, history, tradition, culture, ethnicity, and nature. Both traditional works as well as abstract arts and thoughts have been given equal importance in the galleries. The galleries were attended by both locals and foreign tourists visiting the city generating a mixed crowd of art critics, enthusiasts, and art lovers.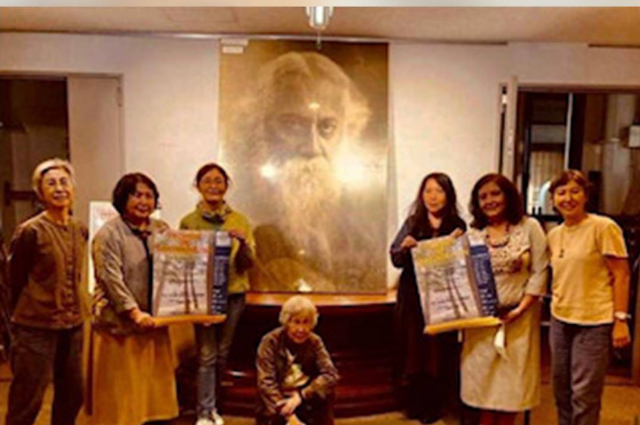 It is a matter of great pride that even today the legacy and influence of Rabindranath Tagore continue to be a strong factor in Indo-Japanese cultural relationship. The monumental literary work done by Tagore has a profound influence on the Japanese mind and intellect to this day. Furthermore, Tagore as a formidable orientalist is probably the first Indian intellectual to explore the diversity and intricate details of rich Japanese culture and heritage. His Visva-Bharati is possibly one of the pioneers in establishing the School of Japanese studies in India. Thus Tagore serves as a great cultural bridge between the Indian and Japanese people. Rabindranath being a visionary was the first Indian who was successful in understanding the potentiality of a future, long term post independent Indo-Japan relationship. Thus, the Indo-Japan cultural festival carries the legacy of Tagore forward and in bringing both communities closer to one another socially and culturally.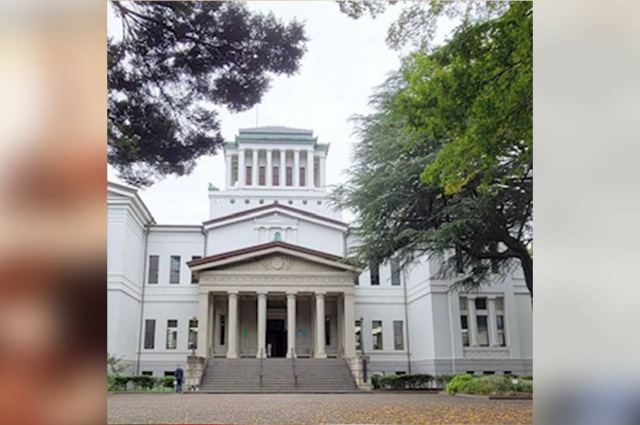 The Okurayama Memorial Hall at Yokohama, Kanagawa Prefecture is a historic heritage building of the port city and Japan. It is intimately associated with the memories and legacy of Rabindranath Tagore. It is said that Tagore's thoughtful and valuable suggestions and insights were incorporated in the design and architecture of the stage and other accessories of this heritage building known across Japan. This building was designed by Uheiji Nagona in 1932. It is open and available for public programs such as various government and private meetings, seminars, symposiums, colloquiums, and workshops; as well various cultural festivals including live performances of music and dance, drama, theatre, art exhibitions, and galleries as well as public talks. It is unquestionably an important iconic cultural site of Japan.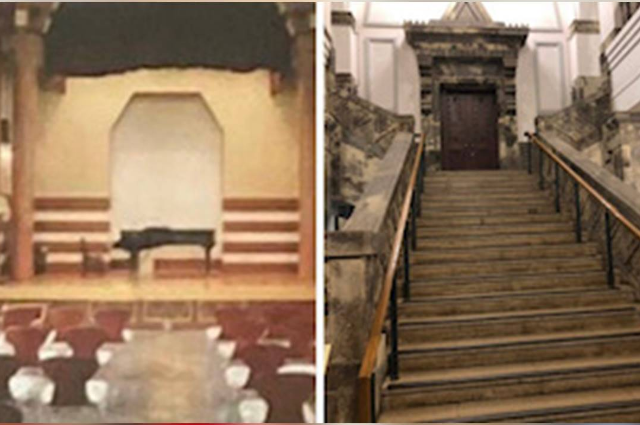 The most significant aspect of this cultural program and festival has been to further strengthen the bridge of friendship between India and Japan. These two ancient civilizations rich in their history, ethnicity and cultural heritage is a perfect match as a cultural connectivity for both Indian and Japanese communities residing in Japan and India. We need to travel in the path shown by our beloved World Poet and one of the greatest literary scholar and humanist of his time, Noble Laureate Rabindranath Tagore.

. . .