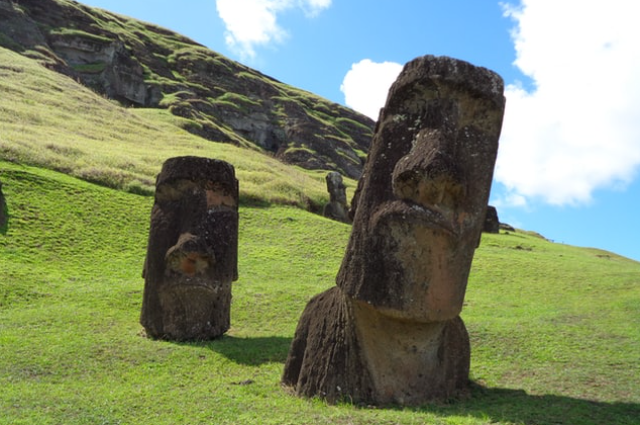 Known as one of the most remote islands on Earth, Easter Island is located in the southern Pacific Ocean, 2,300 miles west of the coast of Chile. It is a part of the Polynesian triangle and was discovered by the polynesians in 400BC and was named as Rapa Nui. The Island, which was almost uninhabited when discovered on the Easter Day in 1722 (That explains the name) by a Dutch captain, is covered with thousands of giant stone head statutes called Moai, each weighing several tons and some standing more than 30 feet tall. When you first see a Moai you are drawn to its disproportionately large head. Who built the statues and why were they built? nobody really knows. There are just numerous theories and speculations made by historians and scientists who have found quite a few evidences after their research. The statues were apparently carved out of the top edge of the walls of a volcano on the island.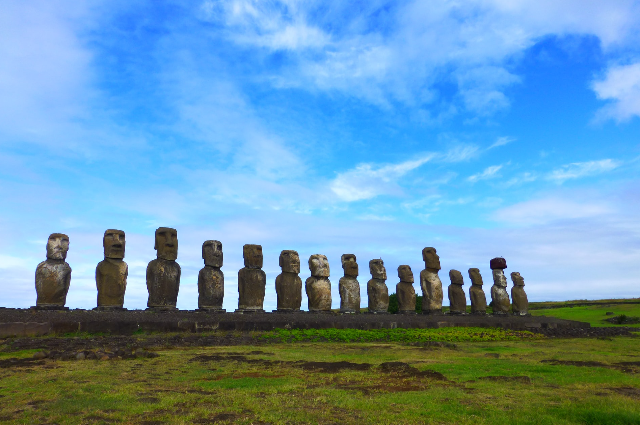 According to the theories, after a statue was carved, it may have been rolled or dragged down to the base of the volcano. Then, it was stood upright and ropes were tied around it. Using a pulley system, the statue was walked to its intended destination. At its peak, the population of Easter Island is believed to have reached 11,000 and finally when the resources of the island became exhausted due their excessive exploitation the population gradually started decreasing and the land that was once covered with palm trees became a barren land by the time it was officially discovered. The most mind boggling thing about the whole island is that humans from a stone age were not only able to carve such massive statues but also transport them around the island. it is believed that the statues are a representation of the Polynesian people's ancestors.

Most of the Moai face away from the sea and towards the villages (called Ahu) which symbolizes them watching over the people. The only Moai facing towards the sea are in Ahu Akivi (located in the west coast of the island). A theory suggests that these statues facing the sea are to help the travelers find the island and yes, you can travel to the island even to this day by plane. In 1995 UNESCO named Easter Island as a world heritage with the island protected within the Rapa Nui National Park. No hard proven facts exist and no records exist either so the island remains a complete mystery but hey! it isn't a history without a pinch of mystery, is it?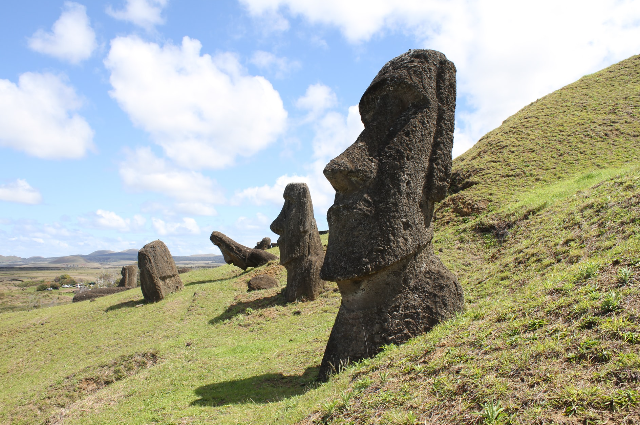 . . .