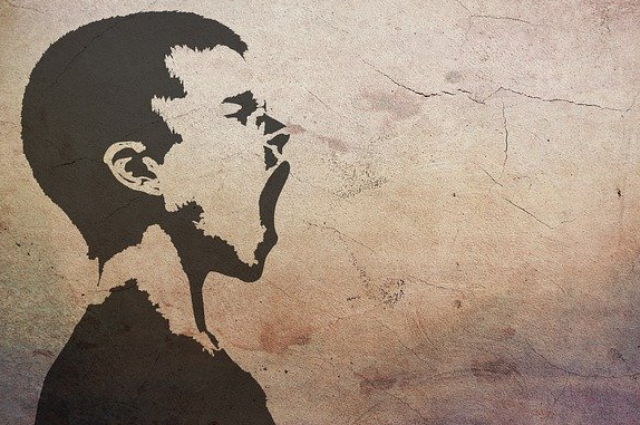 In the past few years, it has been noted that radicalization is growing very fast in India and all over the world. Radicalization and extremism are some of the biggest challenges these days for mankind in the world. The process of targeting an individual on the basis of caste, color, religion, and class is growing almost everywhere in the world. Undoubtedly it is one of the biggest challenges to tackle with. Although humans are up to the mark in finding solutions of some the toughest problems, their approach seems very weak in finding the solution of radicalization or Extremism.
There is a number of incidents that have happened recently in different parts of our country and in the world. This one of the biggest evils of society does not seem in control anywhere. If we talked about our home district Rajouri, it is almost approaching its peak. Three or four months back a 21 years old Muslim boy namely Ajaz Ahmed Dar of Thanamandi Rajouri District, was killed by unidentified terrorists when he was on his way home taking a Buffalo for his domestic use.
In recent years mob lynching and murdering of such nature have become a new norm. Such incidents really shock everyone when happened in a safe and peaceful area like Rajouri. It was not the end, the tears were in the eyes soon after Another 28-year-old young man Ankush Bakshi only son of his parents was murdered. Later police investigation proves that the murder was his own sister. It is a matter of serious concern for the residents of the District. On the Night of 12th august 2021, In a grenade attack, a 7-year-old child lost his life in the Khandli Area of Rajouri District. it is not yet over, there is a number of more incident to talk about.
Till now, I was talking about what happened recently in the Rajouri District of Jammu and Kashmir. Now, will let you know about these days trending controversial issues over a cricket match between India and Pakistan Which became a threat for the students studying outside Jammu and Kashmir. The whole world knows cricket as a sport and it should be treated as the same, but very, unfortunately, few people in the subcontinent take it more a religious game, than the game of gentleman.
On the night of 24 October when India was beaten by Pakistan, there was a Twitter war is going on between former cricketers of both countries. Which is giving a negative message to the general public. In a tweet former Pakistan fast bowler and coach of the Pakistan cricket team, Waqar Younis appreciate Current opening Batter Mohammed Rizwan, on offering Namaz in a live match of the T-20 World Cup against India. But his appreciation way was not liked by the people of both countries at all. In fact, he is trolled by so many social media users, as he differentiated between the players of two countries on a religious basis. Which is unexpected from a sportsman like him. Some other names on the top of the list in controversial tweets are Mohammed Aamir, Shoaib Akhter, Harbajan Singh, and more. After losing from Pakistan, Although the whole Indian cricket team is targeted badly by the fans. But very unfortunately star fast bowler Mohammed Shami is abused and trolled by some mindless people very badly. This shocked the whole cricketing world that how social media is used to create a false narrative around India and alleged "religious intolerance" in the country.
We have thousands of examples of growing radicalization in different parts of the world, which needs more time to be described with the pan. We as a part of humanity should always think positively. Everyone from us needs to play a character of peace prosperity and love in society so that happiness can stay alive. Every individual has a huge responsibility on his/her shoulders and he/she should take it positively and should work in a positive Fission to tackle the toughest challenge like radicalization.
. . .