A lot of people do great things with the power of money, physical strength, or designation. We feel those people had it easy, as they get enough exposure and resources to do so. But our history keeps reminding us of common people displaying extraordinary strength and courage when life and situation put them in such circumstances. One such warrior woman is Obavva, who single-handedly fought against a whole trained army, and wasn't a queen or from an influential family but a watchguard's wife, she fought against dozens of enemy soldiers without a sword or a gun but with a large pestle.
The Stone Fort Dynasty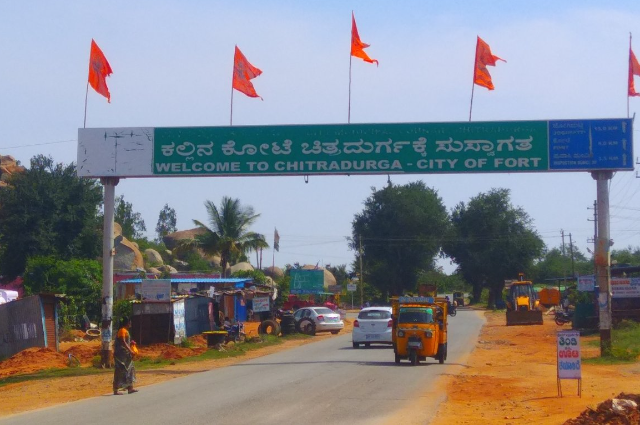 A small district in Karnataka, India which is situated amidst several hills and boulders in Chitradurga. Founded by Timmana Nayaka a chieftain under Vijayanagara Empire in the 1550s. The Nayaka's kingdom was constructed with rocks and stones, famously known as Kallina Kote (Stone Fortress) or Elusuttina Kote (a fort of seven circles) in Kannada.

The Nayakas ruled this dynasty for about 250 years till the late 1700s. During the reign of its last Nayaka ruler Madakari Nayaka V, Hyder Ali who was on spree to conquer this strong fort, attacked and failed to do so multiple times. The mighty fort was not only strong but was secure and could not be conquered easily.
Hyder Ali was trying it all to conquer this fort. On one such day, a soldier from Hyder Ali's army saw a person entering the fort through a discreet cranny between the fort. Upon investigating further, they found the space was big enough for only one person to crawl through it at a time. But while entering through this, the tower watch guard could easily see them. With this piece of information, Hyder Ali decided to attempt another siege by sending his soldiers through this cranny into the fort while the tower watch person went on his lunch break.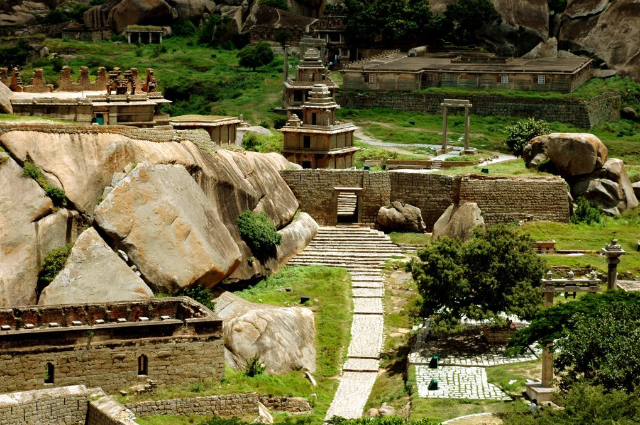 The heroic rise of a warrior
The tower watch guard Kahale Mudda Hanuma (Kalanayaka) lived in the fort with his wife Obavva. One afternoon when Kalanayaka returned home for lunch, Obavva went to fetch a pot of drinking water from a pond that was near the cranny, halfway up the hill. While returning, she noticed a soldier trying to sneak into the fort. Immediately she got herself an Onake or a long pestle (a traditional heavy wooden log meant for pounding grains in olden days) to kill the soldier. She anticipated more soldiers; hence she dragged the dead soldier quietly moving him aside from the sight of any other soldier inside the cranny. She stood beside the cranny as a guard, and as her expectation, more soldiers started crawling through the cranny. Obavva started hitting the long pestle on every soldier's head who crawled through it and dragged them aside, soon making a heap of dead soldiers.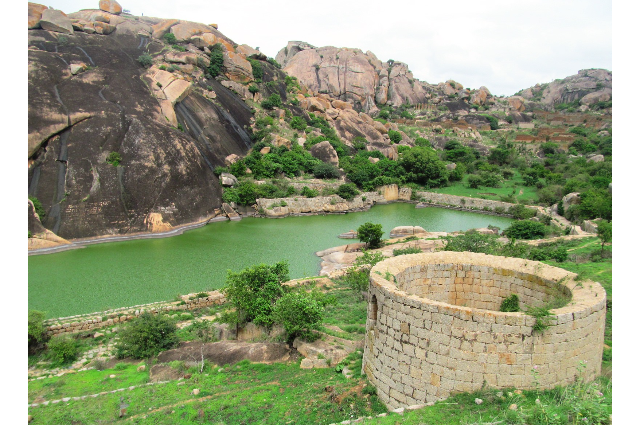 When Kalanayaka returned after his lunch looking for his wife, he was stunned to see this scene. His wife with a bloodied Onake and a pile of dozens of dead soldiers behind her on the side, while she eagerly waited for more soldiers. He went numb for a while before he raised the alarm to his soldiers and prepared them for the battle.

The Nayakas won this battle against Hyder Ali, all because of Obavva's presence of mind and courage. Hyder Ali's one more attempt was failed but eventually, with more attempts, he did succeed to capture the fort by the end of that decade. Obavva died the same day of this incident. Some state, she was killed by one of Hyder Ali's soldiers, while others say she died of exhaustion.
Courage
History refers to her as Onake Obavva. The cranny she once guarded is now called Obavvanna Kindi (Kindi means cranny in Kannada). The fort and the cranny still stand strong today and is an astonishing place to visit.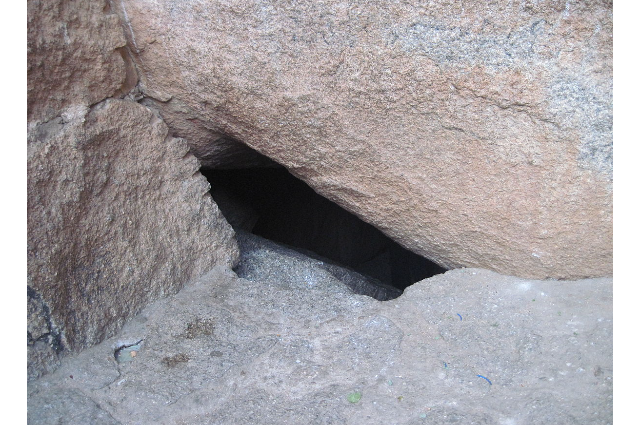 A common woman Obavva with no weapons, with no prior training or experience in warfare. She rose to the situation, used whatever resource she could think of, and displayed exemplary courage to prevent enemies from entering the fort. In doing so, she has given us multiple lessons to learn from. Obavva was mere a guard's wife and not from an influential family of the kingdom, she was a lone woman against many soldiers, a homemaker against a well-trained army, a pestle against multiple swords, and many more. Although this incident is three centuries old, the tale of brave Obavva, still resides in the hearts of Kannadigas for her astonishing courage.

Society and the situation even today put you in a lot of such battles, mentally, physically, and emotionally. It may be against someone else or with yourself. Never discourage yourself from what is lacking, human minds are built to achieve way beyond your thinking ability. Face any challenge thrown with courage and determination. You don't always need the power of money, or a higher position, sometimes courage and the right decisions are all required to make a huge impact.
. . .