What do you mean by Empty your heart?
It means expressing your feelings, your thoughts with someone.
Every one of us needs a person with whom we can share everything without any kind of hesitation, a person who will never judge us on our thoughts.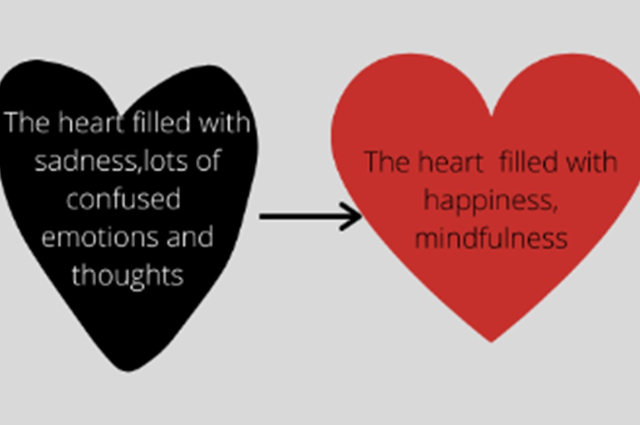 The above image predicts that previously we are completely filled with sadness, lots of disturbing emotions, thoughts, confused about our lives, in short having completely messed up thoughts.
Later on, after interaction with a well-wisher, we feel completely relaxed, happier, no longer confusing emotions and thoughts, clear about our life.
Why expressing feelings/ thoughts is important?
Expressing what you think is very important as expressing ourselves will make us feel lighter, help us solve our problems more easily and wisely, helps to improve communication skills, makes us feel more confident, increases our self-confidence and much more...
If we will not express our feelings/thoughts with anyone then negative thoughts start coming to mind which makes us feel unhappy, lose our self-confidence. We will not be able to communicate with others properly due to a lack of self-confidence we hesitate to talk with people even if it is very essential to speak. Many people who know their job profiles usually lose their jobs because in front of higher authorities they are not able to speak properly.
Thus expressing your feelings/ thoughts is much more important than getting a good job for a secure life.
Among us, there are some people who want to share their thoughts with someone but are unable to share due to fear of being judged or lack of confidence to speak.
Take the example of our friend circle itself...in our friend circle, we will be having at least 1 person who will feel shy to speak with us, and others in the friend circle will try to help him/her speak out and remove his/her shyness.
I feel, if we can help our friends to speak out and listen to them without judging them, then why not we hear those who want to express their thoughts and help them solve their problems??
So, keeping this in mind, I and my few friends are here to hear you out without judging you on any basis, help you solve your problems, and make you feel much lighter and happier than before...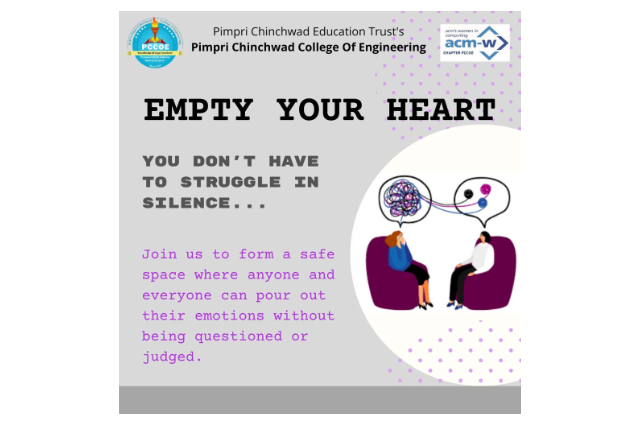 Those who are interested and want to share with us their thoughts are free to fill the following google form...
link: https://forms.gle/GPEh25XB5Q9a6nEY9
If you have any queries, you can contact us on:
Mayuri Mukewar,8080970890
. . .