My uncle Dr.Kushal Konwar Sarma is a renowned Indian Veterinarian from Assam. He is famously known as 'The Elephant Man Of Asia'. He is an elephant veterinarian and professor and Head of the department of Surgery and Radiology at the College of Veterinary Science in Guwahati, Assam. He tirelessly works to treat animals, mostly elephants. Over the course of past 15 years, he has travelled around 5 lakh kilometers, mostly in the jungles of Assam and has tamed 139 captive rogue jumbos. He has also tamed around 100 wild elephants for treatment and translocation. On an average, he treats or tames 750-800 elephants a year. In a state that has a huge population of elephants, there will hardly be a day when he is not required to treat or tame a jumbo. He is a Steering Committee member of "Project Elephant" of Union Ministry of Environment and Forest. Also, he was conferred with Padma Shri-The 4th highest civilian award of India on 26 January 2020. It was a very proud moment for all of us in the family as we learnt that with hardwork comes recognition.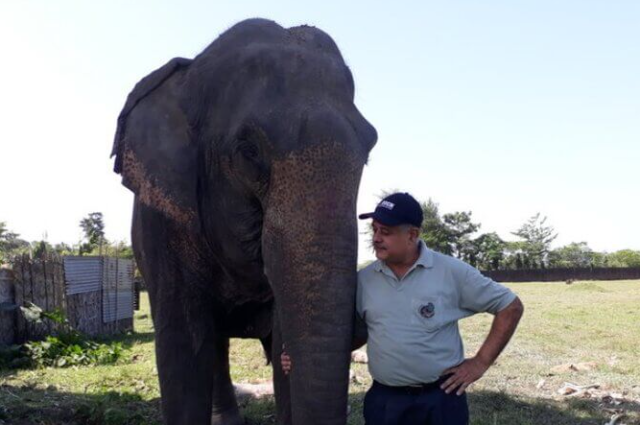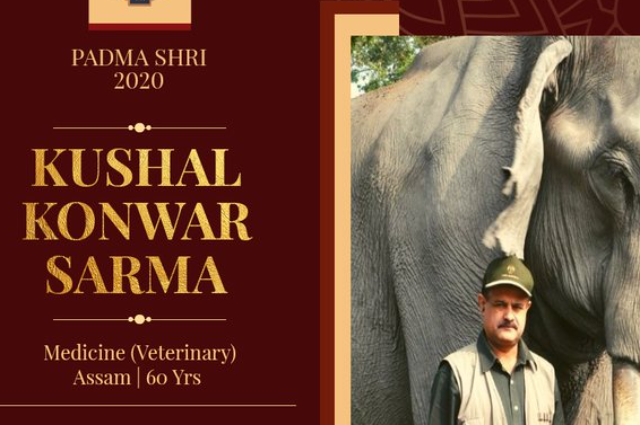 This is the backstory of the incident that took place several years ago. Now coming onto that incident, It was a dark night in the deep-deep forest of Kaziranga Nationl Park. Kaziranga National Park is a protected area in the northeast Indian state of Assam spread across the floodplains of the Brahmaputra River. My uncle was in the forest that night along with the DFO (Divisional Forest Officer) who also happens to be his 2nd Cousin, and a few other forest rangers and guards. They were there to tranquilize and treat a rouge elephant which had become very aggressive and would attack and destroy anyone and anything in sight. The forest rangers were a little afraid of this elephant, but my uncle had faced such situations many times in his life so this wasn't something new for him. They all started their journey together into the forest to find the rogue elephant but even after hours and hours of search, their efforts were in vain as it wasn't anywhere in sight. They spent a few more hours searching but as their efforts were not bearing any results, they decided to give up for the night and return the next day for the same .

Source: https://nenow.in
As they were headed back to their camps to rest for the night, they heard loud thumping and trumpeting sound. When they turned back, they could see a rogue elephant rushing towards them. All of the officers and my uncle rushed to hide themselves behind huge Banyan Trees that were in sight. When the elephant had approached near them, a forest ranger shot it with the tranquilizer that he had with him. The elephant stopped its trumpeting and was quiet for a few minutes. All of them came out of hiding and were approaching near the elephant and suddenly, it started shaking its head around rigorously, everyone there tried to calmly walk away as running could have triggered it more. Just then, my uncle saw the shadow of its Trunk approaching him. He was terrified by the fact that this might be his last outing and the end of his life. He closed his eyes and stood still, leaving it all in the hands of destiny. Just then, he felt a very strong push and found himself behind a tree. He picked himself up just to find that it wasn't the elephant who had pushed him, but rather a short heighted man, dressed in a white dhoti and a beige shawl and carrying a lamp in his hand, whom he saw quietly walk away from him. He couldn't believe his eyes as this man was not a part of their troop and was nowhere near them during the whole time.

But as he was gathering himself up, he heard loud noises of cry. As he turned back to see the elephant, he saw that his cousin, the DFO was wrapped around the trunk of the elephant and he was being slammed onto the ground again and again. This was a terrifying sight for all of the people around. He quickly grabbed the tranquilizer from the ranger and shot the elephant with it. This time their shot worked and the elephant fell on the ground after getting tranquilized. Everyone rushed towards the DFO to check on him but he already died from the torture of the elephant. As he went back to his camp that night, he wasn't able to rest as all his thoughts made him restless, and above all that he was devasted by the pain of losing one of his own. He was terrified and traumatized by this incident for days.
He didn't see this short heighted man with the lamp for the first time in his life. He came across him on several other occasions while in danger at forests or jungles be it in India, Nepal or Thailand but all the other times the man would disappear so quickly that my uncle thought that he was just hallucinating from stress or lack of sleep. But this time he was pretty sure that it was someone as he could literally see the man walk past him. Also, this was most definitely not the last time either that he saw this man rescue him from situations like these.
It is believed by everyone in our family that the short heighted man wearing white dhoti with a beige shawl wrapped around his upper body and carrying a lamp in his hand, who helps my uncle in desperate times, is none other than our grandfather (My Uncle's Father) as he used to be in the exactly same clothing, carrying a lamp around the house after coming back home from work when he was alive.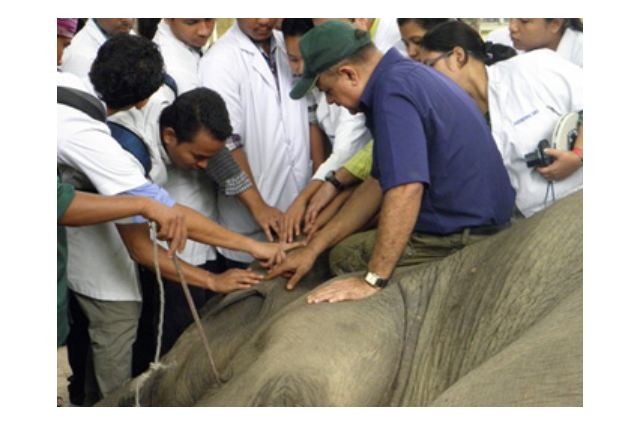 . . .