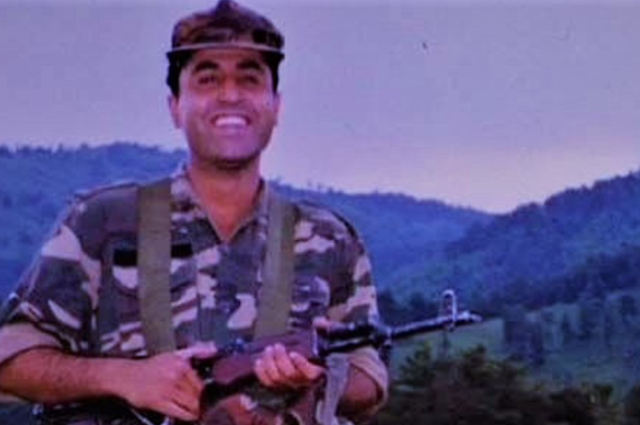 'Lieutenant Vikram Batra sir, reporting for duty.'
And with these words, the name of a hero was forever etched in India's glorious history.
Heroes are ordinary people who make their lives extraordinary. And that's exactly what Param Vir Chakra awardee, Captain Vikram Batra did.
Getting educated, landing up a good job with a hefty salary and then marriage. That's the set path most of us follow. In the race to be successful, caring about our motherland often ends up in the backseat. But this was not the case for Vikram Batra. 'Money is not everything in life; I have to do something bigger in life, something great, something extraordinary, for my country.' Is what he said when was offered a high paying job in the merchant navy. This was the dedication and love he had for his motherland. Reading about his life has left me speechless. How can we ever repay this braveheart and his family for their sacrifice?
Every hero has an origin story and Vikram Batra's story is set in Sopore, a town in Jammu and Kashmir with significant militant activity. But before we get started, let's know a little bit more about Captain Batra.
Vikram Batra was born on September 9, 1974, to Kamal Batra, a school teacher and Girdhari Lal Batra, a government school principal. Vikram and his twin brother Vishal attended school in Palampur and both were avid sportspersons. The brothers represented their school in a table tennis competition. Not just table tennis, Vikram Batra was also the recipient of a green belt in karate. Playing different sports from a young age helped him to be an inspiring leader and lead his battalion to victory in the war.
Patriotic from a young age and keen to join the Indian Army, it came as no surprise to his parents when Vikram decided to prepare for the Combined Defence Services Exam (CDS). In 1996, his dream was fulfilled and he passed the exam with flying colours. He underwent several training courses in places Jabalpur and Dehradun for regiment training. After its completion, he got his first posting in Sopore in the Baramulla district in Jammu and Kashmir.
"We live by chance, we love by choice, we kill by Profession"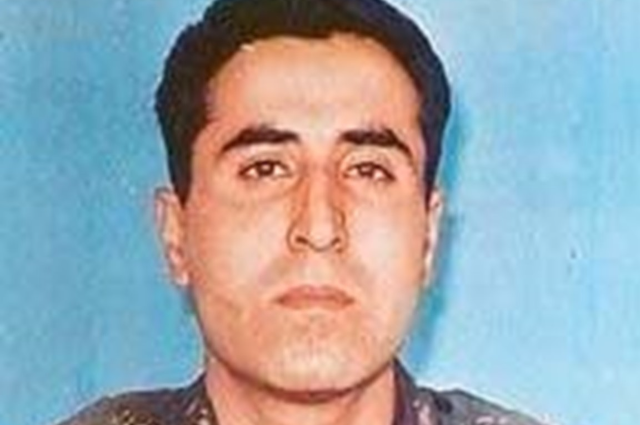 During Captain Vikram Batra's posting in Sopore, he encountered many militants. There was once an intense encounter between the army and the militants in a dense forest in which Vikram Batra escaped death by a few inches. It was a miraculous escape but unfortunately one of his comrades was killed because of it. This incident left a deep impact on the young soldier. He strongly believed that the bullet was meant for him, 'Didi, it was meant for me and I lost my man' is what he told his sister over the phone. Maybe it was this incident which motivated him to save his fellow soldier and carry him to safety in the midst of heavy gunfire during the Kargil War.

The list of Captain Batra's heroic deeds in the Kargil War are endless but before we delve into this great saga of Indian history, l have to mention Dimple Cheema, the brave young woman who made the ultimate sacrifice in the war.
Captain Batra and Dimple Cheema's story is one for the ages and can make anyone believe in love. Their relationship was pure and their bond was unbreakable, they could face any trial together and emerge victorious from the other side.
The two met during their university days but before they could obtain their degree, Captain Vikram Batra had left to join the army. In an interview Dimple Cheema said, "I guess it was just destiny playing its part in bringing us together, to share lives and become an integral part of each other."
They used to be apart for months at a stretch but that had no impact on the eternal devotion they had for each other. During one of their visits to the Nishant Sahib Gurudwara, Dimple complained about the pressure she was facing to get married. But the filmy soldier had an answer to this complaint! He held her dupatta while doing the parikrama of the Gurudwara and after it was done said, " Congratulations Mrs Batra." It seems as if the incident is taken right out of a movie but this small and meaningful act speaks volumes about the dedication captain Batra had towards the relationship.
'I'll either come back after raising the Indian flag in victory or return wrapped in it. But I'll come back for sure.'
The Kargil War was a monumental event in Indian history. The war, which lasted for sixty days, resulted in heavy casualties for both sides. In the end, the efforts of the Indian soldiers prevailed. They won the war by regaining control of all previously held territories, re-establishing the status quo ante-bellum. Captain Vikram Batra was one amongst the many soldiers who fought for their country with great valour and whose contribution was invaluable in winning the war.
As the war progressed, the situation had turned grim for the Indians. The Pakistani troops had captured many Indian peaks which now needed to be recovered. At that time, Captain Batra was posted in Dras and was a part of the 2nd Battalion of the Rajputana Rifles. The battalion was tasked with the job of recapturing the Tololing mountain range from the Pakistani intruders.
" Yeh Dil Maange More"
On June 20th, 1999, Captain Batra and his team recaptured Peak 5140 from the Pakistani troops. In spite of being in a less favourable position on the hilly peak, Captain Batra and his men led a brilliant tactical assault which routed the enemy. As any good leader should, Vikram Batra led from the front and even engaged in hand to hand combat with his rivals on the other side. The courage of the soldiers resulted in a decisive victory which strengthened India's position. Elated with the fact that all his comrades were safe, Captain Batra famously told his commander at the base, " Yeh Dil Maange More" which shows how he had the desire to do more and win the war for his country.
The common public was able to catch a glimpse of the braveheart as the war was televised and Captain Batra's insane amount of courage had won the hearts of Indians all over the world. The entire nation was proud and had immense respect for the soldiers protecting them without caring about their own lives.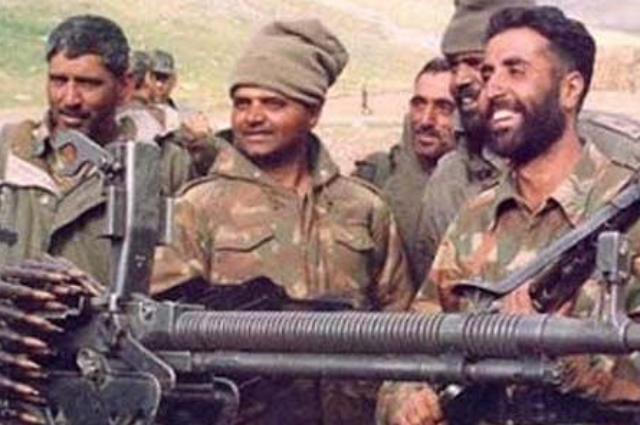 After this win, Vikram Batra was promoted from the position of Lieutenant to Captain. He ecstatically informed his parents and Dimple of the development, "Daddy, I've captured the enemy's post. I'm okay, I'm okay." The family was relieved and extremely proud of their son and his accomplishments. Vikram Batra had lived up to the name of Shershaah, "King of Lions' ".
Just nine days later Captain Batra called his worried parents " Ek dum fit hoon, fikar mat karna." He was leaving again for a crucial operation - the capture of the 17,000 feet high peak, point 4875.
Vikram and his men started their tortuous climb up the peak. The enemy had got wind of the fact that the formidable Shershaah is leading the Indian soldiers and doubled up their efforts. They intensified their attack on the Indian soldiers because of Vikram Batra who had already become a legend on both sides. Along with his fellow officer Anuj Nayyar, he engaged in hand to hand combat and cleared the enemy bunkers. The Pakistani troops were shocked and had no choice but to retreat. All had gone well for India till now but a junior officer injured his legs in an explosion. Captain Batra rushed forward to rescue him amidst heavy gunfire. He was not someone who would leave his comrade behind. A subedar with him pleaded him to not go and gave him name instead but Vikram said, " Tu baal-bacchedar hain, hat ja peeche"
While moving towards the lieutenant, he hurled grenades at the enemy bunkers and killed many soldiers in close combat. He had almost reached the injured lieutenant when he was hit in the chest by a bullet and was left mortally wounded. His fellow officer Anuj Nayyar had also lost his life while clearing the enemy bunker. By morning the next day, India had regained the peak but at the cost of two of her brave sons.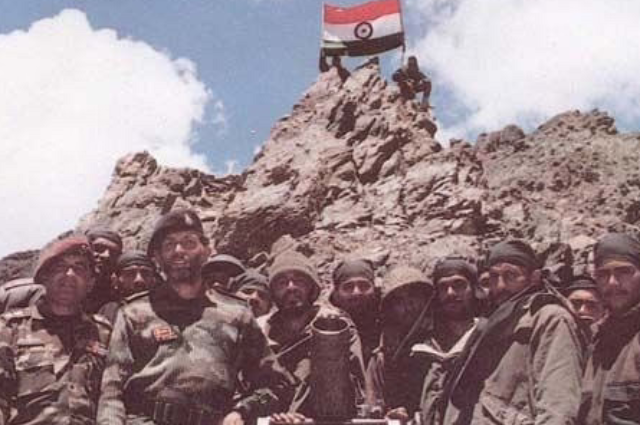 "Maybe there was a reason why God gave me twins — one he had marked for the country and one for me."
- Kamal Batra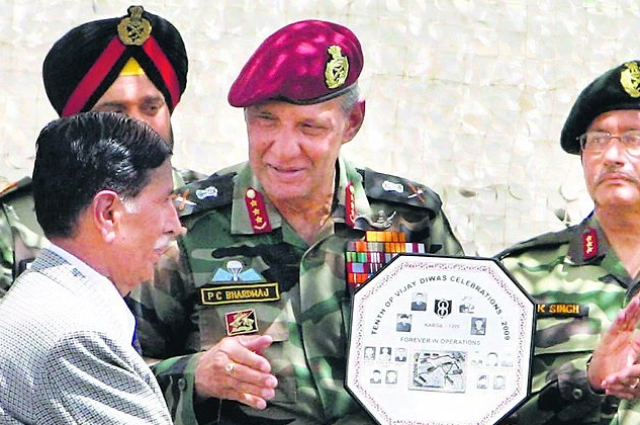 Today a statue of the swashbuckling hero, Captain Batra adorns the town square of Palampur. He has left behind a towering legacy which will be so difficult to match upto. His inspirational story has not only motivated Indians to join the army but also helped others to be fearless and fight for what they believe in. Reading Param Vir Chakra awardee, Vikram Batra's story has instilled a greater sense of pride and gratitude in me. I might try my entire life but I can never repay the sacrifice of the Indian Army. They have kept mine and countless other families safe and sound for generations, at the cost of their own lives. The least I can do is make sure that they get the respect they deserve and ensure that the Indian Flag always flies high.
. . .