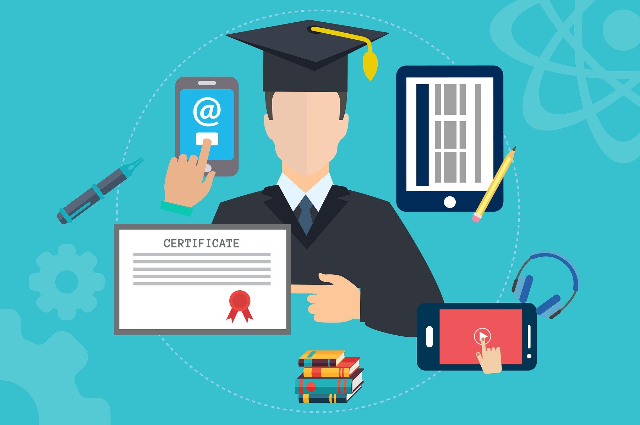 India is bestowed with a Young Population (15-24 years) that comprises 34 % (approximate - Ref. Census 2011) of the population, India being very diverse ethnically Religious beliefs wise, Language, etc. yet united in spirit, therefore, is worthy of admiration. Standardisation on mutually accepted scope has led to the introduction of the national educational policy (2020) strategy document that standardised the quality, scope & content across different state & national Boards, thus striving to promote parity & equal level playing field for the onset of Professional Courses after Intermediate Completion.

Education has the capacity to transform generations - but beyond academic Knowledge, there are life lessons that acquired early life gives individuals a head start. So the life lesson is - Investment. Investment in Knowledge, Professional Skills, Good Habits are the intangible component, This intangible component brings in the tangible component. Analytical Knowledge Helps in Understanding Pattern, Evaluating Things objectively with assessment aiding decision making. Moral Lessons, Stories across Folklore espouse the virtue of "Saving", Once it is diligently Followed Half the work is done - Now the next Part is to Multiply it Because there is Time Value of Money in one word Inflation - So how to negate it & grow wealth.

Irrespective of modernisation of Education - the understanding of Return on Capital; Employed must be introduced coupled with concepts of evaluating businesses - the Cash Flow Statement, the Balance Sheet, the Profit & Loss Statement yes at the Secondary Level. The decisions to go for the investment mix will sharpen the individual decision skills beyond Graduation. Compound Interest, Simple Interest, Tax Problems are already a part of the secondary curriculum. Understanding Markets - where to Invest what Proportion to Invest if not create a Fortune can at the bare minimum lead to sustenance. Risk-Free returns would Include Investment in Provident Funds- Tax Saving Fund, Fixed Deposits (Risk-Free - Interest Taxed), Bonds ( Govt. Low Yield - Taxed on Maturity) then there are investments in risk - High Returns depending on the stage in Market is in ( NSE & BSE - Indian Stock Exchange), Commodity - Gold, Silver, Fuel, Metal & Currency. Shifting Capital depending upon the affinity of Risk at the right time makes all the difference.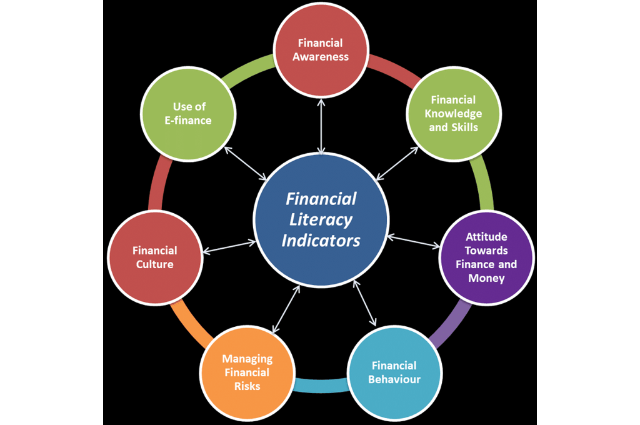 Further to the basics if One is Interested in High Secondary Level can go for an Optional Advanced Course - Splitting the types of stock Portfolio into defensive, aggressive & monopolies - Rejigging the proportion from time to time depending upon maturity & opportune time. With an increase in appetite for return, there must also be grounded realistic expectations - Like the Rule of 72. Rule of 72 is a heuristic or thumb rule that says that -(72/ Rate of Return per annum ) in no. of Years gives the Time it takes to double the initial investment. Fixed Bonds or Debt have a maximum rate of Interest at 8% Per annum implying it would take 9 Yrs to double the investment but the Rate of Interest is nominal Considered in practice it is much Lower if we take inflation into consideration. Suppose the Inflation is 4%.

It would effectively take 18 yrs to Double the principal. Therefore the option Lies in Equity - Small SIPs ( systematic Investment Plan ) . Unit Linked Insurance Plan, Index Funds, Mutual Funds ( Passive / Active ) are great Instruments to beat inflation. The advent of Apps - Medium (Non-Banking Financial Companies (NBFCs) have made it possible for an average Indian to Understand & be a retail investor to Listed Companies. Medium Like You-Tube with Influencers, Zerodha, Groww StartUps are educating investors from IPO( Initial Public Offering) Subscription to Mutual Funds. Although there lies the risk of buying into paid promotion content but it is always advisable for own due diligence & decision support validation from multiple sources.
There was a time people rarely looked beyond Debt Instruments with Govt. Introducing strong governance has made sure the investors' sentiments & interests are safeGuarded-With no. of 3rd Party audits has ensured transparency at the corporate level & financials are not fudged. You might be wandering from where this extra capital will come from - Today there are Lot Options to freelance - as the internet economy is vibrant - For e.g, there are a lot of quizzes / Competitions on platforms like D2C, etc. if successful - the prize money however small can be invested in equity instruments - For Others, the Tax Return refund can be channeled into equity or premium for insurance-linked equity - thus increasing your tax-saving corpus for the current Financial Year.
Insurances are critical to mitigate the effect of uncertainties in a VUCA world - Treatment, Good Health Care can cost a fortune - the medical cost spiralling out of budget in average Indian families during the Pandemic Covid-19 times stand testimony to it. To protect oneself & dependents Investment must be in
Term Insurance (Tax Savings)
Health Insurance ( Tax Savings )- Predictive & Prescriptive Health Check-Up
Accidental Insurance ( Tax Savings) - For Exigencies & Loss of Income
Then there is the 3rd Component - Loan depending upon the financial environment & the asset invested Into it. Higher education from renowned institutes, skilling has the potential to switch jobs with higher pay packets or getting into job creation via entrepreneurship. Investment into residential properties can be a good hedge besides asset creation it also provides prospects of appreciation & a fixed stream of monthly income by leasing it. Home Loans & Educational Loans are encouraged as the interest component of EMI (equated monthly installments) from the tax deduction.
The rest of the loans like Car Loans offer very little benefit in the current economy which is focussed on the "pay per use" model shifting from the Old view of the "asset ownership" model. For an uncluttered Financial individual ledger refrain from using Credit Cards Loan -it's a substantial amount with zero incentive for a tax rebate. The intangible component of financial discipline will help to stay out of the debt trap. Financial Independence is bliss; sooner one achieves it one can focus on other things -the first Part is Goal formation, Second Part is the Strategy based on Goal 3rd part is Operational designing the Portfolio (equity, Loan, Savings, Insurance) modifying the proportions to achieve an optimized return- Awareness is the key. Income must not be single-sourced must be from multiple sources -this is the right time where one can earn money by showcasing Skills & helping others -the internet economy has bestowed the scale.
Just taking a Step Further adaptation of Digital Payments as a part of technological awareness - Financial space can save the cost of operating Cash to the tune of Rs.21,000 crores annually. Finance & way transaction happens the mode is undergoing a change in breakneck speed with Crypto Currencies, Blockchain, etc. blurring geographical boundaries, a seamless transaction at fraction of traditional cost. Always remember two proverbs:
"The early bird gets the worm"
"Never depend on a single income. Make Investment to create a second source."
- Warren Buffet
. . .
References:
. . .