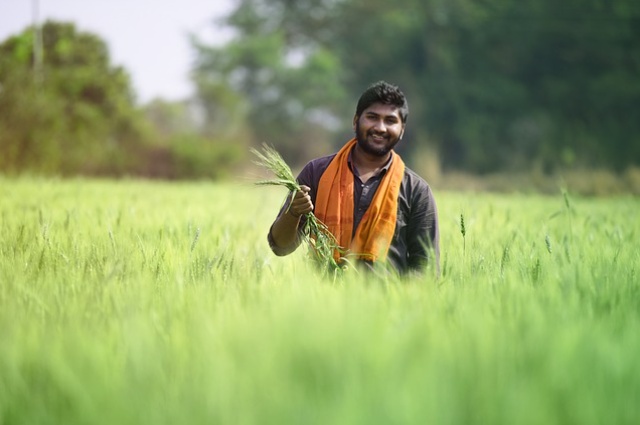 What is National Farmers Day?
National Farmers Day, which has made its mark as Farmers Day, is an honor to independent and strong Indian farmers, which the entire nation celebrates this day with great enthusiasm and interest. The government also organizes many debates, celebrations and competitions on agriculture and farmers to celebrate this event on this day.
When is Farmer Day celebrated
In the memory of former Prime Minister of the country, Chaudhary Charan Singh, his birthday i.e. 23 December (every year since 2001) is celebrated as National Farmers Day in view of his contribution to farmers and agriculture.
Importance of National Farmers Day
As we all know that a large part of the population of our country is still associated with agriculture for its livelihood. But the surprising thing is that despite agriculture being the main source of income for such a large population, people are still unaware of the problems and issues related to them. In such a situation, National Farmers Day provides a platform to the farmers through which farmers can bring their problems and related issues on a very big platform. Because National Farmers Day gives farmers a chance to engage with agriculture and directly debate with officials and agricultural experts. Along with this, it focuses on empowering farmers to learn modern and scientific techniques of agriculture.
Chaudhary Charan Singh was the fifth Prime Minister of the country:
Chaudhary Charan Singh, the son of soil and popularly known as Prime Minister, was born on 23 December 1902 in a farmer's family in Hapur district of Uttar Pradesh. He was a very simple and calm person. Chaudhary Charan Singh ji always used to say that the path to prosperity and prosperity of the country always passes through the fields and barnyards. He struggled for the life of the farmers and for them he also came into politics. On the basis of his struggle for the farmers, he also became the fifth Prime Minister of the country. He served as the Home Minister, Finance Minister and Deputy Prime Minister of the country as well as twice as the Chief Minister of Uttar Pradesh.
The Zamindari Abolition Act was passed with hard work:
Chaudhary Charan Singh had initiated many reforms and policies related to Indian farmers and agriculture during his tenure following the famous slogan 'Jai Jawan Jai Kisan' given by Lal Bahadur Shastri, the second Prime Minister of India. It is believed that it was due to the hard work of Chaudhary Charan Singh that the Zamindari Abolition Act was passed.
Been active in the interests of farmers even before independence:
Before independence, in the year 1937, Chaudhary Charan Singh ji had introduced a bill in the interest of farmers in the assembly of Uttar Pradesh at the age of 34. But in spite of all the efforts, they could not be fully successful.
. . .