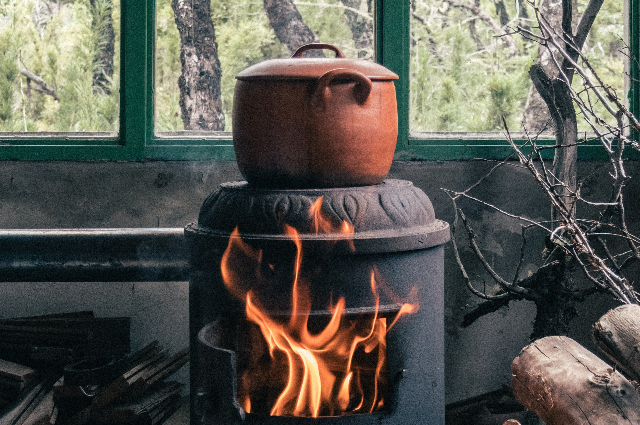 One of the biggest changes that have rippled across the food industry is a loss of cooking skills, says food historian Andrew F. Smith. This is despite the popularity of cooking shows and Instagram food photos. He says,
"Grocery shopping now is buying prepared food,"
We are now facing an Obesity epidemic, yes and it's true. As we had forgotten the art of cooking.
In this era of smartphones where everything is on your fingertip so it's become so easier just to order processed food as people had always looked for an easier way of preparing food. It's not new. It a fact that the people don't cook anymore is that, as incomes rise, cooking declines.


The other intractable problem is that, even though we know what's good for us, we'd rather eat something else, instead. All the nutrition education in the world can't overcome our taste for salty, fatty, gooey, awful food.
Now home cooking soon will be a forgotten skill and art!
I was totally confused by watching an advertisement by one of these food delivery companies where Mother and Son are busy on their tabs and son stops the game and says he is hungry, a mom from her smartphone open the App (describing it)and orders food on-line and then they return back to their tabs. The food is on the doorstep a few minutes later and they both enjoyed their meals. It's so easy, so convenient. But think about it what culture we are getting into, the child's mind is conditioned to the thinking, if you are hungry, order online food delivered to your doorstep is not just food, its Diabetes, obesity, and all other life-threatening companions are made part of your life.
Cooking is like a romance, an art, creativity, a poem, dance, music, sculpture, deliciously spicy, bland, sweet, tasty, and colourful dishes. We all are productive artists in our daily lives and cooking gives us the satisfaction of fruitful work and enhances the quality of life.
Apart from this, the sheer joy of cooking for someone and seeing the happiness and satisfaction on the faces of your loved ones is tremendous. You just miss that and thereby the family bonding. So food is not a commodity but its emotion, we built lots of memories and associations If you are not able to cook even survival food then you are missing something in life. And don't feel proud and say "I can't even make tea".that's pathetic. Future homes will have only a pantry as there will be no need to cook at home. As we cook, we had stories and feelings behind each dish. It's a beautiful feeling.
Enjoy the art of cooking, it's fun, it's productive and nutritious as well as it avoids obesity the main cause of life-threatening diseases. And from Zomato, Swiggy, and Uber Eats, take a break, and they can be for once/twice a while. Cooking is a life skill and it does matter in our daily lives.
As we all know home cooking is a caring and nurturing act. It's a kind of gift to someone whom you love and care about.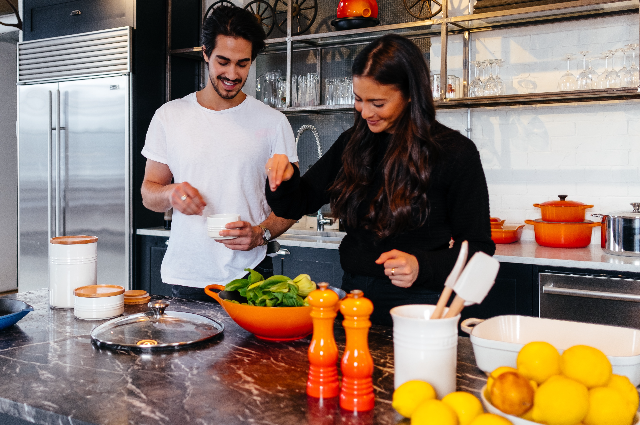 Benefits:

Cooking at home contributes to healthier diets.
Cooking at home reduces calorie consumption.
It saves money
Gives us more control
Cooking at home brings joy.
It's hygienic and safe.
One can eat good quality food
Experiments with taste
Reduced consumption of processed foods
Eating healthy homemade food is always a great choice. It helps you save significantly and ensures that you eat what is good for you. And when you are not eating out every day, you will enjoy it a lot when you visit restaurants occasionally.
. . .