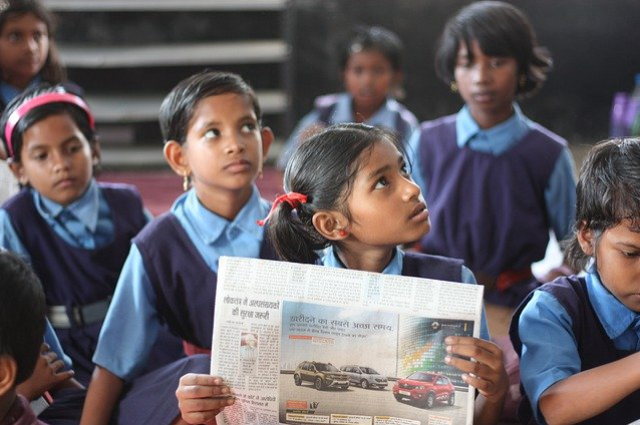 "There is no greater pillar of stability than a strong, free, and educated woman."
~Angelina Jolie
Every human being is bestowed with some rights which he or she can't be denied or deprived of. Education is one such basic right of every human being.
"RIGHT TO EDUCATION" has been given a status of a Fundamental Right under Article-21A of the Indian Constitution, that means it is an important tool for the holistic development of person.
Despite this, women are somewhere deprived of this right and are forced to live their life on the terms and conditions of others.
Women are the linchpin of every single society and plays a significant role in making a society prosperous in true sense.
An educated woman can revolutionaries every life associated with her. She plays her role as a daughter, sister, wife, mother, caretaker, etc. It is rightly said that a woman is the first school of a child. A woman is entrusted with imbibing good moral and ethical values in her child which I think only an educated woman can do efficiently. Moreover, female consist half of the total population approximately, so if we refrain woman from getting the education means we are restricting the growth and development of our country and keeping the literacy rate stagnant. I believe this is the biggest disservice one can do to the nation.
If we freely allow women folk of our social setting to get the education, we can surely bring a change in society against women. Like, the void between men and women can be filled, gender equality can be promoted, social justice can be upheld and most importantly a human right can be protected.
An educated woman can become a self reliant, economically independent, and hence can aid her children, family and society financially and can do so to the country also by one or the other means.
Education is a tool that builds confident and an ambitious women. An educated woman by the use of her well developed mental faculties becomes aware of her rights and duties and employment on an equal plank with the men. She can raise her voice against the prevailing old social customs and injustices. A famous anonymous African proverb states the importance of education for women in society- 'If you educate a man, you educate an individual. If you educate a woman, you educate a nation. This can easily make us comprehend the importance of women education. Education is a weapon that carves a progressive path for women and their families.
Without any denial, I would say that women's education is a major step towards the prosperity and the success of a country. They are capable of taking over every sector of society. Government is trying so hard to fill the vacuum between men and women. I would like to enumerate few of the governmental initiatives:
Beti Bachao, Beti Padhao.
National Scheme of incentive for the girls of Secondary Education.
Sukanya Samriddhi Yojna: Investment cum savings scheme targeted at the parents of a girl child to encourage them to invest in a long-term plan for their daughter's higher education and marriage.
At the end, I would say that the exclusion of women by society in any regard leads to physical as well as psychological traumas and ailments only. And also it takes us to the path of violating the basic human rights. Instead we all as human beings should make some individual efforts to remove the existing disparities against women, and should help the women folk in improvising their standard and the standard of family and the country as a whole.
"EDUCATION IS THE BEST OF ALL ORANAMENTS WHICH A WOMAN CAN WEAR AND CAN PROUDLY FLAUNT."