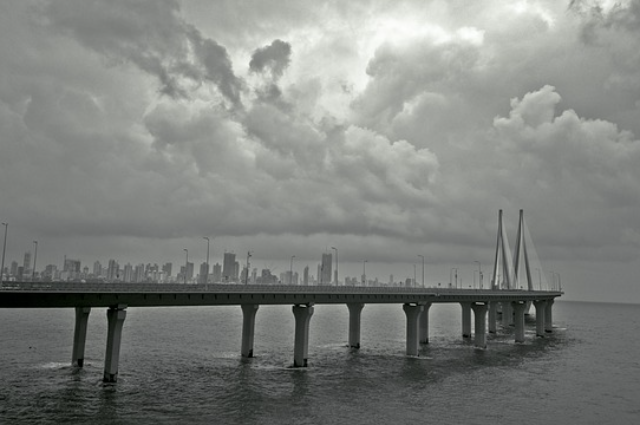 Its been raining incessantly since morning.
A gloomy, overcast day….with just the pitter patter of raindrops for company. The kind of day, when you can imagine what's happening on the outside – taxi cabs getting wet, refusing passengers, BEST buses running empty, flooded Mahim causeway and the sea link standing tall against a dull silhouette.
The kind of day, when marine drive will be awash with the saltiness of the sea and the sweetness of the rains will balance the saltiness, giving it the ideal blend-the taste of life.
School kids will return home, wet and grimy….peeking through their raincoats and giggling at the rain….as if challenging the Gods above to make them wetter still……a few slumdogs will be playing outside…..without a care in the world….perhaps they have figured out happiness.
Yes, its that kind of a day……when you have only the rains for company…
From afar…..the old irani cafe beckons….with its checkered table cloth and rickety tables. Hamid Ali might have gone old, but his tea and biscuits still have that old warmth.
The horse carriage on gateway? They are waiting for business. Some couples manage to steal a few moments inside them, but as Hamid Bhai will tell you…..business is not so good these days.
Just across the street Bade Miyan, is still rustling up his kebabs….admonishing a few errant raindrops with the wave of his arm……the oven needs to heat up fast…..its business as usual. By the corner, someone stumbles out of Cafe Leopold, and walks past the dainty shops on the causeway, waving his hand for a cab, but as Hamid Bhai tells you, rains are not good for business.
But still the city gets drenched, couples get their moments at Worli, the chana garam is doing fast business on the beaches, the traffic still is heavy on carter road looking for a quick deal on linking. The band might not play at bandstand any more, but the CCD and the beachside cafe have given new life to the mood. The double deckers still ply from VT and the angel at the fountain still gushes out her multitude.
Yes, its that kind of a day….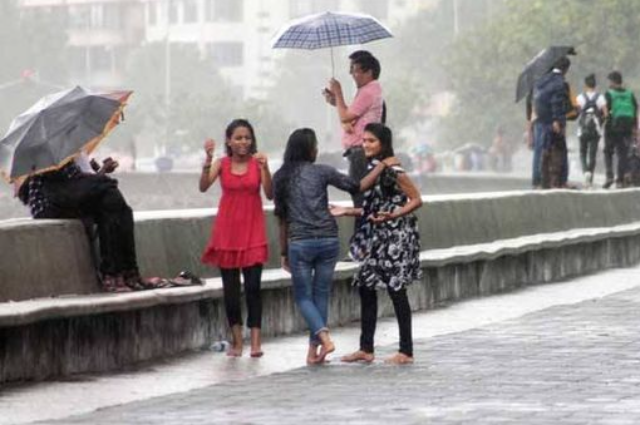 . . .