Marching from the murky affairs of fast fashion towards sustainability Flipping over the glossy pages of a fashion magazine is a pleasurable experience. Running your fingertips over the photographs while appreciating the opulent clothing, shoes and accessories makes you want to own them, although at a cheaper price. This would not have been possible a few years ago but fast fashion businesses like Zara, H& M, Forever21 have altered the situation today. The moment media spots a celebrity wearing a cropped top or puffed sleeves, it becomes a fad the next minute, making everyone yearn for a matching dress, top, cap, or even a bag. Fast fashion is a business model that employs low-wage labour, low-quality materials and mass produces to meet and perhaps generate new trends every two weeks, or even bi-weekly. However, there's a grim truth that lurks underneath the glitz and glamour of the fast- fashion industry.

Since, new products are produced in such a short time, compromises are made with respect to environment, labour welfare and waste management. After the oil industry, fashion industry is the second most polluting industry. Even with increasing awareness, the inputs used still include hazardous compounds that affect manufacturers, consumers and the environment. Every year, microfibers to the tune of 5,00,000 tons are discharged into the sea, which is equivalent to 50 billion plastic bottles in the ocean thereby degrading water quality and killing millions of aquatic creatures. Furthermore, water is used extensively in the production process. Fast-changing trends and people need to keep up with them have resulted in massive waste, not just of clothing but also of critical basic commodities like water.
An estimated 18.6 million tons of apparel ends up in landfills annually owing to the changing trends, quick wear and tear of poor-quality mass-produced clothes and to maintain exclusivity. To keep up with the huge demand, the fast-fashion industry employs low-cost yet labour-intensive methods. Most of the production takes place in emerging and underdeveloped nations such as Bangladesh, India and Africa, where this method is exploited to its maximum potential.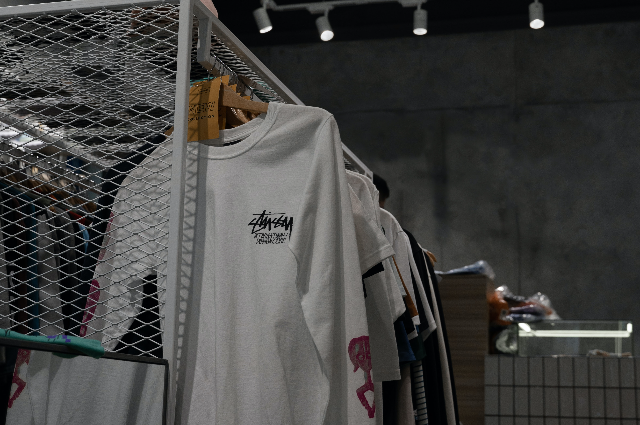 Fast fashion tells us that fashion and sustainability are incompatible, yet the fashion army disproves this theory. Its glitzy exteriors conceal a significant environmental cost that can no longer be overlooked. Sustainability is the way forward. Sustainable fashion labels are typically small enterprises that deal in second-hand or rented apparel, thereby enabling consumers to stay up-to date with the latest fashion trends. Sustainable fashion requires consumers to recognize who the king is and steer the market trends. Consumers must take the lead, and brands will follow. Thrift stores are making headlines in the world of fashion, indicating a growing trend towards sustainability. In the last two years, these stores have exploded across the country, offering authentic high-end apparel at reasonable prices. They promote the notion of vintage clothes and allow customers to own a distinctive wardrobe. They also aid in lowering the industry's carbon imprint on the planet.

Thrift stores like Goodwill and The Salvation Army have been established in the United States for almost a century. This notion has piqued people's curiosity as it encourages them to go on a quest for unique pieces of apparel at reduced rates. Sustainability does not compromise, but rather enhances, self-expression and creativity linked with the essence of fashion. While the West has recognized the importance of sustainability in fashion, India is yet to acknowledge that its rich textile, motif and design legacy has the potential to lead the way in sustainable fashion. Indian history shows that we believed in a sustainable way of life, but that belief was short-lived as people's buying power increased and they began to follow Western trends.
With the world recognizing the importance of sustainable fashion, it's time for India to return to its roots. The financials of many fast fashion brands are undoubtedly appealing, but their balance sheets conceal the snatched worker rights and the Earth's last gasps. It is high time for the fast fashion brands to focus on the creation of sustainable fashion.
. . .
REFERENCES:

https://www.newindianexpress.com/magazine/2021/jan/03/break-for-sustainable-
fashion-in-india-on-the-horizon-as-pollution-wastage-concerns-rise-2243759.html
https://ehjournal.biomedcentral.com/articles/10.1186/s12940-018-0433-7
https://www.unep.org/es/node/24585
https://www.fibre2fashion.com/industry-article/8736/fashion-waste-is-rubbish-yes-but-this-is-not-the issue#:~:text=In%202020%20an%20estimated%2018.6,end%20up%20in%20a%20landfill.&text=The%20Ellen%20Macarthur%20Foundation%20reports,is%20piled%20into%20a%20landfill.