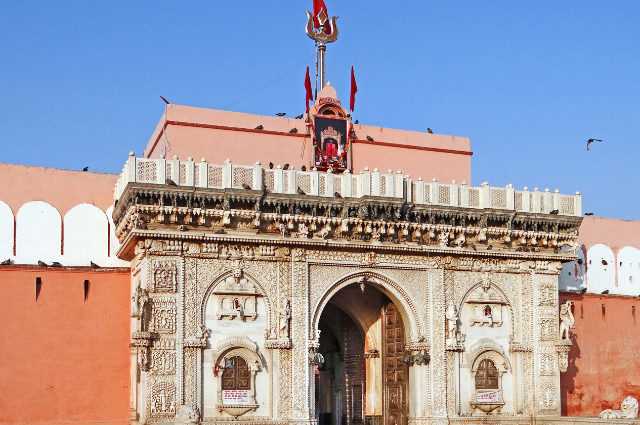 Bikaner is a well-known town in the Marwar district of Rajasthan. The legendary goddess "KARNI MATA" and her temple of rats is 30 kilometers away from Bikaner town (Deshnoke). It is an ordinary temple shorn of any grandeur or architectural splendour.

As a young woman, Karni Mata was married to Depaji charan. But soon enough she told him that she was not meant for married life and convinced him to marry her sister! Karni Mata is also referred to as Mehaai. Karni Mata lived from 2 Oct 1387 to 23 March 1538. She was a female Hindu warrior sage born in the Charan caste. Also known as Shri Karniji Maharaj, she is worshipped as the incarnation of the warrior goddess 'Hinglaj Mata' by her followers. She then renounced her home and family and became a wandering sage.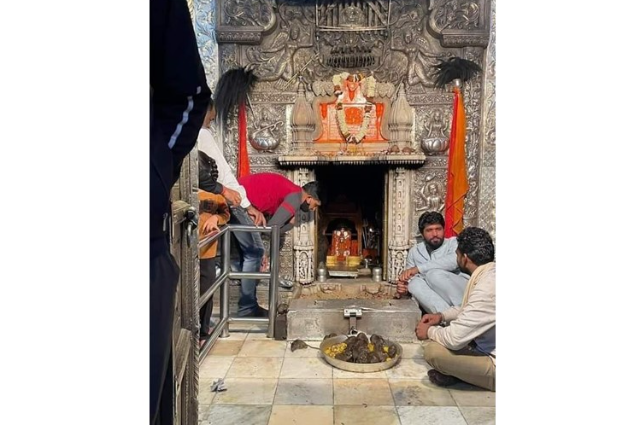 She is believed to have performed miracles. One of which involved the son of her sister who was married to Karni Mata's husband. It is believed that when the boy accidentally drowned in a lake and died. Karni Mata pleaded with the lord of death himself to bring him back to life. The deal she made with the lord of death was that all her devotees would be reborn as rats after their death, still live in the temple to worship her!

The rats roamed freely around the temple and in the sanctum, sanctorum where the idol of Karni Mata was kept. On large plates on the floor were sweets, flowers, and other edible offerings of devotees. I could see the rats on these plates nibbling at whatever they felt like eating! These nibbles are considered as Prasad and devotees respectfully partake in it without fear of being infected. I was told if anyone accidentally kills a rat; he has to replace it with a rat made of gold. That was his punishment. I was told that amongst the hundreds of thousands of black rats were white ones too, which are considered auspicious if spotted. For they are believed to be the goddess 'Karni Mata' herself.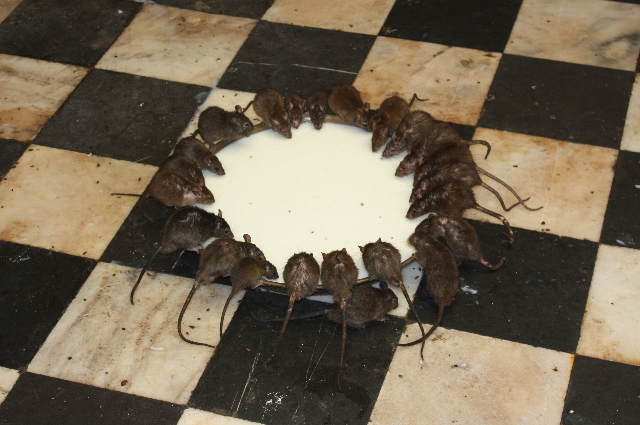 Incredible, is it not? I was lucky to have visited this unique temple of rats. Karni Mata, during her lifetime, laid the foundation of the Mehrangarh fort in Jodhpur. Seeing the influence of 'Karni Mata', Rao Jodha then invited her to lay down the foundation stone of the Mehrangarh fort during the reign of the ruling period (1459). It was venerated and worshipped by the royal families.

JAI MA KARNI..!

. . .