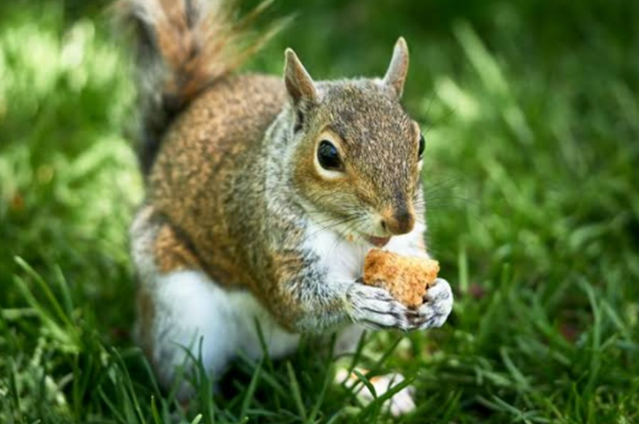 Introduction
The term food chain refers to the sequence of events in an ecosystem, where one organism eats another and then is eaten by another organism. It starts with the primary source, like the sun or hydrothermal vents, where producers make food, continues with consumers, or animals who eat the food, and ends with the top predator.
Examples of Food Chains
Here, we have brought together a collection of examples of food chains for you to study. Food chains are the basic unit of any ecosystem, connecting with one another to form the food webs that map the interactions of life on Earth.
Food Chains on Land:
Land-based food chains represent the most familiar forms of nature to humans. Everything ultimately derives its energy from the sun, and most food chains follow the pattern "herbivore, carnivore, maybe another carnivore or two, apex predator." But there is an almost endless diversity within that pattern and even a few chains that break it.
One fascinating break in that pattern is the omnipresent decomposer. Organisms ranging from bacteria and maggots to the noble cockroach feed on the dead, and in doing so break them down into the nutrients that keep the food chain going. By eating and excreting, decomposers return the nutrients of dead organisms to the soil, which nourishes the plants that start the chains all over again.
Nectar (flowers) - butterflies - small birds - foxes
Dandelions - snail - frog - bird - fox
Dead plants - centipede - robin - raccoon
Decayed plants - worms - birds - eagles
Fruits - tapir - jaguar
Fruits - monkeys - monkey-eating eagle
Grass - antelope - tiger - vulture
Grass - cow - man - maggot
Grass - grasshopper - frog - snake - eagle
Hazel tree - wood mouse - tawny owl
Herring - salmon - bear
Juniper berries - rabbit - fox
Leaves - ants - anteaters
Leaves - caterpillars - birds - snakes
Leaves - giraffes - lions - jackals
Nuts - squirrels - hawks
Plants - mice - badgers - bobcats
Plants - mule deer - mountain lion
Rice - rat - owl
Sun - berries - bear - bacteria
Sun - grass - ant - echidna - dingo
Sagebrush - elk - wolf
Switchgrass - earthworm - quail - hawk
Willow shoots - musk oxen - wolves
Food Chains in Water:
Aquatic food chains are where things get interesting. Much of the ocean remains unexplored, and food chains in water-based environments are often complex and surprising to us land-dwellers. The most famous example is chemosynthesis, which we'll cover later. But even the aquatic food chains that follow expected patterns can be fascinating.
Decomposers play a crucial role here too, as aquatic decomposers distribute nutrients not just into the soil, but throughout the water column, feeding the plankton that form the base of all aquatic food chains.
Algae - otocinclus catfish - osprey
Algae - mosquito larvae - dragonfly larvae - fish - raccoons
Crayfish - catfish - humans
Insect - fish - humans
Mayflies - trout - humans
Phytoplankton - copepod - fish - squid - seal - orca - brittle star
Phytoplankton - copepod - bluefish - swordfish - human
Phytoplankton - copepod - bluehead wrasse - striper - sea cucumber
Phytoplankton - zooplankton - anchovy - tuna - humans
Phytoplankton - zooplankton - fish - seal - great white shark
Phytoplankton - zooplankton - herring - harbor seal
Plankton - shrimp - herring - cat
Plankton - snail - mackerel - shark
Plankton - snail - tuna - dolphin
Plankton - threadfin shad - bass - humans
Seaweed - periwinkle - ragworm - curlew
Caterpillars - turtles - alligators - humans
Watercress - mayfly larva - stickleback
Chemosynthetic Food Chains:
Until the 1970s, it was accepted scientific fact that all energy on Earth comes from the sun. Every food chain was based on plants turning sunlight into energy. Then, deep-sea submersibles discovered whole ecosystems that existed in the darkest depths of the ocean.
There, microbes that never saw the sun derived nutrients from compounds vented into the water from deep in the Earth's crust and produced chemicals that supported whole new food webs never dreamt of on the surface. That's chemosynthesis. Here are some examples.
Bacteria - clams - octopus
Bacteria - copepods - shrimp - zoarcid fish
Bacteria - tubeworms - zoarcid fish
Microbes - ridgeia tubeworms - spider crab - octopus
Microbes - shrimp - crabs
Mussels - brachyuran crabs - octopus
Mussels - shrimp - anemone
Tubeworms - crabs - shrimp - zoarcid fish
The Circle of Life
All plants and animals are part of a food chain. These examples of food chains are only a small part of the vast food webs that span our world. They simply represent the variety of plants and animals, and the complexity of interactions, that make up the amazing diversity of life on Earth.
Animal Types based on food habits:
Unlike plants, animals cannot prepare food on their own. Animals depend either directly or indirectly on plants for their food. Since animals cannot prepare their own food, animals are called consumers.
Different animals eat different kinds of food. Animals are classified into three types based on their food habits. They are:
Herbivorous animals
Carnivorous animals
Omnivorous animals
Herbivorous animals: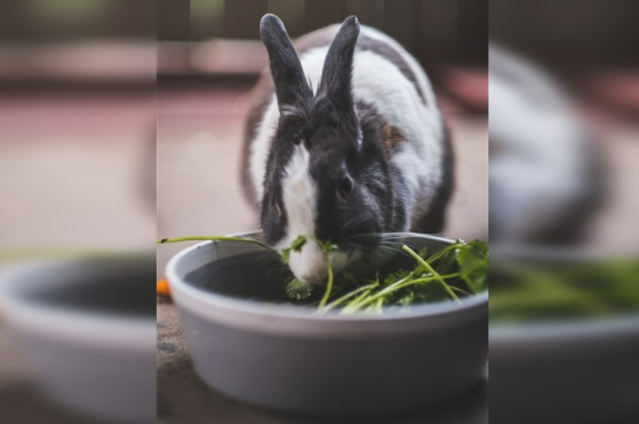 Animals that eat plants or plant products for nutrition are called herbivores or herbivorous animals.

Herbivores feed directly on plants. They have sharp, cutting incisor teeth in front of their jaws to cut the plant parts. To chew plant parts, they have well-developed grinding teeth.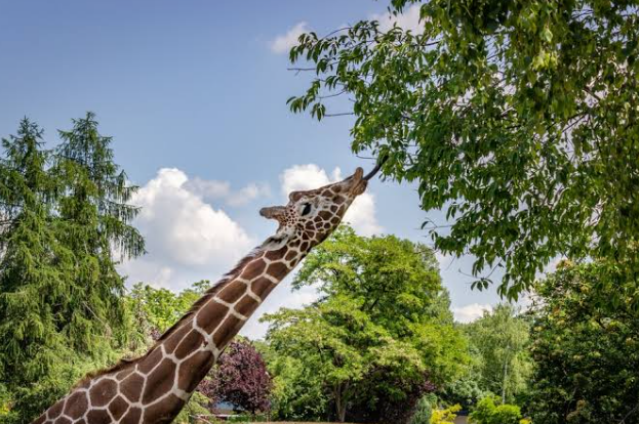 Example: Cow, buffalo, deer, goat, sheep, and elephant are examples of herbivores. Cows and buffaloes eat grass, grains, hay, and oil cakes. Buffalos and Goats eat grass, plant leaves as well as grains.
Carnivorous animals:
Animals that eat the flesh of other animals for nutrition are called carnivores or carnivorous animals.
Carnivores eat the flesh of other animals. They have long, sharp teeth to tear the flesh of other animals.
Example: Lion, tiger, eagle, snake, cheetah, wolf, and fox are examples of carnivores.
Omnivorous animals:
Animals that eat both plants and the flesh of other animals for nutrition are called omnivorous animals or omnivores.
Example: Crow, sparrow, dog, mouse, pig, human being, rats, and bear are examples of omnivores.
Besides the three main types, animals can also be classified as decomposers, scavengers and parasites.
Organisms such as earthworms, fungi, beetles and the soil bacteria feed on and decompose the dead and decaying plants and animals. These organisms are called decomposers.
Some carnivores and omnivores, such as vulture and hyena, feeds on the flesh of dead animals. These are called scavengers. Scavengers helps to maintain the environment clean.
Certain animals, including mosquitoes, fleas, bugs, leeches and lice suck blood from humans and other animals. Animals like tapeworm and roundworm live inside other animals' body and depend on them for their nutrition. These animals are known as parasites.
Lifespan of Animals
Most animals age more rapidly than humans. Just as humans need different nutrition, exercise and health care at the various phases in their lives, so too do your pets need different care as they age. Older animals suffer from the same ailments as elderly people, such as arthritis and loss of hearing and vision.
A comparison of the actual age of the pet and the corresponding of a human can give you a good idea of how to take care of your pet and also to understand its behavior.
Questions you may have include:
What is the life span of various animals?
What are the age phases in a cat?
What are the age phases in a dog?
Longevity of various animals: The longevity of various animals ranges from about 193 years to 6 months. Usually, the larger animals live longer than the smaller ones.
Animal Typical Maximum Life Span
Mammals:
Elephant - 70 years
Camel - 50 years
Donkey - 45 years
Horse - 40 years
Lion - 35 years
Deer - 35 years
Bull - 28 years
Pig - wild 25 years
Cat - 23 years
Tiger - 22 years
Cow - 22 years
Ox - 20 years
Wolf - 18 years
Dog, small - 17 years
Sheep - 15 years
Goat -15 years
Fox - 14 years
Dog, large -12 years
Rabbit - 9 years
Mouse - 4 years
Birds:
Amazon Parrot - 80 years
Macaw - 50 years
Pigeon - 26 years
Blackbird - 18 years
Chicken - 15 years
Reptiles:
Galapagos Land Tortoise - 193 years
American Box Turtle - 123 years
Crocodile - 45 years
Rattlesnake - 22 years
Insects:
Ant, queen - 3 years
Ant, worker - 0.5 year
Bee, queen - 5 years
Bee, worker - 1 year
Conclusion
Most pets and other animals have a shorter life span than humans. With dogs and cats, a relationship between their age and the equivalent human age has been estimated. As they age, they require different care, as do humans when they age.
. . .