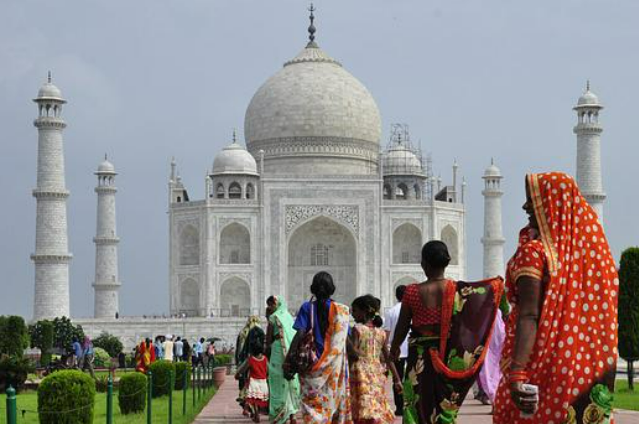 Introduction:
India is a land of biodiversity, peace, fraternity, and unity. The country is very famous for its ancient origin and its talented minds. It has all four different monsoons or seasons - summer, autumn, spring, and winter. It has beautiful landscapes, rivers and lakes, hills and mountains, forests, deserts, lush green gardens, summer resorts like darjeeling, shimla, ooty, kodaikanal, etc., zoos and museums, theme parks, historical temples, shopping malls, busy transport networks, etc. People in India must feel blessed as India is popular for its peaceful life and Indians, for their amicable nature and give and take policy.
Variety is the spice of life:
People in India speak different regional languages and also the national language, Hindi. People wear variety of traditional dresses like dhothi and kurtha, silk sarees, to mention a few. People wear suitable dresses according to the seasons. People in India belong to and follow various religions and work in as much as a few thousands of professions. India has various worship centres like temples, churches, mosques, gurdwaras, etc. There is a wide choice of facilities for the Indians to choose from for studies, jobs, summer resorts, spas and relaxation centres, transportation needs, etc. according to one's affordability.
Unity in diversity:
Right from the good old ancient days, India is popular for its peaceful and simple life. People live unitedly and amicably with kindness, magnanimity and follow the principle of universal brotherhood. The people of India are popular for their nobility, character, hard work and productivity.
United, we live and divided, we fall:
The history of India saw different wars and trifles like the Mahabharat and the freedom fight from 1857 to 1947, under the British rule. But ever since Independence, the Indians have brought several laurels and achievement in almost all the fields and domains like construction, manufacturing, agriculture, defence, science and technology, sports, etc. Truly speaking, the Indians breathe and follow the policy of "Union is Strength".
Work is worship:
The people of India believe that work is worship and so put in their efforts and hard work in factories and all other work places and have excellent skills which reflects in the quality and durability of the products, manufactured and sold in factories / shops.
Conclusion:
We, as the citizens of this famous nation, must feel proud to have been born in this peaceful and heavenly place on Earth and work hard to keep up the promise and dreams of our great Indian leaders like Mahatma Gandhiji and continue to live together in peace and fertility, forever.
. . .