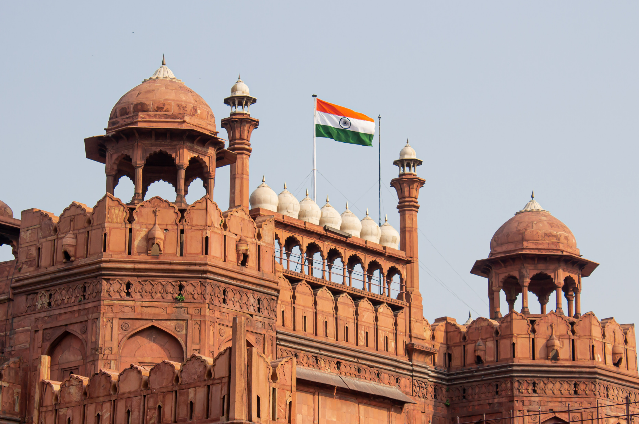 Introduction:

Our ancestors' lives guide us towards the path of wisdom, victory, and glory. Proverbs and sayings reflect the facts and facets of better living on Earth. If we follow and live according to them, we will definitely succeed in our lives.
Express your thoughts:
If we express our thoughts as speech or words, it gives a chance for all others to serve as an inspiration and motivation to perform well in their activities. This is the importance of lectures, speeches, books and writings for a nation's pride.
Thoughts become actions and actions yield results:
As you sow, so you reap is an old saying which emphasises the fact that our thoughts become actions and actions definitely yield promising results. Hence one must be pure in his or her thoughts as they are the origin of our activities.
Lead kindly, light!
If one treads in the correct and good path, right from childhood, it serves as a stitch in time to save nine or even more people. Hence parents must sow the seeds of wisdom in the minds of their children to promote them as good citizens as they grow up.
Gems of words of great Indian Leaders:
You must be the change you wish to see in the world. – Mahatma Gandhi


First, they ignore you, then they laugh at you, then they fight you, then you win. – Mahatma Gandhi


Freedom is not worth having if it does not include the freedom to make mistakes.


Those who are prepared to die for any cause are seldom defeated. - Pandit Jawarharlal Nehru


Long years ago we made a tryst with destiny, and now the time comes when we shall redeem our pledge, not wholly or in full measure, but very substantially. At the stroke of the midnight hour, when the world sleeps, India will awake to life and freedom. - Pandit Jawarharlal Nehru


A moment comes, which comes but rarely in history, when we step out from the old to the new; when an age ends; and when the soul of a nation long suppressed finds utterance.-Pandit Jawarharlal Nehru


We have to shed mutual bickering, shed the difference of being high or low and develop the sense of equality and banish untouchability. We have to restore the conditions of Swaraj prevalent prior to British rule. We have to live like the children of the same father.- Sardar Vallabhbhai Patel


A war based on Satyagraha is always of two kinds. One is the war we wage against injustice and the other we fight against our own weaknesses. – Sardar Vallabhbhai Patel


Young men and women are to build-up a strong character. A nation's greatness was reflected in the character of her people. If it was sullied by selfishness, such a people could not prosper or achieve great things. Selfishness had its place in life as everyone had to look to his own needs and that of his family, but it could not be made the be-all and end-all of life.- Sardar Vallabhbhai Patel


Where the mind is led forward by thee into ever-widening thought and action-Into that heaven of freedom, my father, let my country awake. – Rabindranath Tagore


Even if I died in the service of the nation, I would be proud of it. Every drop of my blood… will contribute to the growth of this nation and to make it strong and dynamic. -I ndira Gandhi


Revolution is an inalienable right of mankind. Freedom is an imperishable birthright of all. - Bhagat Singh


A rebellion is not a revolution. It may ultimately lead to that end. - Bhagat Singh


Merciless criticism and independent thinking are the two necessary traits of revolutionary thinking. ― Bhagat Singh


Don't take rest after your first victory because if you fail in second, more lips are waiting to say that your first victory was just luck. - A. P. J. Abdul Kalam


I believe in a religion that propagates freedom, equality and brotherhood.- Chandrasekhar Azad


Don't see others doing better than you, beat your own records every day because success is a fight between you and yourself. -Chandrasekhar Azad


A plane is always safe on the ground, but it is not made for that. Always take some meaningful risks in life to achieve great heights. - Chandrasekhar Azad


We want deeper sincerity of motive, a greater courage in speech and earnestness in action. - Sarojini Naidu


A country's greatness lies in its undying ideals of love and sacrifice that inspire the mothers of the race. - Sarojini Naidu


Bombs and pistols do not make a revolution. The sword of revolution is sharpened on the whetting-stone of ideas.- Bhagat Singh


We will face the bullets of the enemies; we are free and will remain free. -Chandrasekhar Azad


Life is all about a card game. Choosing the right cards is not in our hand. But playing well with the cards in hand determines our success.- Bal Gangadhar Tilak


One individual may die for an idea, but that idea will, after his death, incarnate itself in a thousand lives. -Netaji Subhash Chandra Bose


Freedom is not given, it is taken. -Netaji Subhash Chandra Bose


Men, money and material cannot by themselves bring victory or freedom. We must have the motive-power that will inspire us to brave deeds and heroic exploits. - Netaji Subhash Chandra Bose


Life loses half its interest if there is no struggle - if there are no risks to be taken. -Netaji Subhash Chandra Bose


Life should be great rather than long. – B.R. Ambedkar


The policy of being too cautious is the greatest risk of all. – Pandit Jawaharlal Nehru


Ignorance is always afraid of change. – Pandit Jawaharlal Nehru
Conclusion:
Elders' words are the elixir of our life. Just as the bitter guard is less tasty to eat, but kills stomach insects and worms, though difficult, one must abide by the words of elders and ancestors for one's successful living.
Hence let us take a vow to follow the words and exemplary lives of such great leaders of our nation and thus, live a true, happy, and harmonious life together.
. . .