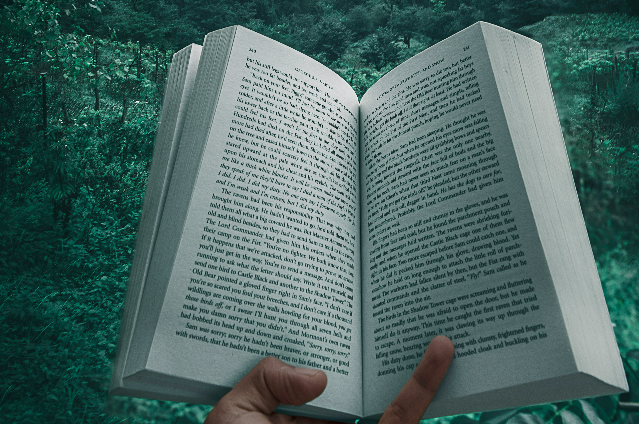 Introduction:
In the modern society, the reading habits have drastically reduced or rather changed to referring when needed through online means. Especially the new millennial kids and students are addicted to social media and online attractions to a large extent. It is high time that they recognise the importance of reading extensively to mould their career growth and also for better living.
Habits die hard!
Good habits like reading, engagement in sports and games, kindness in speech, etc. must be cultivated and emphasised among the youth for supporting their career growth and overall character.
Words, words, words:
What do you read, sir? - words, words, words. Hence one must enrich his or her vocabulary by suitable ways like visits to a library every now and then and having a collection of good books at home. Effective communication is possible only by means of effective writing skills which demands extensive reading to improve your grammar, usage of apt words and scholarly expression of your thoughts and opinions at the workplace and other media.
Reading helps in many ways:
The time spent on reading never goes as waste. It moulds your knowledge, character, better living and helps you to avoid being idle or getting into any misbehavior or misconduct through speech or action. Wisdom comes easily and abundantly to one who engages oneself in reading good books, proverbs and sayings, literary works, encyclopedia, dictionary and other masterpieces of excellence.
Read for ever and regret never:
If you fail to engage your hands and mouth ( in reading and writing ), when you are young, then you will need to engage your entire body when you grow old, as you will only get a job which demands high degree of labour. Hence as per the saying, "Arise, awake and stop not till the goal is reached", one must take all possible steps including the reading activities to be successful in life.
Catch them young:
All work and no play ruins jack. One need not be a book worm and keep on engaging oneself in studies always but the little ones must be taught to spend time on all sorts of activities including sports and games.
Books, as Treasure troves:
Great books remain as treasure troves, forever in the fond remembrances of an avid reader. Let all of us who are elders, come forward to gift all those young brains with good and great books like Good to great, Laws of success, Around the world in eighty days, This chancy, chancy, chancy world, Tenali Rama's stories in English for kids to laugh, Akbar and Birbal stories, etc. by the eminent authors, Jim collins, Napoleon Hill, Jules Verne, L. Rastrigin, Visheshgupta, Roshan Jha, etc. to nurture their knowledge and talent.
Conclusion:
Work while you work and play while you play. You will be a successful person, in your life only when you are an all-rounder in all aspects whether it is studies or job. You must be a multi-disciplinarian and possess all the necessary skills to be a better performer in your chosen domain.
A good book goes a long way in nourishing your overall growth and well-being in your life. Let us continue the reading habit and have all the associated fun, engagement, enhancement and development of knowledge, character and personality.
. . .