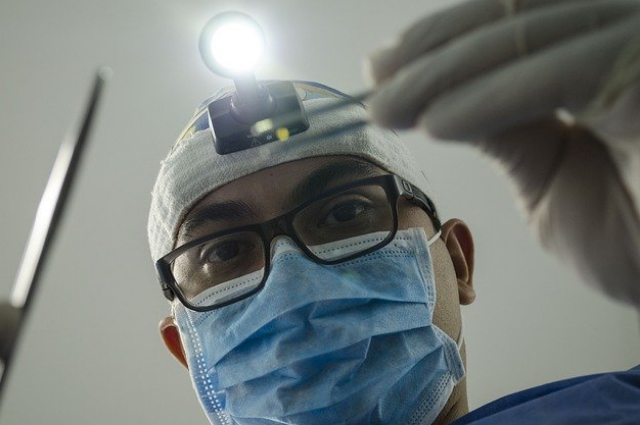 Introduction:

Dentistry with a touch of art in designing teeth creates functional sculptures reinstating the quality of healthy life. Even though it is a global profession, there is always a difference in the scenario in India where there are abundantly talented and hardworking dentists. It was a golden era for dentists in the last decade but presently a state of saturation exists with numerous dental clinics and dentists despite the increase in awareness for dental care, literacy among people and dentistry made affordable. This has led dental professionals to fewer job opportunities even after post-graduation and exposure to a highly competitive world of experience. Survival of the fittest is the order of the day.
Supply has outsmarted the demand creating the need to increase awareness among the masses, particularly in rural and lower-middle classes in urban as well as metros. While the overwhelming population in India is booming further, adopting suitable strategies to treat the majority of the people who are still ignorant about oral health care should be the goal of dentists. This will not only increase the demand for dentists but also deliver oral health services to the unmet needs of the population decreasing disparity.
Identification of professional opportunities, up-gradation of knowledge, the introduction of new techniques, usage of modern gadgets for accuracy and time-saving diagnosis, and exploration of untouched segments are a few primary resolutions for dentists today, and here comes the need of practicing dentistry with a holistic approach. Active participation in public health programs and developing contacts through professional forums like conventions, national seminars, symposiums, conferences, and CDE programs enable to acquire dental practice management skills in a multi-disciplinary approach to meet the needs of patients.
Providing comprehensive oral care tailored for each individual resulting in well planned good prognosis, perfect administration, communication, marketing, and managerial skills with effective control of materials are the abilities to gain patient's confidence.
CDE programs are gaining immense popularity and international recognition. The programs are presented by qualified eminent specialists in the form of lectures as well as workshops and hence they are unique plus informative.
The agendas of CDE programs are deliberated with modules that are framed according to learning objectives and goals. Based on a dynamic course curriculum, topics in a wide spectrum of specialties including those that are not imparted in dental colleges are covered motivating many minds to incorporate innovations in dentistry and broadening scope.
The highlight of such programs is the amalgamation of modern gadgets, and guidance from experts using audio-visual aids that enlighten the participants.
Timely evidence-based unbiased content is delivered by renowned speakers. The participants are getting opportunities to update clinical and scientific knowledge on critical concepts in a comprehensive model.
With the advent of modern technologies, the incorporation of digital innovations in dentistry is making it easier, quicker, and superior in terms of precision. Digital dentistry enables the prediction of positive
outcome for the oral care services being provided. There are difficulties among dental professionals in adopting such new establishments due to lack of awareness regarding latest discoveries and inadequate training on appropriate methods of operating most recent equipment. Gaining acquaintance by attending numerous basic and advanced hands-on courses will empower dentists to implement current tools in practice and gain return on investment as well.
CDE programs focuses on the applicants and ensures performing clinical procedures proficiently regardless of past experiences and exceeds all their expectation levels. The workshops conducted encompass clinical demonstrations supplemented with didactic instructions assisting dentists to enhance hands on capabilities and is extremely beneficial for growing dentists. Numerous patients get benefited as a result of such informative events since dental professionals gain enormous confidence to incorporate appropriate recent technologies. This helps many burgeoning dentists to utilize accurate methodologies in practice which will in turn make it effective in terms of manpower, time and cost. These programs exclusively deliver information about effective materials to improve all aspects of dental practice.
CDE programs creates a platform to all post graduate students to present posters and papers thereby aiding to gain confidence and keep oneself actively involved in dentistry apart from regular curriculum. This leads to perception of dentistry in a different way which is not usually seen during the routine college hours. It helps acquire skills that exceed the minimal education requirements.
Aspirants planning to migrate abroad as dentist are assessed on topics discussed at the continuing dental education programs by foreign interviewers who appreciate the certificates obtained by the candidates at the end of the sessions.
CDE endeavors in providing quality information to hygienists and auxiliary personnel in a friendly atmosphere with respect for all. This helps dentists to work in an environment with knowledgeable and trained team of staffs.
CDE programs offers learning experiences and training sessions to dentists for providing oral health care in accordance to current standards.
To conclude, CDE programs render assistance in every possible aspect for dentists to achieve the next level of professional career and serves as a tool for not only updating the skills but also to repose greater trust of the public in dental profession.
Above all, CDE provides common platform for all dental professionals to stay connected. This facilitates sharing knowledge and ideologies among colleagues which will lead to betterment in the field of dentistry as a whole. It is similar to a kind of get-together where there is an excellent opportunity for several young budding dentists to learn old tips & tricks from valuable experiences of successful people which are of immense help for life as it enriches thrive to reach caliber. This is very significant as guidance is given keeping in mind the reality which is valuable considerably beyond the content learned from textbooks and the credit points. CDE programs being held are advantageous for the participants. Thereby, burgeoning of CDE programs helps dentists in India get opportunities to excel and thus it is a real boon.