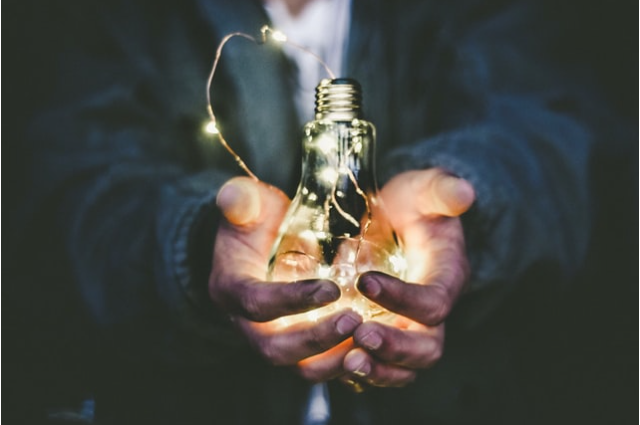 The Covid-19 pandemic has had an uncertain impact on the economy and development of businesses. The Covid-19 has disrupted most businesses by making it hard to operate in the normal way.

The pandemic has been extremely hard on the global economy, not only bringing businesses to a staggering halt but also completely changing the way they operate.
The Covid-19 pandemic caused considerable uncertainty for most businesses affecting the normal functioning. Amid the Covid-19 pandemic, small businesses are especially vulnerable. A large number of startups have suffered during the Pandemic, Covid-19 pandemic has also led to an increase in entrepreneurial activity.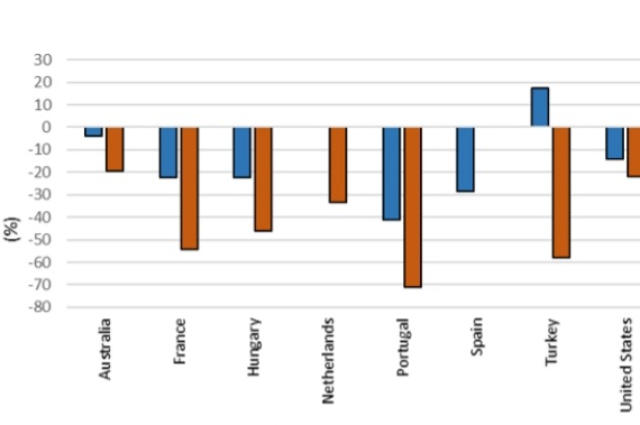 In fact, a crisis also creates entrepreneurial opportunities. "The Covid put a grant yield sign in the middle of the road-but its not a stop sign." Every cloud has a silver lining.

Entrepreneurs provide new opportunities in the short and long term. Entrepreneurial activity raises the productivity of firms and economies. The demands of the pandemic are pushing entrepreneurs to think outside the box and come up with innovative solutions.
The pandemic might provide governments with opportunities to allow micro, small and small-sized enterprises to provide some of these essential services.
Entrepreneurs act on opportunities to make a difference and create a positive social change.
While many businesses are in dire straits, there are some opportunities. There are few industries that aren't being disrupted right now by the pandemic, social distancing and shifts in consumer and business behavior.
A pandemic like COVID-19 has adverse effects on the economy and development of businesses.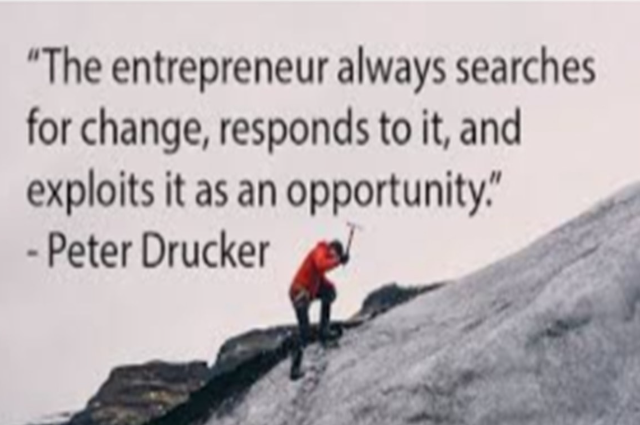 Since offices and factories are public spaces, any infection will have serious consequences, economically or legally.

To contain the spread of the COVID-19 virus, most business owners have thus chosen to have their employees self-isolate and work from home.
The short-term impact of the coronavirus outbreak on China's economy is inevitable, especially in labor-intensive industries. Enterprises still have to pay employee salaries and rents during the suspension of work.
The outbreak also stimulates the growth of telemedicine.
Hospitals are increasingly willing to try and benefit from telemedicine. In the next two to three years, telemedicine is expected to become more widespread.
What's more, people's awareness of life and health has been enhanced. This will promote the development of medical equipment, medical supplies, and pharmaceutical industries and stimulate domestic demand for health care products and life and medical insurances.
During the SARS epidemic in 2003, Taobao had seized the great opportunity to grow into the largest online shopping platform in China, when the SARS virus shattered people's prejudice against online shopping.
Now, to avoid being infected by the COVID-19 virus, consumers who have formed the habit of online shopping are becoming more likely to order food and choose daily necessities and fresh food online instead of going to an offline supermarket. Fresh food e-commerce is seeing explosive growth. Consumer demand for the following products has also increased significantly.
The "home economy," indirectly driven by the COVID-19 outbreak, not only boosted online shopping but also promoted online games and live webcasts.
However, the current telecommuting tools in the Chinese market do not have enough capacity to support the vast online data flow from the entire society at the same time.
Hence accelerating to digital transformation and pushing businesses to go line is crucial to survive in a competitive pandemic.
Connecting with customers through social media, Virtual communities, influencer etc. is a must for entrepreneurs looking to establish themselves. Social media is constantly providing new frontiers for businesses to establish themselves online and during challenging times like these, going digital cannot be an afterthought anymore.
Despite the restrictions imposed by the government, Covid-19 has also led to an increase in entrepreneurial activity.
Entrepreneurs are responding to problems insufficiently addressed by the governments and other institutions by providing their solutions.
Some are catering to the trending indoor hobbies
Since social contract is still limited, the progression of digital transformation across all sectors bolstered. The adoption of theater innovators allowed businesses to recover, conduct operations remotely and develop value.
Cashless payments, contact less transactions and online markets provided convenience and unprecedented utility. These modes of consumer interaction all continue to play an essential role.
Entertainment/ social
Online gaming is getting improved.
Health
In fact, counter-intuitively, even clinics and hospital revenue and utilization have reduced significantly because elective healthcare has been postponed and people are afraid of going to a clinic/hospital where there could be a high chance of viral infection.
Education/work
People would need to refill and upskill themselves to find new jobs and a shift in job pattern should happen.
Retail
The most impacted offline sector in the market are supermarkets, restaurants and traditional retail. Many small and large enterprises have been deeply impacted, and new companies could be created to serve these companies to customers of these companies better.
Restaurants are selling cook it yourself packs of their favourite dishes.
How cooks and bakers are launching online stores to sell their products while delivering food delivery services.
Many ride hailing apps are starting to offer grocery services.
Several businesses are selling alcohol.
Fashion brands or clothing businesses are producing washable face masks.
Owners of small businesses should look for investors, while business entrepreneurs should look to buy small or medium sized competitors who have been affected by the pandemic.
. . .