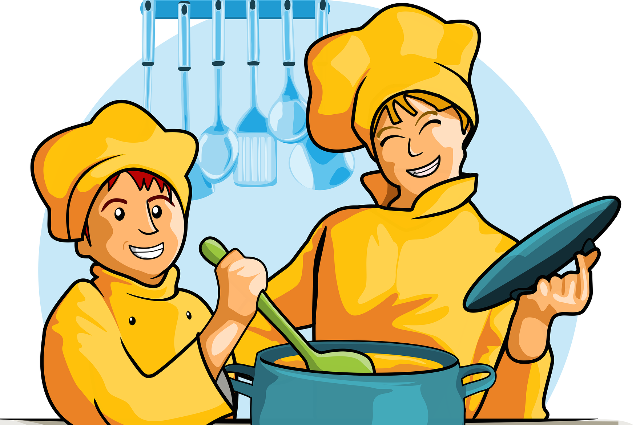 Food recipe is defined as "the detailed instructions of prepared food".

Recipe as a format and genre began at the age of the 18th century to show how widespread literacy emerged. The importance of the recipe is to see the quality of the substance mixed with a variety of ingredients is perfect or not. The purpose of the recipe is to see the mixing of the ingredients well modified. The importance of recipes helps the chef to make the dishes in an artistic way.
The ingredients depicted are to see the substance mixture is well defined. Among so many foods "Rice is the staple food of people" Among all hobbies, "cooking is also a hobby". Cooking is an art that enables the use of heat and gas to prepare delicious and useful dishes. The importance of cooking is essential as it creates a culture of giving and receiving positive energy from the people.
Different traditions and religions people prefer different food. Different food is cooked in different manners, ways, styles, and using various techniques. Mostly every human being prefers cooking.
Northern Sothern, Eastern and Western people prefer different food of their choice. Different country has also had different tradition and taste of food. Different food is cooked in a different style.
Indian food: Rice, dal, different types of cooking, fish curry, chicken curry, panner curry
South Indian style food: Idli , Dosa, Bada, Masala dosa, dahi bada.
Many people like Biriyani with Chaap...
How to Make Biryani?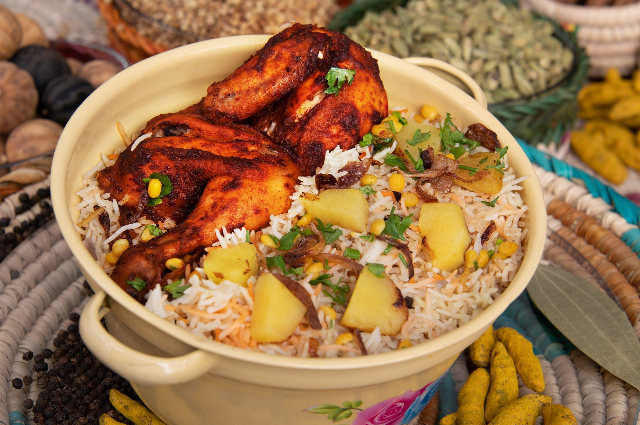 Ingredients to make biryani:

1 cup boiled basmati rice
½ mint leaves
salt as required
2 tablespoons of refined oil
3 green cardamom
2 clove
2 onion
1 teaspoon turmeric
1 tablespoon garlic paste
1 cup hung curd
2 tablespoon coriander leaves
Water as required
1 tablespoon ghee
600 gm chicken
1 tablespoon garam masala powder
1teaspoon saffron
1 tablespoon bay leaf
1 black cardamon
Cumin seeds
4 green chilies
1 tablespoon ginger paste
1 tablespoon red chili powder
½ tablespoon ginger
2 drops kewra
1 tablespoon rosewater
Preparation:
Soak saffrons strands in 4tbsp warm milk for 30 mins.
Wash and soak basmati rice for 30 mins.
Fry all cashew nuts in ghee till golden and set aside
Slice 2 medium onions and if using barista, slice one more and fry in oil until golden
Set aside for use later.
Process:
Heat oil and ghee in a heavy bottom pan.
Add the whole spices, give a stir and when it splutters, add the sliced onions
Fry on medium heat for 10 mins till golden. Add the ginger paste and fry on low heat for 2 mins.
Add the biryani masala and mint leaves. Give a stir and add the water and milk
Add salt, give a stir and add the slit green chilies
Give a mix again and allow it to come to a boil.
Add drained basmati rice and give a mix
Cook on high heat for 3 mins, reduce heat to low, and close the lid.
Continue to cook covered on low heat for 5 mins.
Remove the lid and gently turn the rice
Drizzle saffron milk and ghee on top and garnish with fried cashew nuts, mint leaves.
Cook on low heat for 5 mins, switch off the heat and rest it for around 10mins
Remove the lid and gently mix the rice
Garnish with fried onions on top to serve
How to Make Chicken Chaap?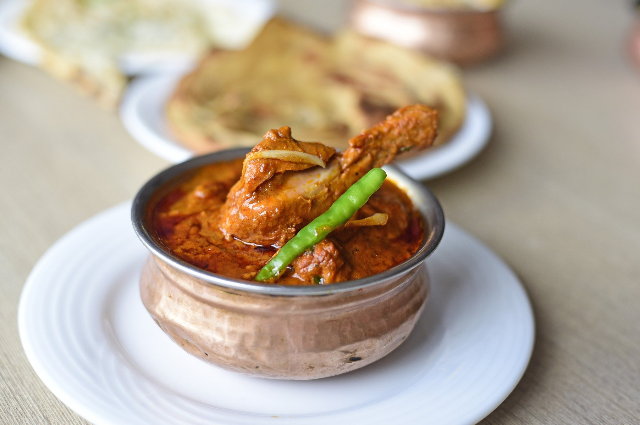 Ingredients to Make Chicken Chaap:

Chicken: 500g
Hung Curd: ½ cup
Grated ginger: 1 tsp
Crushed garlic: 1 ½ tsp
Mace Powder: 1 tsp
Black Pepper powder: 1 tsp
Red chili powder: 1tsp
Saffron Strand: 8- 10, rubbed and dissolve in 2-3 tbsp of warm milk
Lime juice: 1-2 cups
Poppyseed: ¼ cup
Salt to taste
Sugar: 1tsp
Oil: ½ cup
Preparations:
Wash and clean the chicken pieces and pat them dry with a kitchen cloth.
Soak poppy in ½ cup warm water for 30 mins and make a fine paste of it
In a mixing bowl beat the curd along with the rest ingredients except meat, oil, poppy seed paste, and sugar and make it a smooth paste
Take a non -stick wok and heat oil in it on medium flame
Now shake off all marinade and add chicken pieces into the hot oil. Fry them in medium heat.
Add poppy seed paste along with the saffron-infused milk and mix well
Continue cooking until chicken is done and oil separates. If your gravy has dried up before chicken is cooked, sprinkle some warm water in between.
Serve hot with hot butter nan.
Food recipe unable describe all.
people prefer outside street food which is large in number, variety, quantity, quality, texture, gradient.
. . .