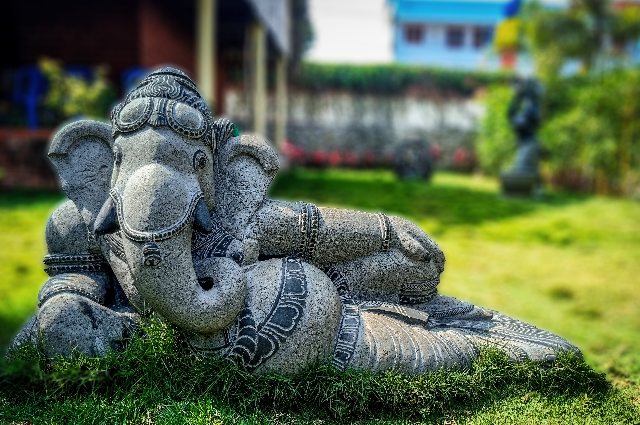 Ganesha is known as the elephant-headed Hindu god of new beginnings. The word Ganesha means, 'Gana' means the mass of people, and 'Esha' means Lord of the people. Lord Ganesha is also said to be the son of Shiva and Parvati. Lord Ganesha is also known as Siddhi Vinayak. On February 15 Lord Ganesha was born. Lord Ganesh is known by 12 names. He is also known as rat riding god. Lord Ganesha is worshipped by bankers, authors, and scribes. Lord Ganesha chariot is a rat. In India everywhere parts of the state. Lord Ganesha's favorite food is Modak and Ladoo. We celebrated Ganesha Chaturthi with great enjoyment and with more preparations. We greet Lord Ganesha with Ladoo and Modak. Bal Ganesha is a movie that depicts the story of Lord Ganesha. Many songs are also dedicated to Lord Ganesha.
Ganesh Chaturthi which we celebrate to greet Lord Ganesha who is also known as Vinayaka Chaturthi. It is said that this elephant-headed Lord Ganesh is worshipped in Bhadrapada Sukla Chaturthi. The structure of lord Ganesh is done with clay murtis. The elephant-headed Lord Ganesha is worshipped by bankers, authors, and scribes. It is said elephant and rat are said to be removing obstacles, as lord Ganesha has an elephant-type head and also Ganesha sits on a rat. That's why we tell both rats and elephants are said to be removing obstacles. Lord Ganesha is worshipped for education, knowledge, wealth, and wisdom. The birth of Lord Ganesha is very different from others when Mata Parvati makes clay mixture and life into it.
In 1893 Bal Gangadhar Tilak started public Ganesh Chaturthi celebrations to fight the British lord because Lord Ganesha is considered a popular deity worshipped across India. The elephant-headed Ganesha is very auspicious its two trunks are also powerful such as the left trunk symbolizes emotion and the right trunk symbolizes wisdom. Lord Ganesh had Kartikeya (brother) and Ashokasundari (sister). Lord Ganesha is married to Riddhi (Prosperity) and Siddhi (Spiritual Power) Ganesha has two children namely Kshema (Prosperity) and Labha (Acquisition, Profit), and lord Ganesha also have one daughter named Santoshi Maa who is described as the goddess of satisfaction. Later Ganesha's son labha and kshema are married to tushti and pushti. Similarly, Lord Ganesh also has a grandson named Amod and Promod.
In the time of Durga puja when Parvati comes with the children, Lord Ganesha also comes with her children that time Ganesha also comes to give us the opportunity to worship him one more time also to delight and cheerful us. Like every good Lord Ganesha is also worshipped with mantras and chants.
Mantra :- "om Gam Ganapataye Namah"
Bal Ganesh is the movie dedicated according to the life of Lord Ganesha many songs are also in the name of Lord Ganesha. The elephant head Ganesha symbolizes wisdom understanding and a discriminating intellect that one must possess to attain perfection in life.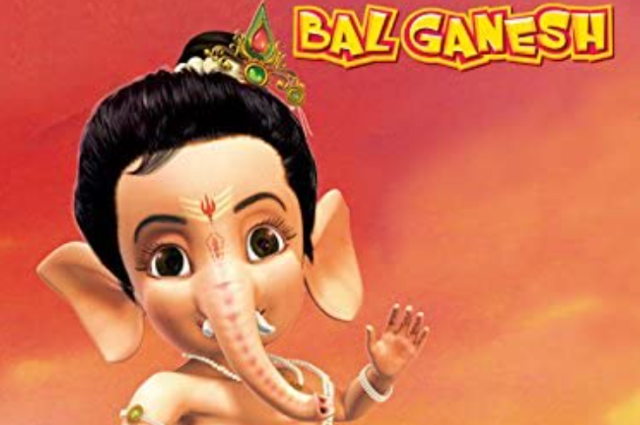 Like other gods, Lord Ganesha has few powers related such as-Superhuman strength,
Superhuman stamina,
Endurance,
Resistance to injury and enchanted longevity.
It is told that every human- beings have a favorite color of their own similarly lord Ganesha, also have his own favorite color such as – yellow and green. At home, Ganesh's idol must be kept in between the east or west directions of the home.
Ganesh is the lord of success and destroyer of evils obstacles.
The white color Ganesha idol is good as it is auspicious and pure while keeping in home Ganesh is worshipped as he grants success, prosperity, and protection against adversity. Everyone worships lord Ganesha and say "Ganpati Bappa Moriya" they decorate the Ganesha idol in an imaginative manner with well-decorated design and creation.
The immersion of Ganesh Chaturthi is done with long and well-defined groups of people where music and dance are performed by children and young girls. The immersion is done with great care. The immersion of Lord Ganesha is to show respect and pray for the next coming. The elephant-headed Lord Ganesha's idol is so auspicious as other gods. Like human being lord Ganesh have a large family with supernatural beliefs and way. The creation of Lord Ganesha is made to fight against obstacles and remove evil beliefs and ways of thinking of people.
In India and other states, the immersion of Lord Ganesh is done with decorations and with a lot of preparations. The deity of Lord Ganesha is worshipped in different styles, manners, and ways. Lord Shiva, the father of Ganesha thought this is not an ordinary boy so he decided to have to fight the boy and his divine fury severed the boy's head (lord Ganesha's head) with Trishul thereby killing him instantly. This marks the end of lord Ganesha's story where lord Ganesha elaborated his powers are well–defined.

. . .