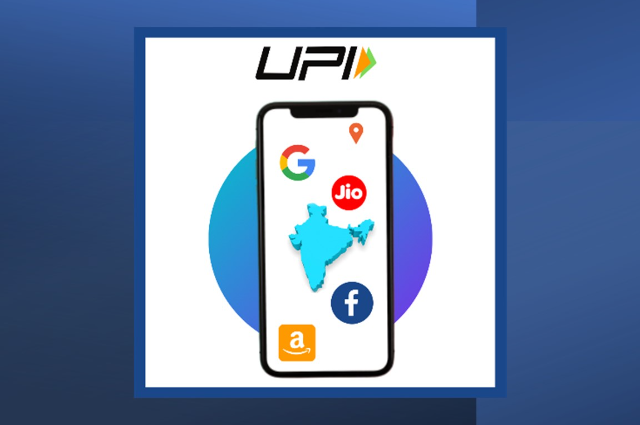 Within years, we noticed a remarkable revolution in banking and digital transactions- a 360-degree transformation from a cash-driven economy to achieving such a digitalized state where even a tea-seller is accepting payments via UPI. Currently, India's fintech adoption rate is 87% which is the highest in the world; significantly higher than the global average rate of 64%. Events such as demonetization, Jio's disruptive entry, the government's Digital India Focus and Covid-19 - all contributed to the growth of the fintech sector where such a tremendous growth attracted not only young entrepreneurs but also conglomerates and Tech Giants. They are now trying their best, using every bit of resources, money and power to capture this booming sector. When it comes to fintech, we undeniably think of Paytm- the claimed pioneer who successfully laid the foundation of the Wallet System in India. But, currently, Paytm is slowly losing its market share to some foreign players – Google, Amazon, Walmart, and even Facebook.

Well, what is quite interesting is that even the Indian Government tried their luck in Fintech and registered a historic success. With the introduction of UPI (the most disruptive move ever by India in Fintech), the govt. successfully positioned India as a forerunner in Digital Payments. It is considered so much innovative that the US is now planning to launch FedNow (US version of UPI) after getting requests from entrepreneurs like Sundar Pichai to adopt India's UPI Payment system in America. No doubt, UPI completely revolutionized India's financial sector and made India the world's largest real-time payment market though it led to a decrease in the popularity of other solutions like Digital Wallets and Cards. UPI Launch was whole-heartedly welcomed by all tech-entrepreneurs and corporations alike and Giants like Google, Amazon and Walmart adopted UPI in Gpay, Amazon Pay and PhonePe respectively.

But, the actual motive of these tech giants is not just payment solutions. They are after something BIG. That's the reason why even India's richest man Mukesh Ambani is also willing to set his foot in Fintech. But coming onto the most important question- What are conglomerates like Reliance and Tech Giants like Amazon & Google after in India's Fintech sector. It's the Loan Market! After all, how much profitable would these payment systems be without any Ad or transaction fees? So, the ultimate goal behind every UPI app now is to enter into Lending Business in India. Experts estimate that with growing entrepreneurship and digitalization, India will soon enter a phase where traditional banks' importance will decrease and the new emerging neo-banks will come into picture.

What's Neobank?
A Neobank is an internet-only or virtual bank that operates without any traditional physical branch presence, i.e., a bank with no branch. I am pretty sure you must have heard of Paytm Bank or Jio Payments Bank but have you ever seen any branch of Paytm or Jio? Did you ever deposit your money in these banks through any branch or even ATM?
Well, that's the revolution- A bank with no branch (present only in the world of the Internet). Reports claim that many big players, especially foreign Tech Giants are having ambitious plans to open neo-banks in India. Opening neo-banks require partnership with some traditional banks but the majority of banks in India (especially the big players) are reluctant to allow foreign companies to enter the Indian Fintech Sector.
Google
Gpay- the payment app from Google has partnered with Setu & Equitas Small Finance Bank to offer online FD Solutions. Being an American company and with no significant background in Finance and Banking Sector, Google cannot directly apply for financial licenses; so, it is currently partnering with any bank willing to provide financial services. In future, Google is planning to launch many other financial services in its Gpay App.
Facebook
Facebook has already launched a UPI-based payment solution in WhatsApp through WhatsApp Pay and in Aug2021, even launched Small Business Loan Initiative to advance loans to small businesses without any collateral! The giant collaborated with Indifi, a Gurgaon-based Fintech firm that will be their Lending Partner.
Amazon
Amazon is slowly gaining market share in UPI Payments and also provides a host of other services through its e-commerce app like Wallet facility, bill payments, etc. It has also made huge investments in Smallcase, Kuvera and other fintech startups with a plan to enter India's stock market.
Reliance
After Oil & Gas, Telecom, Retail & e-commerce, the conglomerate is looking to enter into India's financial services sector too. Jio Payments Bank, the joint venture between Reliance & SBI, couldn't compete much against foreign players but Mukesh Ambani has some other plans too. Manoj Modi (2nd most powerful man in Reliance after Mukesh Ambani) has family relations with the founder and CEO of Tally Solutions. Yes, you heard it right. The most popular Accounting Software in India which is used by every other businessman also has ties with Reliance. And in Aug 2021, they have applied for a small banking license from RBI. With Tally Solutions, Reliance Retail Chain and Jio Mart, Reliance can easily reach millions of businessmen and households in India.
Conclusion
But currently, the problem faced by the Indian Government is complete market capture by foreign players alone. Walmart & Google controls almost 80% of India's UPI transactions through PhonePe and Gpay respectively. Such cornering of the market alarmed the government who then capped market share for UPI apps at 30% of overall payment volumes but yet Indian Players like Paytm and MobiKwik are having even less than 15% market share. Moreover, the Indian government is deeply studying crypto-regulations & their feasibility and is planning to introduce a bill on the same soon since Bitcoins, Ethereum, etc. is gaining rapid momentum. Witnessing such drastic changes in just a decade, it will be interesting to see where India & World's Financial Market will be by 2050.
. . .