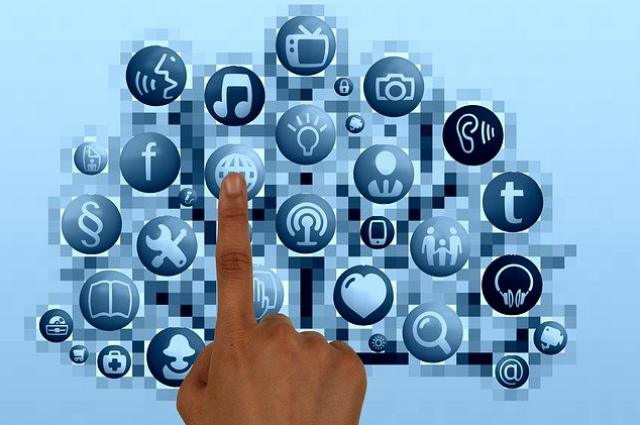 Introduction
It was not long ago, when the electioneering process in India hinged largely on the manual and verbal methods. The campaigning used to be conducted with the help of printed material and orally. The rival parties spread their strength and others' weaknesses by organising political rallies and distributing pamphlets and leaflets amongst the public. Often, the words spread from mouth to mouth resulting in the wins and losses of the candidates. In the past, the political parties mainly relied on the large numbers of booth-level workers to tap voters. However, during the last two decades, the situation has changed to a great extent. This change is caused by the extraordinary technological growth worldwide, especially in the field of communication technology. The advent of the Internet and computers brought about revolutionary changes in every field of human endeavour. Further, the parties are equipped with a new tool-data. Tool-data. With analytics, algorithms and artificial intelligence (AI), data is enabling political parties to customise messages and target voters with precision. Both national and regional parties work with huge data sets of online behaviour to understand household and booth-level profiles in the constituency, first-time voters, floating voters, demographics, caste and socio-economic segments. This data guides in making campaign strategy, selection of candidates as well as building a pro-party narrative. In this regard, prior to Lok Sabha elections in 2019, every candidate of the Congress party was provided with a data docket for his or her constituency. These dockets contained, according to Praveen Chakrabarty, chairman of data analytics department of the party, information on households, new voters, missing voters and local issues. Instead of following the diktat of a particular leader, the workers have been empowered with data and technology to pass on personalised or customised messages to voters. The party functionaries track its activities on ground through the Ghar Ghar Congress app. However, the Bhartiya Janata Party is the forerunner in using Big Data. It started using analytics in the 2014 general elections. At that time, other political parties were still negotiating with the intricacies of the digital medium. According to Shivam Shankar, a poll strategist who worked with BJP, the Bhartiya Janata Party had around 25,000 WhatsApp groups in all northern states whereas by the time Congress came to forming such groups. He further says that besides polling booths and cadre, parties are also collecting data on utility bills like power bills which provide a view about the socio-economic status of a voter. (Ibid.) Aam Admi Party(AAP), on the other hand, worked its poll strategy around using data to identify volunteers at booth level, which are the booths where AAP is strong and which ones are floating booths and would optimise the party's resources. Telugu Desam Party(TDP) headed by Chandrababu Naidu, has on its role party agents who use technology to target people about things the party has promised and delivered. In Tamil Nadu, the DMK has been using the digital medium to court first-time voters. A team of IT personnel segregates information based on the target audience including youth, IT professionals, entrepreneurs, students, etc. Samajwadi Party (SP) is using its leader, Akhilesh Yadav's social media popularity and feedback of the workers to ascertain the future course regarding polls.
Before the 2019 general elections, out of 90 crore voters in India, around 54 crore were unique mobile phone users having Facebook and WhatsApp accounts, according to a McKinsey report. According to Pratham Mittal of the Neta App, "An analysis shows around 30% of the total voters can be influenced with the use of social media in these elections (2019)". That is the power of social media. The intensive growth of social media companies introduced a catalytic change in the communication field. The election process is no exception where the use of modern means of social media communication has been adopted in the natural course. At present, this is an integral part of the electioneering process in India. So much so, that not only the political parties but the Election Commission of India, both are making extensive use of social media during the elections mainly. For example, in order to gear up for the 2023 Assembly elections, the ruling Bhartiya Janata Party in Madhya Pradesh has evolved a plan which involves the use of digital technology for sharing data from the booth level to the party headquarters in Bhopal and vice versa. Taking into consideration the number of booths amounting to more than 64,000, a mobile app has been developed to share the information both ways. It will also help in monitoring the work of the booth-level team. Earlier, the workers used to fill in data from their homes. Now, the app's geofencing feature creates a virtual geographic boundary around the booth area and allows data upload only when they are contained within it. Updated data can be seen on a dashboard in the tech room at the party headquarters in Bhopal. The said plan was initiated in November 2021, with nearly 21,000 vistaraks widely-spread across the state to set up booth-level bodies, called 'Tridev' in party parlance. This will consist of a president, a general secretary and an agent.
Prior to Assembly elections in West Bengal in 2021, the major parties resorted to social media for effective campaigning. In November 2020, the Bhartiya Janata Party appointed Amit Malviya, the head of its information cell, as the co-convenor of the party in West Bengal. This clearly conveyed the message that social media was going to play a more crucial role in the coming elections. This trend has aptly been aptly described by the veteran journalist and Member of Parliament, Rajya Sabha from BJP, by saying that "Today, social media has disproportionate importance in all political campaigns, and in Bengal, that is no different. Facebook, however, has emerged as a more important platform, where the discussions and debates are happening in the local language, as against, say Twitter... Besides, YouTube channels have a great following trickling down to the village level, and we have a fair share of commentators there. It gives an opportunity to bypass the mainstream media, which the Trinamool Congress has a stranglehold over, where we find it difficult to get our voices in". BJP has been spending a large amount on official and affiliate campaigns in Bengal on Facebook over the last three months. to the tune of nearly Rs.70 lakh. It's official affiliates aligned with senior party leaders-pages like Nirmamata, The Frustrated Bengali and Modipara-have spent an additional Rs.9 lakh in the last 90 days, according to Facebook's Ad Library report. Besides that, there are several other outreach campaigns the BJP is running like Save Bengal, NRIs for Sonar Bangla, and Professionals for Bengal. All of these have been scaled up in the process. The campaigns are largely conducted through online means such as Zoom webinars. On the other hand, the rival party Trinamool Congress (TMC) is also conducting a formidable digital campaign in close cooperation with Prashant Kishor-led Indian Political Action Committee (I-PAC). It includes a mix of pages that attack the BJP and Modi (Khotokharak Modi and Drishtibongi) to I-PAC pages like Bangalar Gorbo Mamata and Didi Ke Bolo that are largely aimed at "positive messaging" and addressing "public grievances", respectively. The campaign has also introduced district-level pages for its Gorbo Mamata campaign. Its two unofficial campaigns have also cost Rs. 6 lakh in the past three months. Thus, the rival patties are fighting their poll battles from behind the cover of digital platforms. (Ibid) One interesting fact in this regard is the entry of vernacular medium in the digital poll campaign. Prior to the Lok Sabha elections in 2019, a new digital platform, ShareChat, was launched in October 2015, by a Bengaluru-based start-up. It had amassed more than 100 million downloads by April 2019. This platform is akin to a non-English version of Instagram. Regional parties such as Pawan Kalyan's JanaSena Party, the CPI(M) of Kerala, YSRCP of Jaganmohan Reddy, Telangana Rashtra Samiti and Biju Janata Dal were using this platform mainly. On this platform, Gujarati, Telugu, Malayalam and Bengali have been the most viewed political handles.
Prior to the assembly elections in Bihar in 2020, the large-scale use of social media was resorted to by the political parties. From 53 Facebook pages, to connecting booth-level workers and reaching 200 voters per booth via WhatsApp, a weekly online newsletter sent via these two social networking sites, and a Facebook Live programme called "Sunday Samvad" every week was the significant features of these voters' outreach initiative through social media. The first Facebook Live was held on May 24, 2020, and continued further by the Janata Dal (United) party which also had 53 pages on Facebook, updated every day with videos, templates and infographics. A page called "Nitish Cares" was created on May 30 and had 230 videos and 900 infographics. "The team covers issues like Covid, floods, development, the Saat Nischay programme (of Nitish), the CM's speeches, etc.", a member says. Overall, 350 videos and over 1,200 graphics have been created. According to Arunodaya Prakash, leader of the team, "On WhatsApp, we collected data and then made a central chain. It is like a ladder, first the central team, then the area secretary, district president, block worker, panchayat worker and booth worker. At every booth, these people were then meant to make a WhatsApp group of 200. One booth doesn't have more than a thousand voters anyway because of Covid restrictions. If you create a group of 200 people, most of the electorate can be covered through their families. This is updated at least five-seven times per day with different kinds of videos, infographics and information". In the first half of July 2020, a weekly digital newsletter was started called, "Bihar ke Naam, Nitish Ke Kaam". Every week, seven items were carried out in the newsletter, and circulated digitally, providing a personal touch to the reader.
Online Political Advertising
Political advertising is another essential component of election campaigning in any part of the world. In the Indian context, Facebook and Google dominate such advertising space. With the increase in advertisers, including politicians and political parties, keeping a tally on election spending has become an important issue. In India, advertisers on social issues, elections or politics had spent Rs.39.1 crore on Facebook, and political advertisements on Google amounted to Rs. 29.3 crores since February 2019. However, this is not clear whether such political advertisements had been pre-certified by the Media Certification and Monitoring Committees of the Election Commission as agreed to under the 'voluntary code of ethics'. Thus, the electoral battles are being waged now both at booth and online level both which has become a new norm in the general election scenario in the country. Besides the content of advertisements of the political parties, the quantum of advertisements is also a matter of great concern. Big political parties will be larger beneficiaries as they get more funding from public sources. This will adversely affect the prospects of the smaller and the regional parties.
Fake News During Elections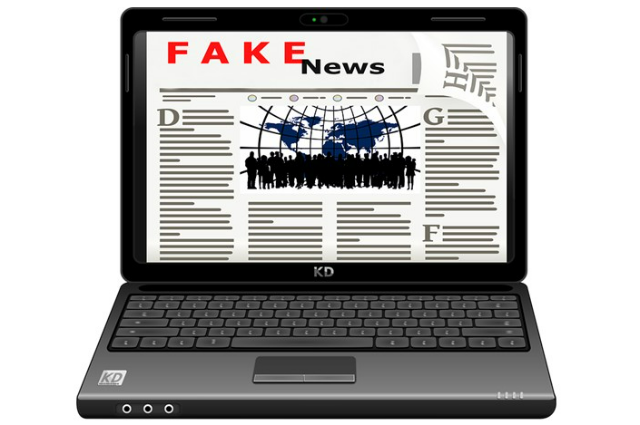 An infant social media was instrumental in bringing about democratic revolutions in countries like Egypt, Iran and Tunisia, about a decade ago. But with its growth in reach, influence and sophistication, social media is posing a challenge for the functioning of democracies around the globe. The charges against social media have grown to subvert democracy itself. A practical example of this phenomenon was witnessed in the US Presidential elections in 2016 where the whole electoral process was allegedly subverted through social media with the help of Russian influencers and the UK Brexit vote. In India also, the efforts were made to vitiate the electoral process in the Karnataka state assembly elections in 2018, where 'a plethora of videos and images including comic spoofs, a political re-enactment of popular film scenes, somber fact-checks and infographics, intriguing instances of fake news and a video adventure game' marked the election campaigns conducted by the political parties. During the campaign period, about 10 images or videos per day were put out by the war rooms of the three major political parties in the state, namely, BJP, Janata Dal (S), and the ruling Congress. However, the problem of fake news has united all three major players. According to the BJP's social media cell convenor, Balaji Srinivas, "Fake news is the biggest problem being faced by all three of us". According to Srivatsa Y.B., "We do not put out any fake news, ourselves. But most of the material put out against us by the opposition is fake. We spend a lot of our time to debunk such things". The official social media content had the same pattern. Whereas the BJP had opted for satire and created a character called Tarle Tommy, who targets Karnataka chief minister, Siddaramaiah, Congress president, Rahul Gandhi and other Congress leaders. Besides, the murder of some BJP and Sangh Parivar activists in the state, Siddaramaiah's image of "Niddaramaiah" (the sleeping Ramaiah) and the farmers' suicides in Karnataka, which according to BJP posts, vary from 1,700 to 3,500 in the last five years, also comprise the components of social media campaign. Congress on the other hand, had resorted to pushing information regarding the government's performance showcasing various schemes. Besides that, a data-heavy criticism of Prime Minister Narendra Modi's anti-people policies. Their social media cell was not lagging behind in making a mockery of the BJP leaders for their slip-ups. In one of the handles managed by the Congress was to call BJP president Amit Shah as "the Shah of lies". The party also underlined the allegations of corruption against BJP's CM candidate, B.S.Yeddiyurappa and the lack of unity in its state unit. The JDS had built its electoral campaign around the Kannada films and it was the only party to have released a 3D video adventure game Kumaranna for CM". This became quite popular in short time, as per the claim of the party. The game was featuring the defeat obstacles in each of Karnataka's districts, the conversion of enemy flag into the JDS one and educating the players about the contributions of the JDS.

However, political parties are also beginning to counter the fake videos and news on their own. In December 2018, a video went viral showing a man pasting posters on the pillars depicting a changed name for a central government scheme. It read "Bangla Gram Sadak Yojna" instead of "Pradhan Mantri Gram Sadak Yojna". Amidst the accusations hurled at the ruling Trinamool Congress by the BJP in Kolkata, the TMC clarified the situation by holding this video as fake. They also claimed that the persons responsible for this fake video had also been arrested. The political parties have formed special units which extensively deal with fake news which seemed to be the prime focus for them. They invested heavily on setting up huge teams to do fact check and counter fake news on social media. The parties had also hired students from IIM's, IIT's and other universities, trained to deal with such social media posts, for seven to eight months internship period. The significance of fake news in the electoral process was well-articulated in an interview by the outgoing Chief Election Commissioner, O.P.Rawat when he said "..The second important reforms pertain to the media, including social media. Fake news affects voting behaviour in a big way and right now, the only mechanism is Section 126 and EC instructions on paid news. We have to bring in a robust mechanism for conduct on social media platforms, which we are working on. We have already interacted with organisations like Google and WhatsApp. The EC will take a call on all those discussions". Thus, the Election Commission had also set in motion the steps to be taken in this direction from the year 2018 to curb the menace of fake news, especially during elections. In this context, the popular social media platform, Facebook was set to deploy independent fact-checkers in a bid to curb the spread of fake news and misinformation ahead of the assembly elections in Rajasthan with an emphasis on stopping impugned news getting viral. Shivnath Thukral, Facebook's public policy director for India and South Asia told, "Through the improved artificial intelligence machines, thousands of pages, groups, and accounts involved in coordinated in-authentic behaviour have already been removed". He further stated that "While Facebook uses machine learning tools to tackle the reported contents, the fact-checkers will consider the regional language context for understanding the reported post".
The consciousness regarding misuse of social media in the electoral process has slowly gained momentum. It was amply reflected in the actions taken by the big social media companies. Before the Lok Sabha elections in 2019, Facebook had planned to start an operations centre to prevent the spread the fake news on its platform ahead of national elections in India. This centre was supposed to coordinate with the social media giant's offices at Menlo Park (California), Dublin and Singapore, on a 24×7 basis to monitor election content. According to Shivnath Thukral, director, public policy, India and South Asia, Facebook, this move was aimed at constant engagement with the Election Commission to understand how it could ensure the upcoming polls are safe from abuse and misinformation on its platform. India was to become second country after the US to have an operations room for Facebook. The company had already started its election efforts and there were already 40 teams working on elections in India. This process was started with Karnataka state assembly elections, then other state elections. The first priority was given to remove fake accounts that were considered to be the source of misinformation. Facebook claims that it had taken down two billion fake profiles between September 2017 and October 2018 in its fight against bots, and their creators, using a combination of machine learning and human reviews. In an effort to reduce the fake news going viral, it had on-boarded independent fact-checkers to help identify and review false news. Further, Facebook removed more than 700 pages and accounts in India for "coordinated inauthentic behaviour" including 687 linked to an IT cell of the Congress party. The other 15 pages were associated with an Indian IT firm Silver Touch, which did a bulk of its work for the NDA government. It is noteworthy here that the 687 pages and accounts linked to individuals connected on an IT cell of the Congress party spent the rupee equivalent of about $39,000 for ads on Facebook between August 2014 and March 2019, while the 15 accounts and pages associated with Silver Touch spent about $70,000 in rupees on ads between June 2014 and February 2019.
Messaging App, WhatsApp, had launched in April 2019, ahead of general elections in the country, its 'Checkpoint Tipline' , where subscribers could check the authenticity of information received as part of its effort to check fake news. The company said "Launched by Proto, an India-based media-skilling start-up, this tipline will help create a database of rumours to study misinformation during elections for Checkpoint-a research project commissioned and technically assisted by WhatsApp". It further stated that "subscribers in India can submit misinformation or rumours they receive to the Checkpoint Tipline on WhatsApp (+91-9643-000-888). Once a user shares a suspicious message with the tipline, Proto's verification centre will seek to respond and inform the user if the claim made in message shared is verified or not. The response will indicate if information is classified as true, false, misleading, disputed or out of scope and include any other related information that is available". This centre, equipped to review content in the form of pictures, video links or text, would cover English along with four regional languages- Hindi, Telugu, Bengali and Malayalam. The company had also been putting out advertisements in newspapers and running television and radio campaigns offering tips to users on how to spot misinformation. However, WhatsApp has so far resisted the government's demand for identifying message originators in the name of end-to-end encryption and the private nature of the platform, creating potential for serious misuse. WhatsApp in a communication to the Election Commission had stated that it would block or disable its chat service on phone numbers provided that the poll panel shares screenshots of the objectionable content or fake news with it. The company said that on April 3,2019, it had updated privacy settings which now require consent from users before adding them to chat groups. This move addresses the concerns around privacy raised by the government consistently for the last six months. The company further elaborated that it had advanced machine learning technology that works around the clock to identify and ban accounts engaged in bulk or automated messaging so they could not be used to spread misinformation. "Through this approach, we ban 2 million accounts from WhatsApp per month, 75% of them without a recent user report", the company claimed.
A parliamentary panel, The Standing Committee on Information Technology, asked Twitter to engage more actively with the Election Commission and respond to fake news and inflammatory posts in "real time" keeping in view the imminent general elections in the country. It also told the social media company to ensure there is no foreign interference that could influence voters in general. This may happen through advertising of fake news as observed in the US presidential elections of 2016. Strict instructions were issued in this regard by the Committee members unanimously. They had been asked to ensure that the integrity of their platform is not violated so that free and fair Lok Sabha elections could take place in the coming months. Twiiter came under fire for its alleged anti-right-wing bias in the early months of 2019 when a Bhartiya Janata Party spokesman had accused the platform of bias.
The Election Commission of India was seized of the matter concerning the role of social media during elections since long, and in 2013, it began conversations with them. But the magnitude of such engagement has increased manifold since then. In the meanwhile, Facebook's Cambridge Analytica controversy highlighted the issue of election integrity and the role of social media starting a vibrant discussion amongst the people at large. Analytica's Indian partner, Ovleno Business Intelligence (OBI) named the BJP, Congress, and JD(U) as clients on its website, but all the parties responded in the denial mode on the question of working with the data firm. Consequently, the Election Commission and the social media platforms including Facebook, Google and Twitter, WhatsApp, and ShareChat agreed to a "voluntary code of ethics". Although in the considered opinion of the social media analysts, fact checkers and analytics companies, this code of ethics 'may not do much to curb the menace of fake news and misinformation'. The code includes, among other things, taking down objectionable posts within three hours during the 48-hours silent period ahead of elections, and bringing transparency in political advertising. According to Sandeep Pandey, president of product and strategy at media, content and tech firm, Wavemaker India, a GroupMagency, "A 180-minute window is an eternity in this age and any objectionable content posted to a social media platform would have been seen, shared and commented upon thousands of times and the damage would have been done by the time it is taken down". Further, WhatsApp is the biggest propagator, and it can't take down anything. There are so many unofficial pages and accounts which can continue to do their propaganda. The platform can only block such accounts. Thus, the code of ethics is unlikely to tame fake news on WhatsApp, considering the absence of traceability on the platform. However, despite the above-mentioned apprehensions, this is a good beginning in the sense that the Election Commission of India has taken first concrete step in the right direction.
The Government of India has notified the Information Technology (Intermediary Guidelines and Digital Media Ethics Code) Rules, 2021, which came into force on February 25. 2021. These rules mandate social media companies with over 5 million users in India 'to not just enable traceability of end-to-end encrypted messages, but also establish local offices with senior officials to deal with law enforcement and user grievances'. These rules have been challenged in the Apex Court by a few activists and experts. However, the efficacy of the rules in the context of general elections in the whole or any part of the country is yet to be observed.
Conclusion
The extensive use of social media in the electioneering process has become a new normal in India. Political parties are resorting to various social media platforms for reaching their voters. They are taking help of different modes of social media communication in order to make a contact with their voting class. Social media, so far, has proved to be an effective medium in this regard. However, at the same time, parties are using this medium to spread fake news and misinformation against the rival parties which is a matter of grave concern. Though the Election Commission of India is apprised of the situation, and efforts are being made to check the menace, there is a lot to be done in this respect to fully control the situation. The first and foremost requirement is that of robust laws to control the misuse of social media during elections. The Government of India must act without delay in making stringent laws with an effective oversight mechanism. Any inroads into the electoral process might prove dangerous to the flourishing democratic polity in India. Till then, the enlightened citizenry must stand firmly to fight the enemies within trying to subvert the democratic process in the country. The use of social media during elections can't be stopped, but it has to be used with caution.
. . .
Bibliography:
Anumeha Chaturvedi & Anubhuti Vishnoi, WhatsApp Blocks Numbers for Improper Poll Content Spread, The Economic Times, Apr 13, 2019.
Anumeha Chaturvedi, Social Media Code of Ethics Unlikely to tame Fake News, Say Analysis, The Economic Times, Mar 23, 2019.
Devesh K.Pande, Fake news affects voting behaviour in a big way, The Hindu, Dec 1, 2018.
Dipankar Ghose, WhatsApp chain down to booths, FB Live with Nitish Slogan:@JDU, The Indian Express, Oct 12, 2020.
Editorial, Hindustan Times, Oct 19,2018.
ENS Economic Bureau, WhatsApp unveils 'tipline' service to tackle fake news, The Indian Express, Apr 3, 2019.
Karishma Mehrotra, EC to meet social media firms today: What's on the discussion table? The Indian Express, Mar 19, 2019.
Madhuparna Das, Parties Have Focussed On Countering Fake News in 2018, The Economic Tims, Dec 26, 2018.
Mohammad Iqbal, Facebook races to nip fake news before poll, The Hindu, Nov 23, 2018.
Nandita Mathur, Facebook India to launch ops centre ahead of polls, Hindustan Times, Mar 11, 2019.
P.J.George, No light down the rabbit hole of online political advertising, Nov 1, 2019.
Raghav Ohri, Twitter Told to Ensure no Meddling With Polls, The Economic Times, Feb 26, 2019.
Rahul Naronha, Tech to the Booth: BJP's Mission 51, India Today, April 11, 2022, p.31.
Shubhra Pant, Why this is India's Big Data election, The Times of India, Apr 16, 2019.
Sowmya..Aji@timesgroup.timesgroup.com, Cong, JDS& BJP Battle Fake News as Social Media War Hots up, The Economic Times, Apr 16, 2018.
Venkat Ananth, Cyber Feud in Bengal, The Economic Times, Feb 07-13, 2021.
Yuthika Bhargava, Facebook purges pages for 'coordinated' fake behaviour, The Hindu, Apr 2,2019.