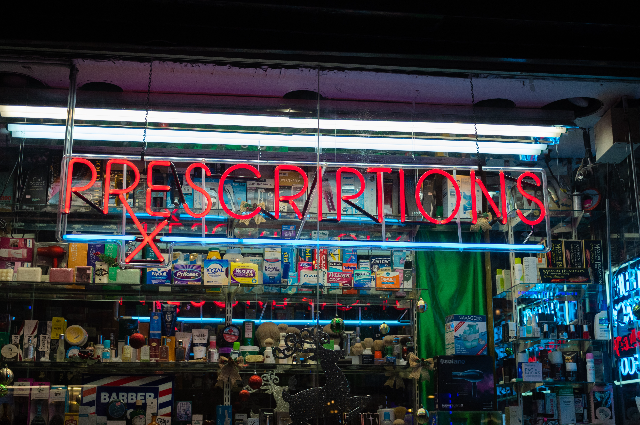 Our generation is indeed blessed and powered to have been able to witness the rise of this Digital hurricane that has taken over all aspects of our life. It is the most pivotal tool to transcend almost all hurdles thrown towards mankind, the prevalent one being COVID-19. To overcome this impediment all we needed was the vaccine which again would not have been possible without man's digital child- Computers.

This digital makeover has even seeped into the Pharmaceutical sector beginning from drug discovery and all the way till manufacturing, marketing, and distribution. In research many tools such as Deep learning and neural networks have been actuated. Firms such as Benevolent AI and Exscientia are currently developing AI based applications to assist with the process of structured and unstructured data in the drug discovery process. As drug discovery phase is the foremost undertaking for a pharmaceutical organization, using digital tools such as HTS (high-throughput screening) can aid in processing 100 million reactions in less than 10 hours, with just 1 millionth of the cost. This undoubtedly boosts the number of most probable drugs while slashing down the cost and number of years involved.
Apart from HTS, a plethora of digital technologies and approaches are being currently employed to obtain quicker and accurate substances having desirable therapeutic effects. Among many, some include neural networks and knowledge graphs and genetic programming for the drug discovery evolutionary algorithms.
Deep learning is also a form of representation learning which predicts the molecular properties of a desired chemical compounds. A perplexing level of accuracy has already been achieved via a vectorized representation of molecules, saving time spent in the drug discovery phase, decrease drug failure rates, and post it as a cost-saving tool.
Neural networks is another one of the concepts used to differentiate diseased cells from the healthy ones, pattern recognition and segmentation of medical images and for diagnosis prediction. In the pharmaceutical sector, it is used to predict Pharmaceutical ADME (absorption, distribution, metabolism, and excretion) properties of molecular compounds and targets for drug discovery.
Employing knowledge graphs to identify the potential course of COVID-19 treatment infection is one of the success models. It became feasible to predict and further determine, which of the approved medicines could have a desirable effect. By analysing data via the knowledge graph, the prospective medications that can halt the "cytokine storm" (an overreaction of the immune system) were identified and further developed.
Once the drug has been identified and has passed the preliminary inspections and trials, digital tools complement the manufacturing and marketing process as well. This digital concept has been applied by GE Healthcare wherein, they have built a digital data exchange program in collaboration with Amgen which aims to understand the relationship between variability in raw material and process performance of those variables during manufacturing. This program even employs predictive and statistical analysis for a consistent biomanufacturing performance.
The distribution value chain has not been left out of the grip of this digital revolution, Pharmaceutical production is now connecting with suppliers and monitoring the sales reps connecting with health professionals, and all in real time. How are they connecting everything with everything within the life sciences? The simple answer is IoT. With a real-time active information exchange between buyers and manufacturers, pharma customer representatives can see which drugs are being ordered and allow the system to re-supply the manufacturing chain on the fly. In terms of asset management, IoT has been able to achieve a 6.8% improvement in production throughput.
Eli Lilly and Company is also onto the path into this digital world through implementation of robotics and data analytics in the pharmaceutical manufacturing units. These new and upcoming digital implementations of robotics for lifting boxes reduce the ergonomic risks, ensure quality assurance, and drive cost efficiencies. Predictive analytics solution is also one of the newer technologies to be effectuated in manufacturing units wherein the predictive algorithms correlate the impact of variables with the drug proportions while also predicting trends with a statistical precision. Some predictive maintenance solutions go even further, alerting when your firm needs to fix a problem before that failure even occurs.
Although these technologies are just the tip of the digital iceberg, man has been able to integrate it into all aspects of his lifestyle. Just like e-commerce has picked up in the pandemic era, a better-known marriage between e-commerce and pharmacy has also come into picture- E-pharmacy- PharmEasy, 1mg, Netmed etc.
PharmEasy, the e-pharmacy unicorn serves more than 2 million families a month and is known to cover every single pin code across the country, making it the largest healthcare delivery platform in the country.
1mg is another well-known Indian digital consumer healthcare platform and online pharmacy. It is known to play a major part in COVID-19 vaccine storage and distribution by entering into an agreement with B medical systems- a global player of vaccine cold chain equipment.
This digital transformation has fundamentally changed the machinery of pharmaceutical companies indicating a far greater growth in domestic sales as well as the manufacturing costs. On the manufacturer's end digitization allows the company to gain better insights over the customer's requirement which additionally helps them to tailor a treatment plan and market it to the right targeted audience.
The real boon from digitization lies in innovation and diversity. Digital technology enables the implementation of solutions and roadmaps that weren't thought to be possible before. The development of the COVID-19 vaccine is the most stunning example of sewing technology and digital tools into drug delivery within a new environment.
Inevitably, there are limitations to overcome and trade-offs to regulate. The dynamics of competition in the pharmaceutical paradigm is ever-changing, with swashbuckling smaller players raising the bar of competition as advanced technological capabilities are quickly adopted. With such major developments, we can surely say that the new normal has already arrived. Exponential growth trends are indisputably visible due to the digitization wave that has hit the sector very hard and has changed the Pharma landscape substantially. Digital transformation advances medical innovation, and with technology gearing with biology, it is infiltrating deeper into all the phases of the drug development life cycle.
. . .