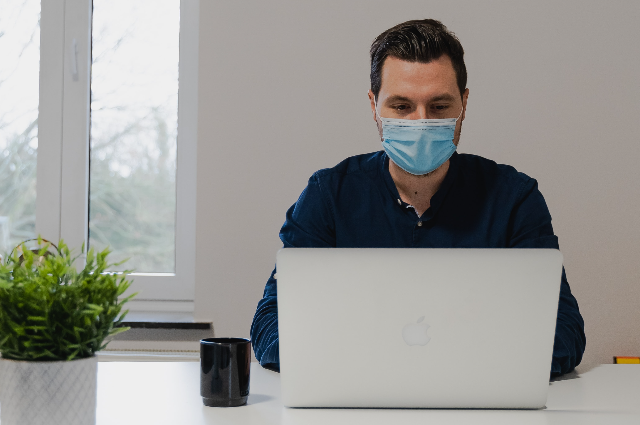 Customer engagement is important for any business to flourish, and marketing is all about engaging, offering, and maintaining long-lasting relationships with customers. Marketers have to be sensitive and reactive to the changing customer needs and want, their priorities, and emerging market trends. They need to navigate through the various business scenarios, challenges, access their impact, and make informed decisions to satisfy their customers.

Shifting to online platforms and working from home is the new and only normal in today's pandemic world of covid-19 virus, which is growing like wildfire. Since the pandemic has invisibly spread across the globe, the organizations need to comply with all lockdown restrictions and at the same time maintain operational efficiency. Consumers are turning to technology to reclaim a feeling of community and togetherness that has been dwindled with the pandemic. The consumption patterns of consumers have undergone a perceptible change and therefore, the organizations need to evolve with technological innovations keeping the ever-changing customer preferences and expectations into consideration to make their marketing strategies a hit in online mode as well.
First of all, organizations need to be empathetic to the customers. They need to personalize their products and services with a touch of care and sympathy towards their customers. For example, Swiggy is giving an option to its users to opt for ultra-fast delivery (for covid affected people). Further, it can personalize its services by a message with the order " Get well soon" or "Fight the pandemic with us". This creates a sense of loyalty amongst the customers as well as fosters long-lasting relationships because customers will remember that Swiggy cared about their health and well-being during the time of crisis.
Post covid, you can personalize your products and services as well to distinguish them from competitors. For example, with the use of AI-driven technology, a fashion retail outlet allows customers to select amongst fabric, collar design, and cuff for a shirt from a diverse range of options (customize according to needs) and even to virtually try out the outfit before buying it to see if it suits you. Other than that, there are many other ways to showcase your care and concern towards your consumers. Many companies have cancelled auto-renewal subscriptions, plans and packages that customers opted for owing to the pay-cut,financial situation and increasing unemployment during the crisis. This will help in maintaining customer loyalty in a long run.
Secondly, customers are instilled with the fear of stepping out of homes, and they prefer everything in online mode. The delivery of goods and services at their doorstep with all precautions and measures taken has become a top priority amongst customers. Therefore, with the help of social media platforms like Instagram and Facebook, businesses can grow by launching the Instagram store, pages, websites, etc. There a lot many businesses and startups ranging from local retailers to big brands like D-Mart that started their operations online in the pandemic. Many of them have Instagram and Facebook pages which are most common social media platforms attracting huge crowds. The pages should have user-engaging content which is captivating and attract potential buyers. The content should be relevant, interactive, and related can include reels, videos, images, blogs, and a lot more. Influencer marketing can help in the promotion to create a distinct image of the product and service in the minds of the masses. You can also bring other services online to influence the purchase decisions of the buyer like automated emails, tracking of orders anytime, easy payments in the preferred mode, easy returns, and timely delivery for a seamless customer experience.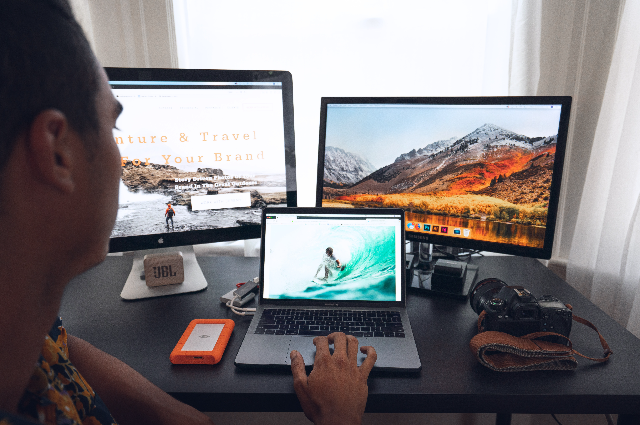 Next, we need to connect to customers regularly to make them feel associated with the brand. For this, we need to have an altogether new communication strategy. We can have webinars and seminars exclusively for the plaguing issues related to the mental health of consumers and some tips regarding covid-19 symptoms, effects, and precautions. This will help to garner more customers as they'll feel connected virtually in the time of the pandemic. The Google forms can be designed regarding the preferences and tastes of customers. For example-You collect data regarding the preferred mode of communication of new offers – advertisement, mail, app notifications, social media, etc. and formulate the marketing strategy following that. We can also have feedback forms related to customer experience whenever a purchase is made.

Another important strategy during and post covid is to assure the customers that the brand is delivering the same value it was known for that it used to deliver before. We need to build trust amongst the customers so that they repeatedly purchase from the same brand. For example, a coaching institute like TIME ( a competitive examination preparation institute) needs to make sure that its customers know that it is now delivering the same quality of test preparation in online mode. The institute is known for its quality and teaching methodology and it has to make sure that it positions itself the same post-pandemic too. There are stores like D-Mart which have recently started operating in online mode in some cities. The tagline " Daily savings, Daily discounts" must resonate with the online mode as well. This calls for making the customers know that there is no difference in the mode of purchase and D-Mart hasn't compromised with the values it is known for. It still offers huge discounts so one can save enough for another good shopping day!
Since there seems no end currently to the new normal, organizations need to alter their marketing strategies to thrive in the digital transition world. The industry trends and consumer behavior have changed drastically. Understanding the customer journey, pain points, and expectations have become extremely important for companies. Organizations need more marketing managers who are adept, creative, agile, and intuitive who can adapt to the digitized workplace, and effectively come up with technological innovations and solutions that would not only continue the operations with the same efficiency and only continue the operations with the same efficiency and fewer resources but will re-invent the marketing landscape.
. . .