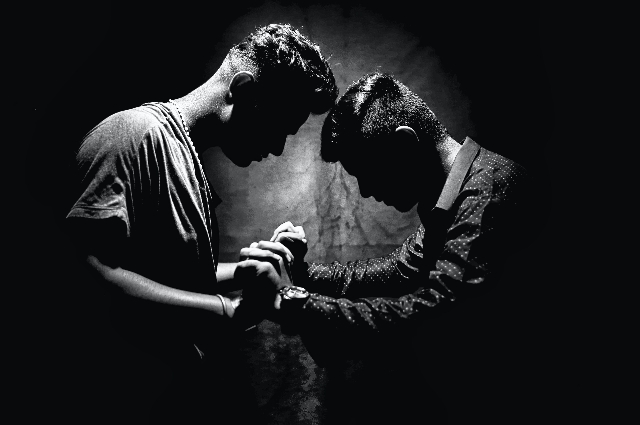 There were a beautiful building called Fortis in a place of heaven named as Uttara. The owner of the Fortis was Liuna. He was very good and brave person. He kept one lady named Germanica as a caretaker of this building. But Mrs.Germanica was very jealous and conspirator not only to neighbours, also to her owner. She wanted to capture the Fortis by herself at any how, means by using cheating of money, or by doing the conspiracy with criminals. She was very wild, sterile, slanderer and maid of ghosts of hell's families. Mr. Khamailiona was a very ugly person by his nature and nurture. He and his family members knew every ghostly tricks to ruin the fairies families of the heaven.

Mr.Cucarachac was very thin, pale and rude by his nature and nurture. He and his ghostly family members were very quarrelsome not only by themselves but to the neighbours by using ugly languages. They were very dirty by not only making dirt to their inside but also their surrounding also. They had very bad relationship in between their family members also, which is not possible in heaven's life. This family had very keenly habit to spread infected diseases, ruin neighbour's properties, poisoning one's ears, pry repeatedly for steal wealth and foods from neighbours houses.
Mr. Liuna was landlord of that area. He was very good in his highly profitable industrial business. Unemployed family of Mr. Khamailiona was very jealous to him. One night when Mr.Liuna was taking dinner, then suddenly Mr.Khamailiona came to his door and asking very politely for to came inside of the room. Mr. Liuna knew his character very well. But he wanted to listen his word, and for that gave the permission to him. By getting that permission , the ancient ghost Mr. Khamailiona jumped inside the room and sat on the floor of the room.
He was very trembling and breathing hard. Suddenly he looked to Mr.Germanica and very quickly told her that Mr.Liuna had married with at least ten women, and he is a vagabond beggar. In truth Mr. Liuna married with only a single woman named Brita, and they had only one son named Prince. Mr. Liuna's wife and son lived in another place of heaven named Hia. But it was not known to maid Germanica. It was clearly known to Mr.Khamailiona very well. After giving the allegation against Mr.Liuna, Mr.Khamailiona jumped outside of the room and run away from that place very quickly.
After some days of that incident, when Mr.Liuna was doing his work by sitting on a chair and maid Germanica was cooking food in the kitchen , then suddenly wife of Mr.Cucarachac named Jhubis shouted to kill Mr. Liuna. Mr.Liuna was very surprised. He asked Mrs.Jhubis, that why she had told that. Then without answering Mr.Liuna's question Mr.Cucarachac and Mrs.Jhubis started insulting Mr.Liuna by using very ugly abusing words one by one with very frequently, and after ending of that , they closed the window. Mr. Liuna got very angry and surprised by that incident . Anyway Mr.Liuna forgived them and forgot all those incident for that time.
Since from last few days there were very good climate in all the places of heaven. All living beings were too much happiest with their glowing faces, non living things were shining too much. At that time , one day night When Mr.Liuna was coming back at his Fortis by a very short passage called Earth, and it was situated between heaven and hell, which he used to reach at his Fortis very quickly, an incident happened. Maid Germanica came to him suddenly and demanded a lots of money from him, when Mr.Cucurachac and Mr.Khamailiona with their all ghosts troops standing behind and beside of Germanica with their most modern scientific Dracula weapons. Those weapons are included with radio-active finger saw(which were their one finger of their hand), emitting columns of fire from their mouth, the atomic chamber gun, the chemical weapons (which can melt anything in a few second), the radio active missile, the atom bomb, micro and macro biological infectious germs weapons (which can be spreaded through by air or by physical contact or by some other medium also), hazardous chemicals and metals (enough to ruin the whole world by spreading through any kind of medium) e.t.c.
They decided that to kill Mr.Liuna when he would beg for his life. That night was very very pleasurable night for them. Some of them were very nicely fashioned when others were in very fearful fashioned by themselves. Some of them were bought their Dracula pets, like Dracula dogs, Dracula tigers, Dracula Lions, Dracula Birds, Dracula Snakes, Dracula Dragons, Dracula Dinosaurs e.t.c.
They started threatening and ghostly dancing by surrounding to Mr.Liuna.
Alas, What happen, they stopped, all their performance were stopped. Why?
They saw Mr. Liuna was standing in center of the surrounding with very calmly and laughing quietly. After a few minute he stopped his laughing and raised his both hands , and told boldly,
O.K. Listen all of you, I will pay your demand. Please be stand a few steps back from front of me.
At first they did not belief , but when he assured again and again then they belief him and go back a few steps from him.
He entered his fingers of his right hand in his shirt's pocket, and took out two hand gloves.
Ghosts saw it, and asked him to through those in the road side.
He told them that , before giving anything to anyone, he used these for to pray to God. After listening it, they discussed the matter in between them and told him that they are the God, no need to pray some other God.
Mr.Liuna told, O.K. I am very happy to pray to you. Yes no doubt you are also God. Because no doubt God is in everyone's heart.
They laughed very loudly all together. Asked him to pray to them. He wore two gloves in his both hands and started to pray to them. He praised them with very beautiful words. All of them were very happy and glad by his praised lecture for them by himself.
After ending of the pray they asked for the wealth. They decided to kill him after getting the wealth silently. Mr. Liuna stood up, entered his right hand on his pocket and took out the packet, contained with lots of metallic coins. By looking on those coins and listening sounds of those coins ghosts mobs were started jumping with joys.
Mr. Liuna, suddenly, entered his hand inside the packet and took out some of them and through them into the sky. Automatically, they fell down to Earth surface. At the moment they touched the world's surface ghosts mobs were very quickly jumped to those coins all together with their weapons and pets for to collect them. Mr.Liuna run away from that place and started walk to reach his Fortis. Everyone, belong to Heaven, Earth and Hell were listening bombard sounds and very loudly heart-reading cry of ghosts mobs of that place, where ghosts wee fighting for to get their coins. After a few seconds everything was ended on that place.
Nothing left, nothing on that place. Seeing that place everyone would forgot about zero also. Those ghosts killed their Gods from their heart very long time ago by their generation to generation. Now a days scientists have proved that metals can be highly charged and can be contaminated also.
. . .