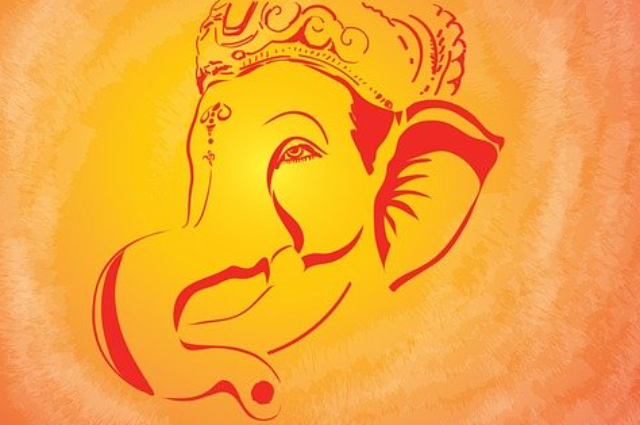 Many people know lord Vinayaka as the guru of education, who provides good sense and study skills for everyone.

Do you know that Vinayaka was a naughty boy like every child but he is very strong boy who always protects her mother goddess Parvati.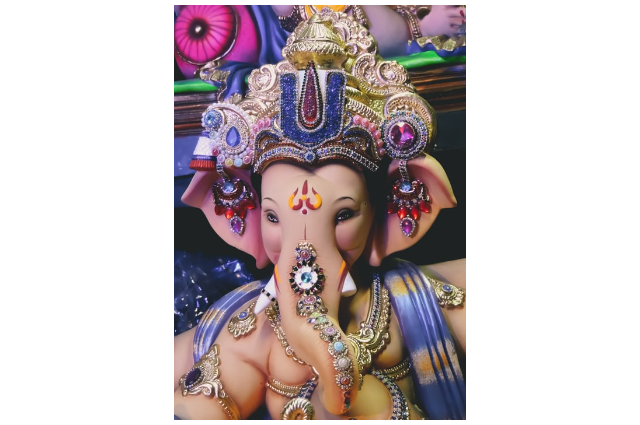 There was a king named "gajasura" who is an devotee to lord Shiva. The name gajasura suggests that he has a power to convert his head like elephant head when ever he want. One day he started meditation to impress lord Shiva, with the meditation of gajasura, lord Shiva was impressed and asked him to ask anything he expected from lord Shiva. Gajasura is very fond of lord shiva, he is very greedy and wants lord Shiva to stay with him every time. So the gajasura asks lord Shiva to stay in her stomach foever, as we know that lord Shiva always abides to his words, he accepts to stay in gajasura stomach, during that time there is no boundaries for gajasura's happines.
Days are going on, there is no message from Shiva to Parvati who is his wife. So many days passed away but lord Shiva doesn't returned to home. Parvati became very sad and told all this matter like lord Shiva not returned home from many days to her brother lord Vishnu.

By all hearing that lord Vishnu came to know that lord Shiva was stucked in gajasuras stomach. To free the lord Shiva from gajasura's stoamch, he planned a script. He, along with lord Shiva vahana (vehicle) nandhi to go gajasura's home and to dance in that way that gajasura will satisfy with their dance. Gajasura was really satisfied with their dance and asks them to ask him what ever they want, then Vishnu asks to free the lord Shiva who was in his stomach. With all that words, gajasura came to know that he's not a normal guy who came with that ox, he is an lord Vishnu . To give his life to free Shiva, gajasura makes one condition that is he want his another life as lord Shiva's son. Lord Vishnu's accepts his condition.
Then gajasura says sorry to lord Vishnu and the nandhi (Shiva's vehicle - ox) kills gajasura to free his lord Shiva. Then Vishnu along with nandhishvara and lord Shiva starts from there to reach home. Goddess Parvati came to know all these matter and making arrangements for lord Shiva, during that time, she thought to take bath so she created a doll with the turmeric powder, with her power, she given life to that doll he is none other than our hero "Vinayaka".

While going to bath, Parvati says to the boy not to allow anyone into the home until she comes from bathing, as we know our Ganesha (Vinayaka) abides to the rules of mother, he says okay and gaurds at the door, after sometimes the lord Shiva arrives home but the Ganesha not accepts him to enter into the home, Shiva gets angry and cuts Ganesha's neck. After sometime, Parvati comes from bath becomes amazed by seeing her life less son on the ground with the seperation of neck and body.
She cries and asks lord Shiva to refix his head to body to give life again, lord Shiva tries to convince Parvati as it impossible to give life again, but Paravati stood on her words to give back her son, then the condition made by gajesura was came to the mind of lord Shiva and orders his assistants to bring the neck of any animal or human being who faced towards north. The assistants finds one baby elephant who died by facing towards north . Finally he fixes the elephant head to the little boy body and gives life again. The boy is none other than our Vinayaka also called as Ganesha.
"one thing we have to learn from this story i.e., abiding to the rules made by our parents and admitting it throughout our life"
"mother's love is eternal"
. . .