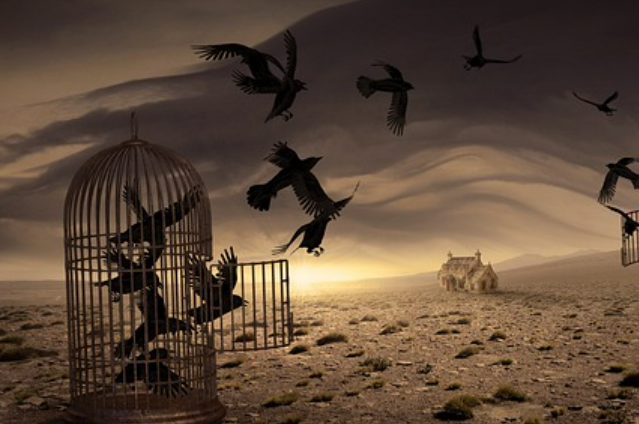 I am tired of weaving my own cage of imprisonment
So I will mark the advent of freedom
On the dirty canvas of imprisonment
I will splash the striking colours of freedom.
I form an army of patriots
And climb a mountain of sacrifices
I even swim in a sea of chaos
But I still search to find the stone of success.
After several years of hardness
And several years of pain
I can sense my enemy's nervousness
And I get to loosen my country mother's chain.
As I open the locked door of happiness
I could see the dark clouds clear from the sky
No more inside the cage, no more in chains
Now in the space of independence,
I spread my wings and start to fly.
. . .