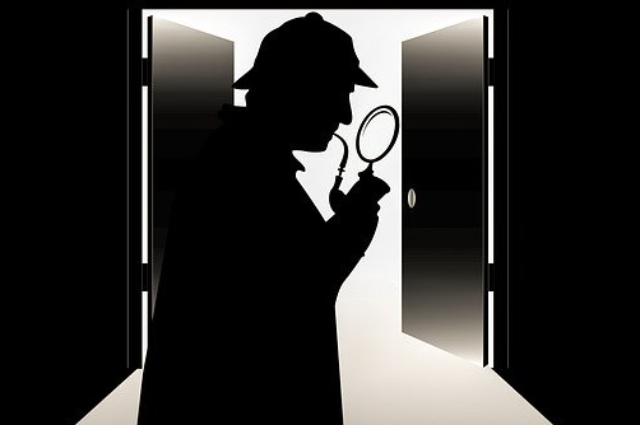 "Philip, where are you taking me?" asked Tom.

"A surprise assistant. I can already smell mystery in the air" said Philip.
The two men walked up to the nearest food stall where a blonde-haired man was already waiting. He was a pale-faced man with a tight expression on his face as if he was controlling both laughter and fear. The tall man spoke with a thin voice that did not seem to belong to him.
"Good morning Mister Philip and I think he is your assistant."
"You're right Mr. Hussein. But let's waste no time and get straight to the case" said Philip and they all sat down by the nearest table. "I saw from your letter that you were the helper of Mr. Chapman. Tell me all you have to say".
"He was a fine man and quite obsessed with old relics just like his father. He used to go into the secret room every night that only I and Mr. Roy was permitted to check out if the actual stone is there or not" then he almost whispered, "the rosette stone, you see the one in the British museum is the fake one."
"But after a few years he got a strange letter which even I don't know and he became all scared and always went into the room in secret without us. Then last Friday night he sneaked quietly into that room when I was asleep. I woke up startled as I heard his scream. When I reached the handle of that room there lying on that floor was his dead body and two shadows passed out of the window. Not surprisingly the stone was gone too. But the most startling thing was that the next morning when I was going to show the police there were many scratches before the door and the door was locked from inside so obviously they didn't believe my story."
"Quiet an interesting case that one. Now tell me about Mr. Roy. You mentioned his name." said Philip.
"Oh he is good I guess. He had assisted Mr. Chapman just for a year and is busy all day. I am sure he didn't murder him since I saw him asleep when I went to the secret room" said Mr. Hussein.
"And did Mr. Chapman have any enemies?" said Tom suddenly interested.
"Oh he had many, but the worst was the neighbour Mrs. Krum, a clever rich widow though she still says her husband is not dead."
"All right we will visit his house this night and make sure no one knows about it," said Philip to the helper of the dead man and strolled back with his assistant.
"Why at night, Philip?" asked Tom.
"You will see it" replied Philip "for I think I have found the murderers".
So at 10 o'clock sharp they were present before the mansion with revolvers. They entered the gloomy mansion quietly and were ushered by Mr. Hussein.
"This is the room of sleeping Mr. Roy," said Mr. Hussein.
"Is he really asleep?" asked Philip and opened the blanket to reveal two pillows and the lock and key of the secret room beneath a black helmet.
Tom replied surprised "to the secret room quick". The door of the secret room was ajar and when they opened it they found Mr. Roy and his wife Mrs. Krum there with a big and heavy machine that was of course the cause of so many scratches. Mr. Roy was just putting the Rosetta stone inside the duplicating machine and the sudden shock made him paralysed with fear.
Mrs. Krum who recovered first fainted when Tom and Philip raised the revolver. The murderers of Mr. Chapman were found and with a satisfying sigh Tom told "the case is solved".
. . .