Introduction
"The greatness of a nation and its moral progress can be judged by the way its animals are treated." - Mahatma Gandhi
This rich world bestows the same riches on every living being that is born here. We share the same atmosphere and a common sky. However, one species—humans—claims to control and direct the lives of others. To fulfil their materialistic needs, humans take advantage of the lives of other creatures. Inhumane methods are used to kill, brutalise, hunt, and traffic these non-humans. They are sometimes killed horribly for their skins and foods or sacrificed in accordance with tribal rites in the name of God. They are mistreated, caged, and locked before being forced to perform for their human counterparts.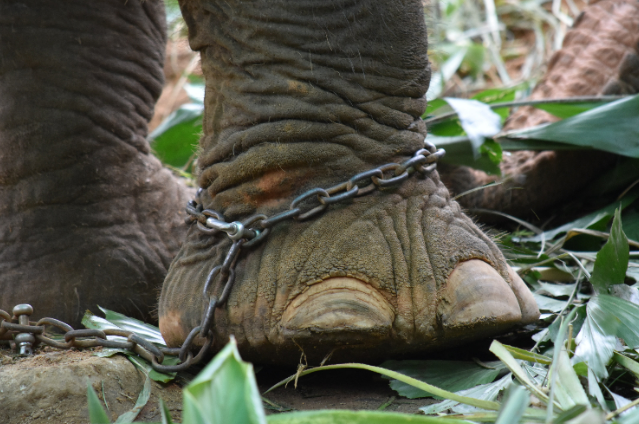 India, the seventh-largest nation in the world, has four of the world's 36 biodiversity hotspots, making this one of the greatest biodiverse areas. The Big Indian Rhinoceros and Bengal Tigers both call this country home, and in recent years, animal rights and protection by animal welfare organisations have assumed a key role. The Prevention of Cruelty to Animals Act of 1960 and the Wildlife Protection Act of 1972 at the federal and state levels, respectively, as well as laws prohibiting the slaughter of cows and protecting cattle at the state levels, make it clear that protecting animals is an essential obligation under the Indian Constitution.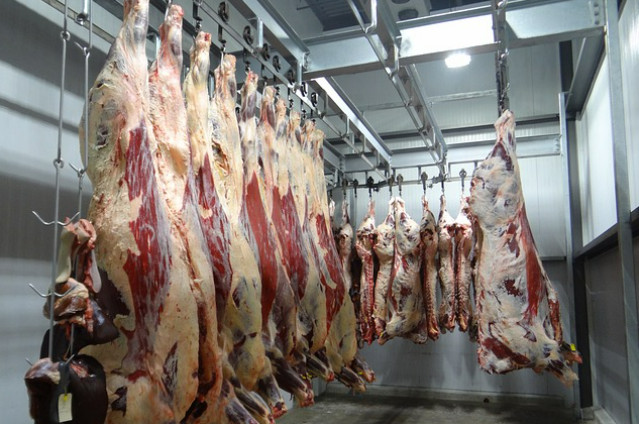 Wild animals that are in risk of going extinct can be divided into endangered, threatened, and rare species. Species that are directly dependent on humans for preservation from extinction and are considered to be endangered. Threatened species are common in certain places, yet they are in grave danger from poor climatic conditions, intensive hunting, fishery, traps, or even enthusiast collection. Rare species that have small populations and only exist in protected habitats make up the third category of species.

Significant risks to Wild animals
Several environmental and man-made reasons, such as habitat destruction and degradation, hunting, the introduction of harmful compounds into the food chain, etc., cause seasonal variations in the populations of wildlife. There are several dangers to wild animals on the planet, including:
Technological and scientific advancement: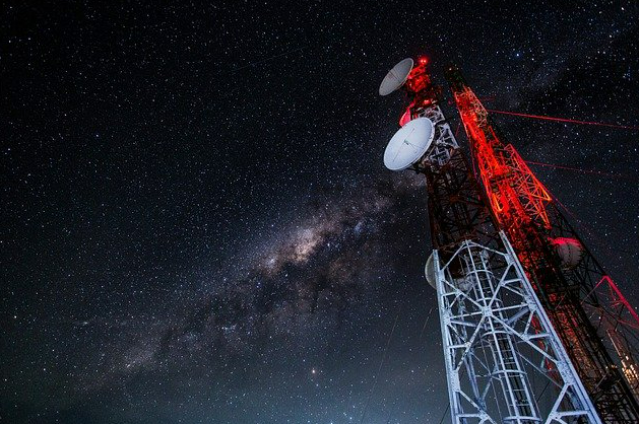 The human race has benefited from technological and scientific advancement, but wild creatures have suffered greatly. Numerous modern advancements, including cellular phone transmissions and night lighting, have harmed wild animals. Along with increased hunting, the clearance of forest land, and the illegal trafficking in wild animals and their parts, this expansion has also caused prevalent poverty.

Land mining and disturbance in wildlife habitat: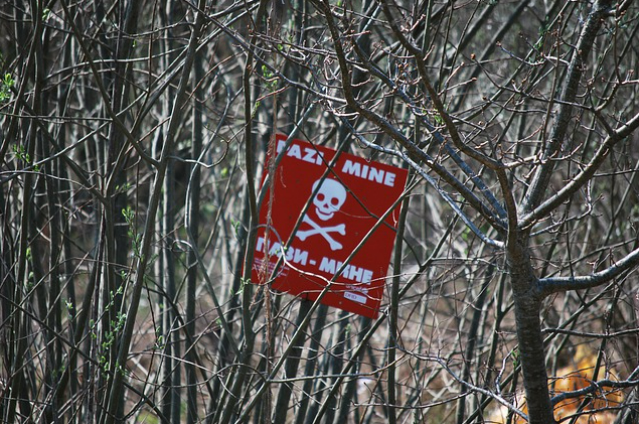 Due to habitat fragmentation, mining has had severe repercussions, especially for species that need wide home ranges and are sensitive to disturbances. A few examples of these species include tigers, elephants, dholes, lion-tailed macaques, and great pied hornbills. These animals are particular about their living conditions. All of these activities that are harmful to animals are brought about by mining, including the construction of roads and the exposure of delicate ecosystems to human use. Wild animal habitats are still being bulldozed across the country by mining operations. One of the two legal diamond mines in the nation is located in the Panna Tiger Reserve, and this was one of the main causes of the tiger reserve's total extinction. Sariska also had marble mines, but they suffered a similar end. The Bandipur Tiger Reserve's buffer zone is threatened by iron ore mining, and the Tadoba-Andheri Tiger Reserve's buffer is frightened by coal mining. The only existing population of Indian wild ass is in danger due to salt mine in the Rann of Kutch, while the last left alive habitat of Asiatic lions in the Gir may be lost due to limestone mining.

Decline in forest cover to fulfill resources requirements of humans: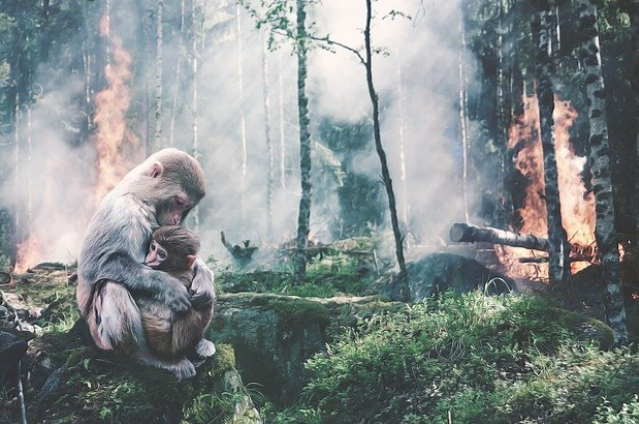 To fulfill resource requirements humans frequently exploit natural resources and one of the gifts given to us by nature is forests. For this humans tend to reduce forest cover through deforestation to meet their own needs. Due to the destruction of their habitats, the population of many wild species is steadily declining. A significant factor in the population reduction of wild animals is habitat damage. Due to their strong relationship with the forest, wild animals lose their habitats when the forest is cleared or its cover is reduced.

Why is animal welfare important?
As many animals are harmed due to their utilization in entertainment, food, medicine, fashion, scientific research, and as exotic pets, animal welfare is crucial. Every animal has a right to a happy life filled with the advantages of the various domains like nutrition, environment, health, behavioural and mental state.
The study of animal welfare is a fairly recent field of science that developed primarily within veterinary medicine in the second half of the 20th century into a distinct specialisation. The society for veterinary ethology (SVE), a division of the British Veterinary Association, was founded in 1966 as the first international organisation for the scientific study of animal welfare. It was on the 25th anniversary the society was re-named the International Society for Applied Ethology (ISAE). The primary goal of animal welfare is to improve the quality of life for animals living with humans, whether in the wild or in captivity. In the 1950s and 1960s, the terms "quality of life" was used similarly in the domains of human sociology, geography, and medicine to refer to wealth, social and physical environment, health, and biological efficiency.

Importance of animal welfare in a sustainable world:
All 17 of the Sustainable Development Goals (SDGs) are connected to sustainable livestock networks by the Food and Agriculture Organization of the United Nations (FAO), which also views animal welfare as a crucial aspect of sustainable animal farming. Progress towards sustainable development can be delayed by disregarding welfare of animals. Humans' economical, nutritious, mental, and physical wellbeing as well as the environment benefit from the welfare of animals. In scenarios or settings when people might not understand the fundamental value of animal welfare, it is crucial to demonstrate these links in order to build commitment for these goals.
The Sustainable Development Goals and animal welfare: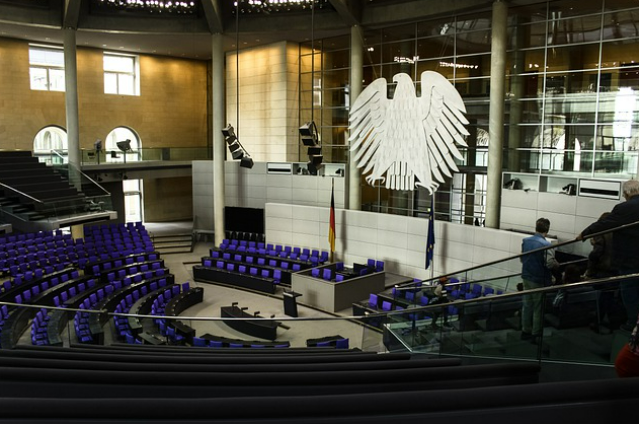 Without leaving anyone behind, the SDGs constitute a worldwide call to action to reduce hunger and safeguard the environment. The 2030 Agenda for Sustainable Development of the United Nations (UN) envisions a society in which "other living creatures are protected." Although this is the case, the goals do not explicitly mention animal welfare, so policy suggestions have been proposed to address this gap. There are numerous connections between animal welfare and the SDGs. The connection between animal welfare and SDGs 1 and 2—"No poverty" and "Zero hunger"—shows how one-half of the 900 million poor people who live on less than US$1.90 a day depend exclusively on livestock. Livestock assists in relation to three main methods to escape poverty such as increased market involvement, smallholder and pastoral productivity improvement, and sustainability. Additionally, boosting family consumption of wholesome and nutritious meals derived from animals makes a major contribution to SDG 2.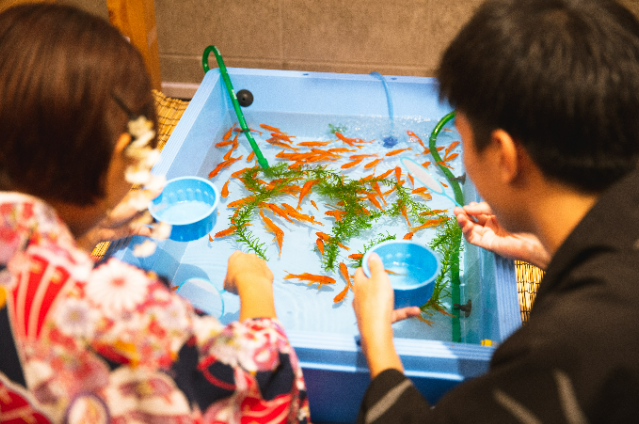 Fisheries and aquaculture provide a living for almost 800 million people globally, and SDG 14 (life below water) specifies methods for the responsible development of this vital resource. The requirement to stop overfishing is mentioned in Sustainable Development Goal 14, however the wellbeing of fish and invertebrates, notably that of farmed fish, is not mentioned. Enhancing fishing techniques will decrease bycatch while enhancing fish welfare and quality of products for wild fish. The wellbeing of fish in focused farms can be undermined by overpopulation, poor circumstances, starvation, shipping, and cruel and barbaric slaughter techniques. These intensive fish farms can also be a major source of antibiotic and antiparasitic drug contamination in water systems. These issues collectively pose a danger to our ability to achieve SDG 14 ambitions.

Role played by animal welfare in India
The Prevention of Cruelty to Animals Act, 1960's provisions are to be carried out by the Animal Welfare Division (59 of 1960). Under this Act, two statutory organisations have also been established: the Animal Welfare Board of India (AWBI) and the Committee for the Purpose of Supervision and Control of Experiments on Animals (CPCSEA). In addition to this, there is a subsidiary organisation for training and teaching called the National Institute of Animal Welfare (NIAW), Ballabhgarh, Haryana. Animals in India are safeguarded under the "Prevention of Cruelty to Animals Act, 1960" and the "Wild Life Protection Act, 1972."
General guidelines for raising and employing animals in research are outlined in the Breeding of and Experiments on Animals (Control and Supervision) Rules, 1998. The Indian Penal Code specifically addresses animal welfare and protection under Articles 48, 48A, and 51.

In addition to recognising more than 3000 animal welfare organisations, the Animal Welfare Board India also conducts inspections of slaughterhouses, releases grants under various animal welfare programmes, publishes newsletters and pamphlets, trains honorary animal welfare officers, and holds seminars on a range of topics related to animal welfare. Additionally, it offers funds for the Gaushala and shelter home, an animal birth control programme, an animal emergency, and assistance to animals in times of extreme disaster.

Community-led actions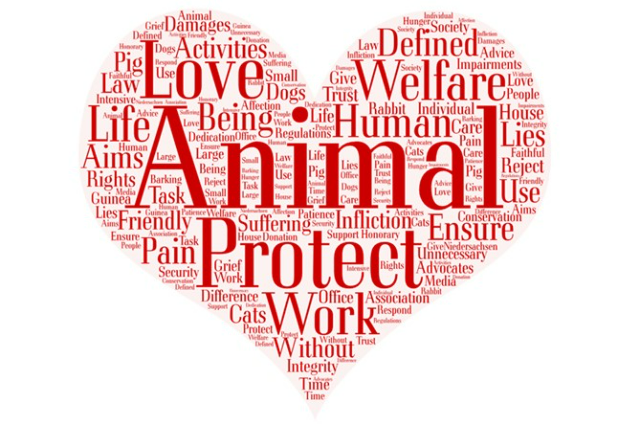 Community-led action can also be a strategy for involvement, taking charge of problems, and creating workable, long-term plans for advancement. These community involvement tactics emphasise inclusive and informed decision-making and acknowledge that understanding community and individual attitudes and possibilities is just as important as information sharing in bringing about change. While community-led initiatives have frequently enhanced the wellbeing of animals, they cannot be the only source of animal welfare activity. Animal welfare-related behavioural changes are complex and diverse. Participatory techniques are one effective way to close the gap between people's attitudes and behaviours, which affects both farmers and consumers due to "attitude-behavior gaps."

Evaluation For Preventative measures and Need For Public Policy:
A universal public policy to stop animal cruelty has always been necessary. Animal cruelty is illegal and consequently a crime towards society. However, the majority of these offences are neglected by all of us, since either the public and perpetrators are ignorant of the rules or since we are insensitive, which is cruel of us and hazardous for the decency of our civilization. For instance: Loading of cattle and other animals during animal trafficking is a crime that happens frequently, but that most people are ignorant of it because they are not informed of the preventative laws for such violations and the terrible moral conscience for the animals that result from it. The fundamental definition of a civil society, justice, and the interpretation of the right to life guaranteed by Article 21 of the constitution are all violated by crimes against animals, which pushes us closer to brutality. Additionally, it's critical that we focus on it since people who are violent towards animals frequently turn aggressive toward people as well.
Conclusion
If this world is to remain sustainable, wild animal conservation is a crucial component. Every living thing contributes significantly to maintaining the balance of nature. There are still numerous life forms in water and on land about which humans are completely ignorant, despite gradual advances in research and the discovery of more and more floral and faunal elements. By destroying them, whether intentionally or unintentionally, we put our own existence at danger and contribute to the disruption of the equilibrium of the ecosystem. Many of them unnoticeably contribute significantly to keeping the natural world in balance. Contentment, "pious living, and harmony with nature" are lessons that have been imparted by all religions and civilizations. All religions place a high value on the idea that people should treat one another with kindness and justice. But it is human cruelty and greed that has encouraged the indiscriminate killing of wild creatures.
. . .
References: