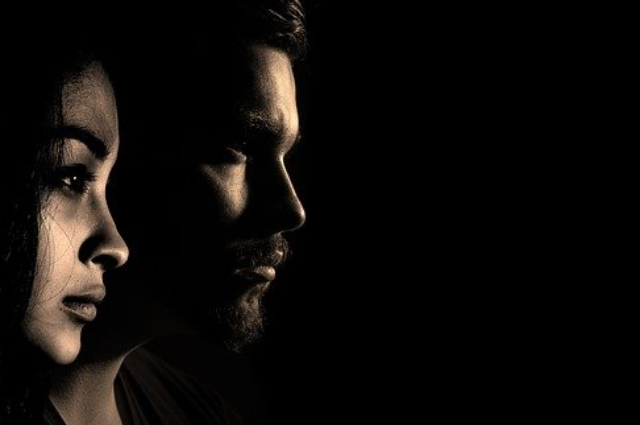 The Hate is subtitled as The Revenge, and it comes to the lover's mind when their love grows like a mature writer. Love acts as a poet as Shakespeare placed that Poet, Lover, and lunatic on the same. He argued that poets can be mad like lovers and the same happens in The Hate of Roger Chillingworth as Roger and Anarkali when they met at Ourg college and talked about as usually study. Roger was different from her in a different perspective, only the thing rounding in Roger's mind was to be a brilliant and topper as he topped in Science school and primarily from a little grammar school. He got the seat in Arts College of Ourg. And met accidentally a girl named Anar Kali to whom she was junior and met friendliness. Roger was a brilliant student but innocent also, he hadn't interest in love and caring to others. He didn't care for anyone because he was too much ambitious and selfish towards education and his career. He was living far from his hometown and family and was much attached to his books. Anar Kali accidentally got attached to Roger and both of them become good friends, they were discussing English grammar and the science of environmental protection, she was sometimes showing interest in physics which was not good for Roger and they both starts fighting, and they were talking ever and in college and after academic time also. This somehow looked that they both can't live without one another. This is assured that you can't fall by planning in anything, whether it's love or poetry. Don't know when they fell into attractions and love each other. Once for realizing love, very comically Anar Kali said that her foot got wounded, and she cried to Roger and by love, Roger wounded himself on his foot also. This was the real love of them. At her birthday party, Roger promised that he'll come, but didn't. This hurt Anar Kali, and she felt that was why he didn't come. And Roger realized her to not cry because he didn't like so !. This was the step of their love as she was crying for him and Roger was on another also crying, Roger and Anar kali were alone in their world who can know the status of their happiness and sadness better than others. She argued that she is in much love with him that's why she is crying and Roger also accepted this love, and the same happened after some months. She asked to meet him, but he wasn't available, and he wasn't much serious about the relationship and this was the key to the breakup of their relationship. Not only that, but she also started to avoid him without knowing him clearly and understanding his problems so. This made Roger madness, and he started to live sadly and started to avoid others. Even once, he tried to kill himself. They both somehow became separate from one another and something was running in both's minds. Once Roger thought that he should free her, and he was getting the symptoms of her attraction to someone else also. And this was the second step for them to separate from one another. Anar Kali once mentioned a line which Roger wrote on his study's table that "Roger Please leave me alone, you're not worthy of being my partner ever" this line was not applicable and tolerable for Roger, and he fell in bad conditions of health. He was hospitalized for a whole day, but she didn't ask about him.

And when Roger faced the awkward moment and her affair with someone else. Roger thought to plan to be stronger than her, it was the first step for their turning to career points and Roger planned to be super than her. This can be subtitled as Revenge or Hate.
Her, this behavior changed Roger for_ever to be a great person. They both turned to their own life and planned to be great and rewindable and more superior to one another. Roger was on his promise that "Anar Kali, no one can take your place in my heart". It's his promise and he obeyed this ever to his great days. But she dissolved the promises as she once claimed to Roger that "I'll not marry to anyone without Roger whom she is loving and claimed" she breaks by attaching "I don't care about your promise". Roger planned to be a successful person. Roger before meeting Anar Kali, was not much active and was nothing to make claim as worthy as other people in Our College. This thing inspired him to be the Captain of College and motivated him more to go for higher studies. His aim was ever to become topper than Anar Kali. After a lot of days, they met in college, but here they also were not in association and ignored one another.
. . .