PART 1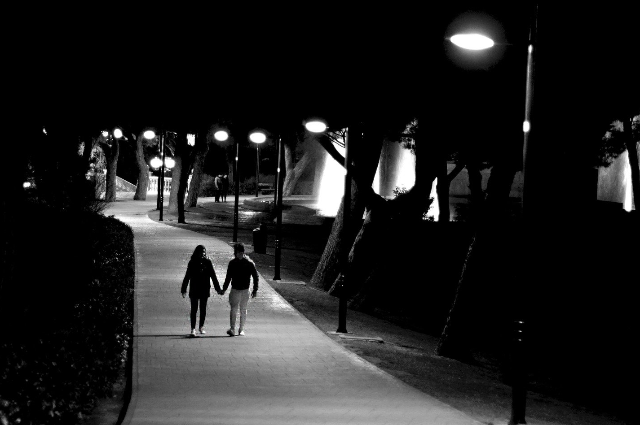 Raj was preparing for the big night of his life with Nita through a one-night life stand. It was not a love at first sight affair or blind date, it started casually when he visited the catering center to place orders for his daily food needs. Nita was in her professional uniform not in colorful attire simple in looks but her eyes spoke the unspoken language of her inner emotion and as a professional to get the client for her employer as chef cum receptionist. She was expecting a bulk order from Raj as he projected himself as he has contact with an educational institution which might place a bulk order of sweets and luncheon, buffet meals on a special occasion like the national festivals and annual day get together, etc. Both used the social site WhatsApp to chat and text with each other after the first personal interaction.

In the course of their chatting and texting day after day, it was clear that they both were in romance in knowing about each other. He was a lonely bird married to his profession and she was a divorcee without any issues according to her confession to him. Nita too was a lonely bird living alone in her small residence and craving for a male companion to understand her and to love unconditionally. Raj too accepted her feelings and messages were purely focused on true love and betrayal. After a couple of months, she was more attached to Raj as his messages were alchemy about female expectations in a relationship and male expectations. When he requested her to send her the best profile picture, she forwarded him with her best picture snaps shots snapped on special occasions in different attire. Glancing her picture and her overwhelming gesture made Raj fall head over heels for her trust in him.
After 6 months both of them realized and accepted the fact that each was in love and craving to meet the person. More than Raj, it was Nita who took the initiative of video chat every day to find out the fact that Raj was living alone but with his sibling sister's house. Nita got the evidence that her man was speaking the truth and she agreed to the proposal of Raj for a "One-night life stand", but with a rider that they have to get engaged through legal proceedings accepted by the society. He suggested through religious rite it can be done and to fulfill he bought two gold rings for the occasion.

Raj was attracted by her child's innocence and Nita was pulled by his speaking the truthfulness. Hence though Raj desired to postpone the one-night life stand, she was pressurizing him not to postpone as she thought he may fall for other females more attractive than her as he was handsome and educated with clean manners. Hence both of them decided to take the plunge in a one-night life stand at the earliest date. Raj and Nita's wholeheartedly deciding the day, the date for their one-night life stand a reality with a promise it's not for the lust fulfilled one night but for life long status of husband and wife. What happens on the first night of their one-night life stand? Is it for sexual lust or emotional alchemy catharsis night?
My dear readers if you are eager to know what happened that night of one night will continue in the next chapter or next write-up.

. . .