PART 2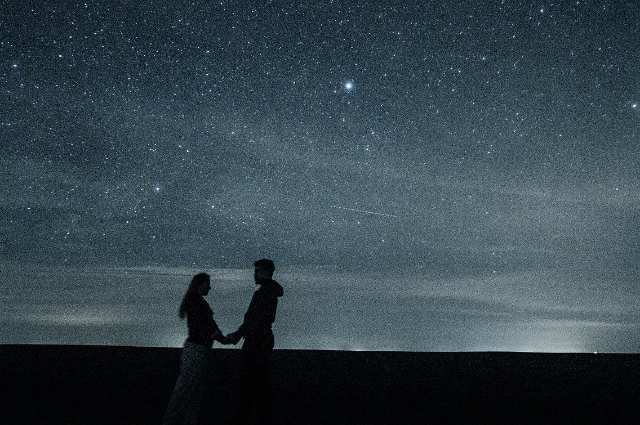 Night's are meant for introspection of the day's proceedings from dawn to dusk in one's personal and professional life. Hence if the day was positive the individual sleeps in contentment and if the day had many negatives, it's natural the individual will have a disturbed night sleep with nightmare dreams occurring to wake up in sleep. These two individuals decided to go for night stand in knowing about each other. One fine day was fixed for the final face on. Raj decided to opt for the guest in for the night which was a bit expensive to spend during the lockdown period as everyone was confined to home work from home and rendered jobless due to the impact of pandemic covid-19. Raj had his financial resource in his bank account to spend towards the expenses, hence he assured Nita not to stress about the money involved for executing their encounter for a day.

Raj chose a guest house in a residential posh area for the proposed night. On the fixed day as he was waiting near a bus terminus, Nita arrived a little late, creating anxiety in the mind of Raj. They hired a cab for traveling towards their nest and arrived around noon to book their room showing the identity credentials card and entered in the inventory register as Husband and wife. Raj had prepared food for his lady love from his home-cooked by his sibling sister. When Raj insisted her to have her homely lunch she refused sitting on the cot and waiting for him to go ahead with his engagement in private with exchanges of rings on their fingers. Raj gave the gift-wrapped golden rings one studded with elephant black hair and the other ring white stone studded glittering. She opted for the stone-studded ring and asked Raj to put the ring on her finger, later she followed her act of putting the other ring on his finger.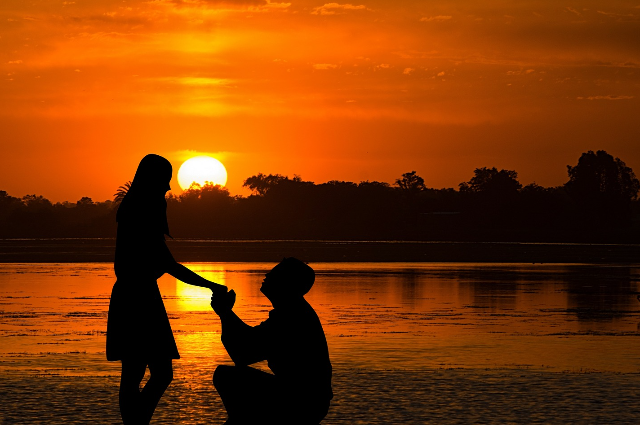 Soon after this ritual, there was no fire of lust blazing between the two as they came to knew each other through the video chat and conversation for months together. She was sharing the trial of her marriage and the trauma she has undergone in her marital life post-religious rite marriage to her husband chosen by her parents. Nita recalled her ordeal of being as a slave by her patriarchy minded husband, who was interested in lust night after night. Love and care which every woman expects from her man was totally nil or lacking in her husband. As she confessed to Raj as her husband was an addict to alcohol, her night was routine of the life of a CSW commercial Sex worker just fulfilling his lust through intercourse and thereafter sleeping soundly under the influence of liquor. He never cuddled not petted and least bothered about her orgasm fulfilled or not.

This attitude brought a deep divide between both of them and frequent quarrel, ugly fights lead to separation when she discovered that there was no change in her husband's behavior despite she expressing herself what she expects from him regarding love sans lust in marital life. Her marital life turned into marital life when he was in an aggressive mood under the influence of liquor. Her husband left for his native place deserting her in Bangalore city and she started working to become independent.
As a counselor, she confided about her tragic personal life. Now she was leading a life in solitude toiling in the day in a catering unit as a chef cum manager and spending the lonely long night in solitude. Listening to her sordid tale of sorrow and pain he welled up with tears and his tear's touched her heart, as this man was different in all traits of men in fulfilling the lust in such an intimate moment. Nita expressed her inner emotion and appreciated his humanitarian values, shedding tears for her status in life. She goaded him and posed him why he remained solo despite crossing his forties, he wholeheartedly shared with her as he was working in residential institution's away from home and with a big baggage of taking care of and his aging and younger sister sibling his mind didn't think about getting into wedlock. Above all to her that he loved his job working with the student community as a Mentor more than as a Teacher cum Counselor.
Raj confided that since 2011 he was working in an urban city with an educational institution of repute and residing with his sibling's sister. He spoke the truth about one of his female colleagues expressing her love for his intelligence and dancing skills and they used to text each other till midnight day after day and the romance was in the blooming stage. Alas, one fine night as usual he texted her in the middle of the night while his lady love was deep asleep and the text message reply was from her brother. He pressed the panic button what would be the scenario the next day, hence he abstained himself to attend to his duty. To cut short it was the end of the two love birds flying high in romantic texts and chats. Soon after this incident, she informed that her marriage has been fixed and post-marriage her would-be husband desired her to be confined to home.
Thereafter Raj lost his enthusiasm for his profession and was under depression, but somehow pulled on the days with deep anguish and pain. Nita after listening to Raj's failed romance and she showered her empathy towards him for his tragic failure in romance. It was midnight and both decided to wind up the night. Raj was lying on the bed as she was changing her night attire in the restroom. As soon as she lay next to him with bed light on, his hands were into her wavy hers, ears, and on her forehead. As a female she too allowed him to kiss her softly and as both were in the arousal stage, his hands were on her chest and discovered nothing was underneath the maxi. He started kissing her slowly and as his hands cuddled her back she was in full arousal form. Raj was extremely proactive in her female form with his hands and mouth least bothered about intercourse. He discovered her G spot and started kissing that part and her orgasmic moan's made encouraged him to kiss her spot sucking that she openly admitted in her moans, her husband never aroused in a such passionate way. This way of intimacy went on till early dawn and finally, both of them decided to sleep.
The night was not for the lust but it was a long-lasting catharsis night for both of them.
. . .