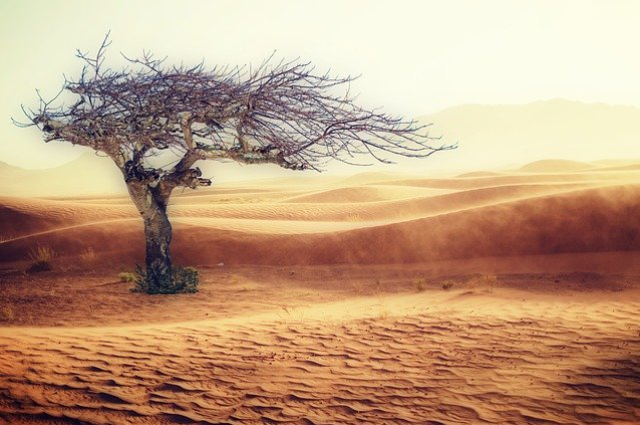 Deserted Tree
Standing on the soil
Keeping calm
Enveloped just in black palls and abandoned land.
Gawking every passer-by
Retaining no movement
Unfolding wooden hands
Up in the sky
Glancing towards verdant and magnificent scenery
Recollecting its days of
Charmful adolescence and ability of enticement.
But Alas!
Now it stands forlorn!
No companion, no beholder;
Still retaining the dignity of its own.
. . .