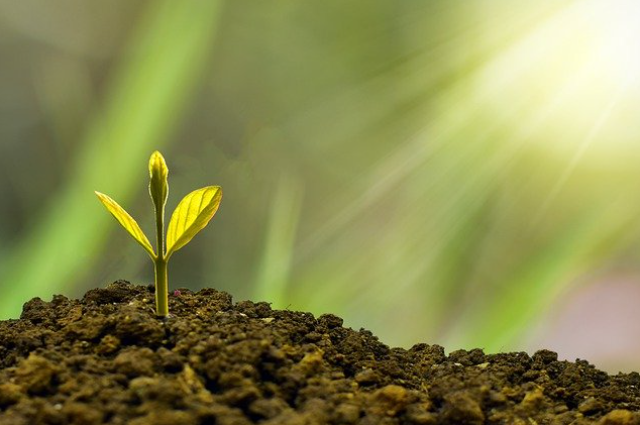 A seed laid to rest underneath the soil
In dark and cold, Throbbing in fear
Rain comes and wets the land
Squirming seed starts up to sprout.
A shoot stir the soil
Like a peeping Tom from the land
Staring at the vast horizon
Gleaming at the sun so high
Air and water nurture it
And seed evolves into a sapling
Garbage fertiliser nourishes it.
The sapling switch into a plant
Becoming strong, head held high
It comes to be a tree, touching the sky
Blossoms with Flowers turning into fruits
Feed the men with taste and variety.
. . .