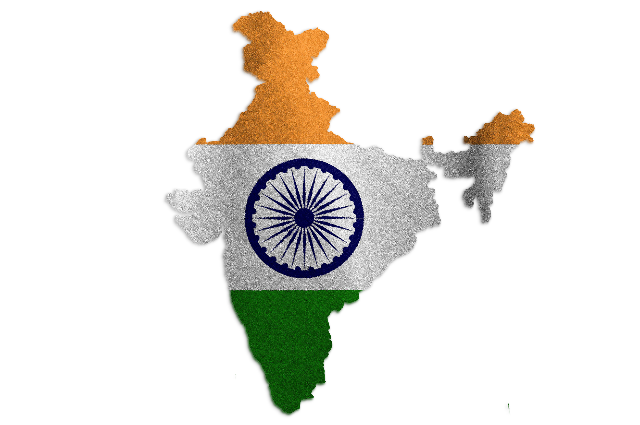 Lyondeh Madam asks her class to say something on freedom fighters about the occasion of Independence day.

Mark: We got freedom only because of Mahatma Gandhi and his movements, he is the sole reason we can breathe freely today.
Rashmi: That's not true. What about Bhagat Singh, Chandra Shekhar Azad, Mangal Pandey, and many more?
Sukriti: But there may be so many other people who fought in the freedom struggle but go unnoticed because they were not popularly known, how can we say only a bunch of people is responsible for our freedom?
Lyondeh Madam: Excellent observation Sukriti, many other people fought and laid their lives for our freedom but they are lost in the vast history of our nation. So today on this auspicious occasion of Independence Day let us all remember some great personalities from Northeast India who played a major role in our freedom struggle.
"Age is an issue of mind over matter. If you don't mind, it doesn't matter."
– Mark Twain
Freedom is a soup that is not defined for only people of a specific age, it is for one and all. The zeal for freedom is so tenacious that once you get determined for it your age doesn't matter anymore. A brave girl proved this fact when she proudly martyred for her country holding her national flag high in her hands. Kanaklata Barua of Borangabari village in undivided Darrang District of Assam laid her life for her nation just when she was 18 years old. She wanted to join Azad Hind Fauj when she was 17 but got rejected as she was a minor, but this didn't put down her devotion, she participated in Quit India Movement and joined 'Mrityu Bahini' the suicide squad.
In 1942 the revolutionary camp in the Gohpur division decided to hoist and unfurl the national flag at a local police station and this movement was led by Barua. They were stopped by British officials and warned of the consequences but Barua strong in her ambition denied slowing down and when the agitated Britishers opened fire on the crowd she was shot dead only at the age of 18 years.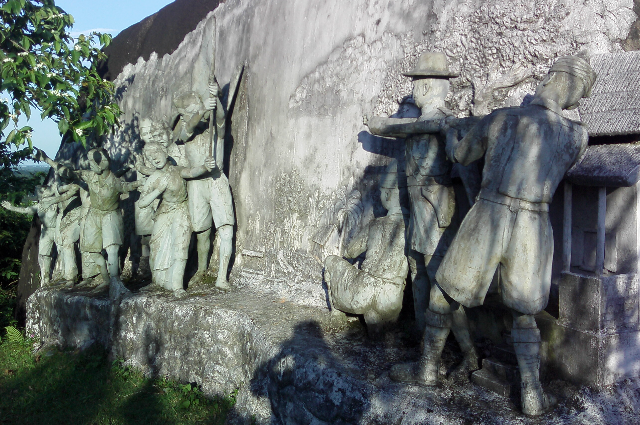 Another golden name is Rani Gaidinliu who spent 15 years of her life in jail for what was called freedom from colonialism. 13 years old Gaidinliu from the Rongmei tribe joined Heraka religious reform movement started by her cousin Haipou Jadonang whose motive was to standardize the traditional Naga belief system against the growing influence of Christianity and Vaishnavism and later turned into a political movement against the British. She was arrested and sentenced to life imprisonment in 1932 when she was only 16 years old.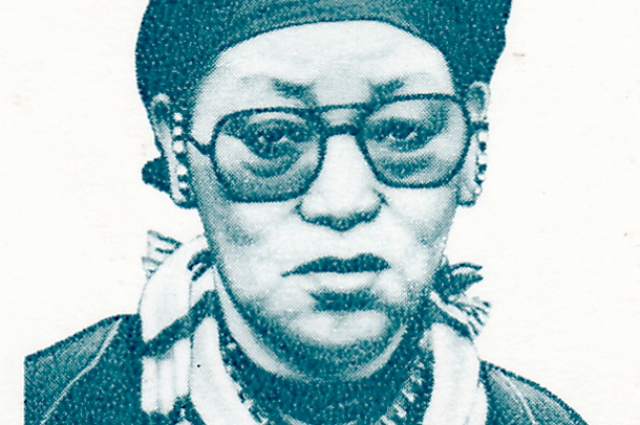 Jawaharlal Nehru met her in Shillong Jail in 1937 and gave her the title 'Rani'. If young age people can show such exemplary bravery then why not old age? Bhogeshwari Phukanani Ji is such a name in our brave freedom fighters. Born in 1885 in the Barhampur, Nagoan district of Assam, she was a mother of six sons and two daughters yet neither her age of 60 nor her household responsibilities could stop her from fighting for her nation which she loved immensely.

In September 1942 revolutionaries took back the seized office of Brahampur from the clutches of the British and wanted to celebrate this victory. But a furious Captain Finish sent military forces to seek revenge. Bhogeshwari with Ratanmala led the mob and when Finish snatched the national flag from Ratanmala, Bhogeshwari snatched it back and hit him in the head from the pole of the flag. Captain fired at her and succumbed to her injuries, Phukanani died on 20 September 1942 in the glory of her nation. These brave souls give us a strong message that if your verdict is pure and just, nothing can stop you from achieving it.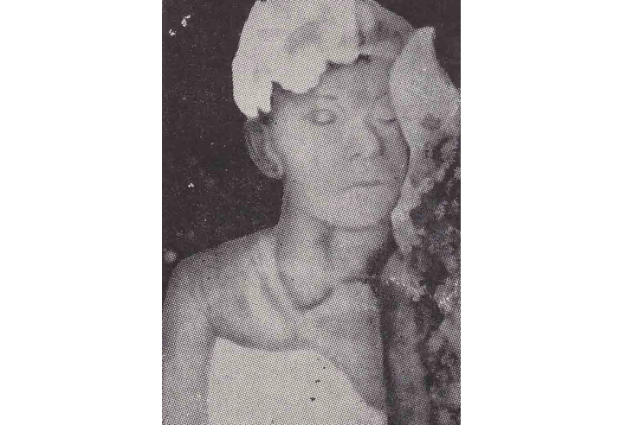 "It's a shame that the very people who you protect are the first ones to turn their backs on you"

– Autumn Kohler
Was the freedom struggle free from internal conspiracies? The answer will be NO. Our brave freedom fighters not only had to fight from the external power over their nation but they had to fight from internal conspiracies too. Many instances are there when own people of the leaders for whom they were ready to sacrifice their whole life betrayed them. The native Chief U Tirot Sing Syiemlieh born in 1805 in the Khasi Hills of Meghalaya led Khasis in the Anglo Khasi war of 1829-1833. After securing the Brahmaputra Valley and Surma Valley (in Assam and partly in Bangladesh), the British sought permission from Tirot to construct a road cutting through the hills inhabited by the Khasis. In return, Tirot was promised fair terms of trade and control over duars (alluvial flood plains of Assam). But the British reneged on their promise and Tirot attacked the British on 4 April 1829 which led to 4 years of guerilla warfare as the Britishers retaliated with modern firearms.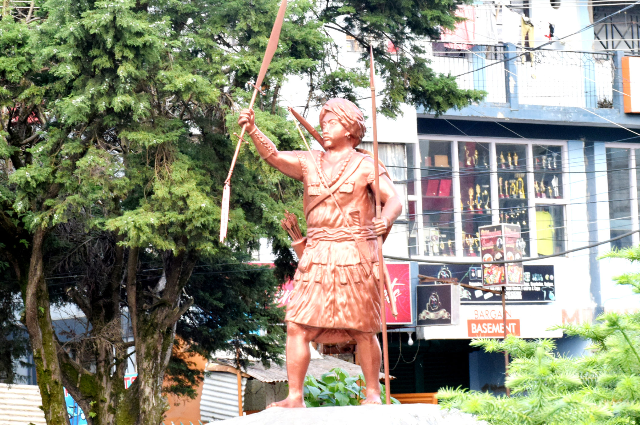 In 1833, Tirot Sing was hiding in the hills after sustaining a bullet injury, he was betrayed by one of his men, and the British arrested him. He was deported to Dhaka where he died in captivity in 1835. Another such story is of U Kiang Nangbah, a freedom fighter from Meghalaya. When house tax was imposed on tribes inhabiting the Jaintia Hills in 1860, the anti-British sentiment of the tribes reached its peak and they joined forces under the leadership of Nangbah. His forces attacked a police station and set all the weapons on fire. The British launched a full-scale military operation against Nangbah and his men when a series of guerilla attacks paralyzed the colonial administration. In December 1862, one of his men tipped off the army and they captured Nangbah, did a mock trial, and hanged him three days later. The freedom struggle was not just against the Britishers, sometimes or the other it was also against those for whom it started.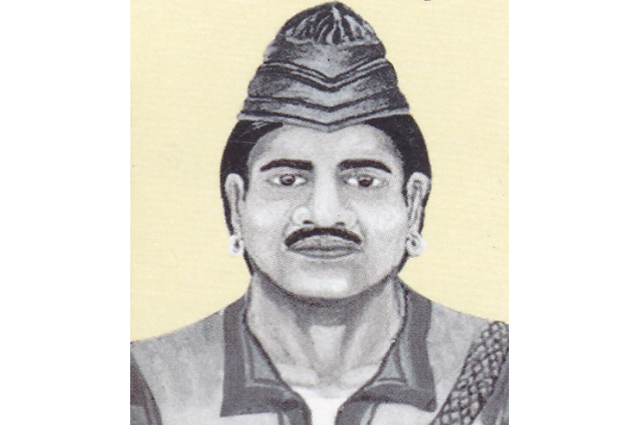 One side was these people who weakened and let down the struggle and on the other side were some bravest sons of god who hugged to their death but did not surrender to the oppression. When a Manipuri British Army Officer asked the most revered figure of Anglo Manipur War of 1981 Paona Brajabashi to switch sides and join the British army when Paona valiantly led his soldiers in one of the fiercest battles in Indian history on 23 April 1891, Paona said that death was more welcome to him than treason and took off the cloth wrapped around his headgear and asked the British officer to behead him.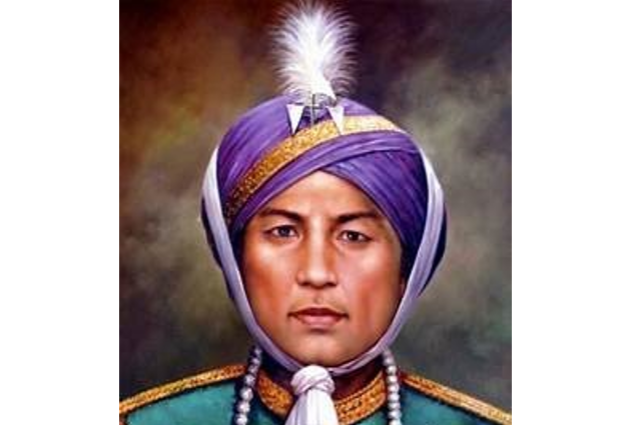 Some freedom fighters were loved and respected so immensely by people that they were given affectionate names. Gopinath Bardoloi was one such personality born in 1890 and was a strong believer and follower of Mahatma Gandhi Ji. In 1947 when the Mountbatten plan was introduced he battled leaders of the Muslim league to ensure Assam remains in India. He then became the first chief minister of undivided Assam and played a central role in the rehabilitation of millions of refugees who had escaped bitter communal violence in the newly created East Pakistan. Soon he was given the honorific title of 'Lokpriya'.

Trilochan Pokhrel was the first Sikkimese freedom fighter and was widely known as 'Gandhi Pokhrel' as he was greatly influenced by Gandhi's movements based on fundamental principles of truth and non-violence. He stayed with Mahatma Gandhi at Sabarmati Ashram in Gujarat and the Sarvodaya Ashram in Bihar and helped him in his daily affairs. Like Gandhi, he wore a piece of cotton dhoti and a pair of Khadar(wooden Indian slippers). He used to greet elders with 'Bande Matram' so he also came to be known as 'Bande Pokhrel'. He used to encourage to establish Khadi and village industries so that the poor people could get benefitted.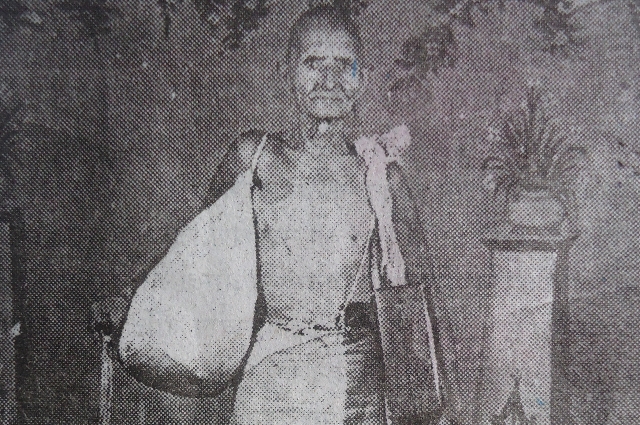 It is now clear that we come to be known by our deeds. One more personality proved this fact significantly that people at that time used to link heroism to the freedom fighters that fought till their last breath for this nation. Moje Ribba of Daring village did cane business with traders across the Brahmaputra before joining the freedom struggle. He joined the Indian national congress in Dibrugarh when he heard about the freedom struggle. He was affectionately called Aboh Nyiji that is the 'old father of all' and was also awarded Tamra Patra by Indira Gandhi.

There are still other personalities who fought against the British forces and led the road to free India but they are not remembered as much as some are. This is because they remain unfolded in the pages of the vast history of our country. Many people who fought and martyred for the nation somehow got lost in the seven decades of our independence but we can still pay our tribute to every person who in one way or the other contributed to our freedom struggle.
. . .