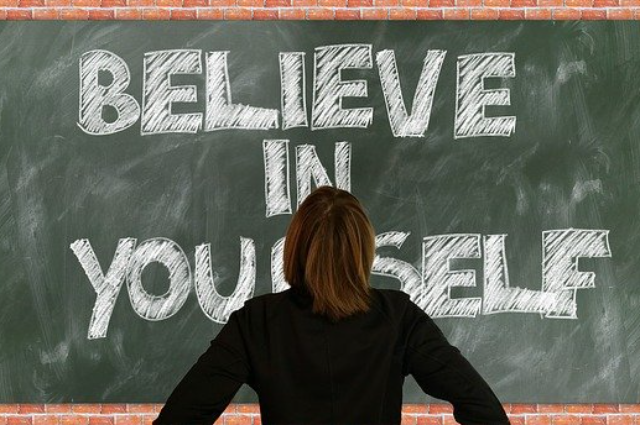 Negotiation is that element of society which forces you to believe something that never existed!

Living in the outskirts, near a brothel with the majority of my friends who wanted to travel the big city to shine bright but the dawn didn't knock on their door, which landed on a path where darkness rules with legs stretched and tied hands! Where a 13-year-old gets raped due to her physical appearance and a 2-month-old for a gender, dreaming into the world of spark and shine was a myth!
Was 19, when wearing a saree and keeping long hair was permitted till then it was a military cut and jeans with the full-length shirt! Due to the texture of the skin, was asked to wear a black powder on my face and arms, a powder made by castor oil till 19 and there was this dream alarming like the showers of rain making their way bashing the darkness aside!
19th August 2017, visited this place outside our locality to find a piece of paper with an event organised in the big city. Like the waves of the ocean or the shower of rain, expressed the desire with family and friends. Expected an emotional mix but prostitute and way to the brothel were all that served for dinner that day!
Wept in the corner for 3 hours that night and slept outside the house as a punishment the whole night. The next morning was moved to a maternal uncle's place to marry his relative 14 years elder but life had some events wrapped in a box of broken eggs but with melting dark chocolate!
The guy denied the marriage demanding education as the sole criteria for marriage. Uncle thought of him as a fool but views were not the same on this side! He offered a chair to sit in and asked the reason for marriage. Took a while, maybe 20 mins of silence but the comfort increased a level up sharing the blindfolded dream of becoming a model!
The smile on his face was the first time in my life, I encountered happiness. This was the moment which was a box of chocolate with chocolates with no expiry, won't term it as love but a moment that yes I do exist, there are people who value women and their being, and this guy is a representation of it!
A week later he shared with my uncle his desire to make me a model and offered fees for a course to learn to model as it was not just a hullah hull from one end to other! Couldn't believe this was happening, was really happening and this new garden of blooming was indeed bliss to watch!
3 years later, passing hurdles from learning to attempt to failing to rise finally got a chance to participate in the nation's most promising youth held in, guess where the big city! Arrived at the location and it was this one minute of mine walking from one end of the stage to other, where all the big eyes of the big city would watching me, and here was I standing at this end with lights dim waiting for my name to be announced, with my eyes towards entering the new world like those heavenly rains boosted with sparkles & shines of joyous and a charming smile taking that one walk, I desired for long, evident now!
. . .