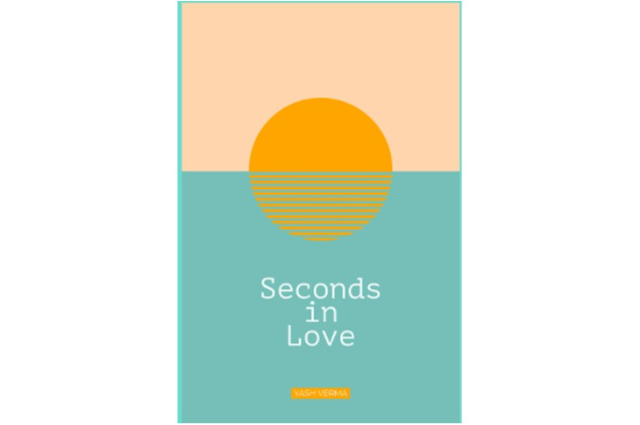 'It's a beautiful sunny day, Juno. Isn't it?'

Mr. D'souza spoke lovingly with a warm and suppressed voice, sitting with his daughter in the extended garden, as they collectively went through the leftovers of the marriage album. These were precious memories in the making which will stay close to June's heart, always.
She holds great admiration for the love between her parents, and how gracefully they have come a long way, still intact.
"Shall I make you both a cup of tea?", Mrs. D'souza shouts in a whisper with a heavy heart, from the window inside, as she stuffs the toothbrush into the bag.
June leaves early tomorrow morning.
She is moving to Mumbai to start with her graduation where a whole new world of opportunities, love, success and maybe more, awaits.
She owes so much to this place, Diveagar, the only beachside village in Maharashtra, mostly populated with Christian minorities now.
It will always possess the vibrant memories of June's childhood. As a little one, she would always get amused by the clear skies reaching infinity, and wished to travel to the moon one day.
Though, that thought vanished as quickly as her teenage.
Also, her most favorite spot by the sea where she would stare into the eyes of it for hours as if she was watching her whole future pass by. When her dearest grandma had passed away, everyone searched for June in the village, and she was here for hours crying and just gazing at the sea, as if it was consoling her.
Now there she was, standing at the same place, only to wave a goodbye until the next time.
The D'souzas lived life with no regrets. When young, Charlie was an exuberant creature. He was willing to live life at its extremities; he loved adventure. However, things changed for him after he was arrested for getting into an ugly fight only to protect a friend. He grew sincerely and came close to life, so much that he decided to be a priest, of all. Also, the D'souzas had a family floral business that kept expanding as the village settled in, and that's how he met Alice. Love at first sight, kind of a thing. Alice was quite mature even back then, unlike others of her age.
Years passed by impeccably and soon they had June. Charlie was well respected around the village and practiced at the community church. The floral business kept growing and they finally shifted to this mansion of a place, with a huge garden and a separate nursery. Life had been all sorts of gracious to them and now, they knew it was June's turn to spread her wings. June was always inspired by her mother, a self-dependent lady who moved out of a poor childhood and helped her family escape to Diveagar. Alice studied, worked, earned, saved and invested all at the same time for the prosperity of her family. She never wanted to be just a housewife, so after marriage she took over the floral business and was the sole reason it flourished. June was her mother's daughter and all the traits were quite identical.
She looked fairly beautiful. Decently tall, her greyish eyes paired with mesmerizing eyelashes, long black curled hair waving up to her back, a perfect nose and spirits mounted at Everest, as smart as a twenty-year-old could be.
After moving to college, June had become very determined. She was earnest as well as appreciative of life, for what she had been blessed with and keen to accomplish more. Also, now, she was living a life she wished for.
It was the last semester when she made up her mind to take part in campus recruitment and try working before going for higher studies.
Little did she know of the forthcoming.
As a business graduate, she chose a consulting multinational.
Before joining the office, she got some time on her hands and visited home after exams. It was as rejuvenating as always. She packed her bag as usual, with necessities and a lot of blessings and was ready to take on the world, again.
June rented an apartment in Bandra when she returned. It was a sufficient single studio with a spacious drawing room and a joint balcony. A lot of books to read, a television and plants. She loved it there. She only got done with moving all the essentials from her college hostel to the apartment, thanks to her helper sent by dear dad. A lot of shopping, and she got over with it just before joining.
When someone leaves your hand in the middle of the road for you to cross it by yourself, there hits a strange sense of realization at that exact moment.
Unlike the hostel, June was supposed to be all by her own here and for the first time, she felt loneliness getting the better of her. In a space full of people, still alienated. So, she would leave the television on throughout the night. Not for long though, as it was weekend and she was supposed to join the office Monday onwards.
Her preparations began a night early: clothes? Ready. Everything steam-pressed, well-brushed spotless tie and black pumps, shiny as stars.
She clearly stood out from all her colleagues on the very first day, a look so clean and tidy, it would win her an Oscar for best-dressed, if there was any. She found much interest in work which helped her start on a high note and carried on leaving loneliness and pessimism behind, just after that single weekend. Well, this is precisely how dauntless she was.
An introvert all her life, optimistic and visionary, she always wanted to be self-made, break down the privileges of family and move away to create her destiny.
She had been living this life for over four months now.
There were some friendly colleagues in the office, too.
It was a normal humid day; a lot of work and she was in a hurry to get it out of her way by the weekend. Also, she was supposed to put up this presentation she had been working on to a different process in the company, by Friday.
Toiling through the week, putting her body and soul and she got over with everything that came her way, besides the presentation.
It was Friday; and showtime. She was underprepared but anyhow, it ended up being decent enough as she made the most of what could be. Even a few claps for her as everyone was stepping out yet she was disappointed, it was evident from the look on her face.
"You did fairly well, mam" a modulated voice, abruptly intervened her self-pity.
She stopped staring at the floor and looked up, and there he stood, a young, tall and lively soul. It was Dheer.
That's how they met.
"I'm sorry, do I know you?"
"Almost close to a no, but I've seen you with Hridhay, he's in your team, right? He was my senior in college!" he said while walking towards her.
"Yes, we work on the same team. I don't think I noticed you at the meeting. Hi, I'm June, Associate Consultant, T7." she smiled, as she gave her formal introduction to him.
"Hello, associate consultant, I'm Dheer. Just entered here for the next meeting and was not part of yours, unfortunately. Actually, I heard everything while I was waiting out. You speak well" as they shook hands with a charm.
"Thank you very much, I believe it could have been way better only if I had time to prepare for it. Okay, I have to get back to work now. Come by, maybe sometime if you're there for Hridhay" she peeked at her wristwatch and quickly walked to the door posturing a handwave, hesitatingly. A bit of discontent from the meeting and a whole lot of emotions walked out with her. Emotions that she never acquainted with; she had never felt.
As a child back then, always in denial, she never believed her mother fell in love with Charlie, her father, just at the first sight. "It's what you think in your head now, mumma. It's your misconception!" she used to say and put the poor mother in self-doubt.
Yet, she was ready to believe it now.
June returned to her cubicle and sat wondering, completely dazed and put her head down to the table and caught her breath.
Ambitions...at rest, Insights...on hold, Aspirations...uncertain and Intentions...clear.
She had fallen in love, at the very first sight.
Dheer was based out of Punjab, and his parents Mr. and Mrs. Ahuja still reside there. They have a manufacturing unit for electricals which has been their family business from generations, and it was Dheer's turn to take it forward, even against his will.
To his fortune, he got to instill a pact between the two parties - him and his parents, regarding his joining the business, which got everyone's approval - he wanted to complete his studies outside his hometown and come back to join only once he feels ready for it. Mr. Ahuja had grant him 5 years. He then moved to Mumbai for his graduation and after completion, planned to work for the others, so he joined 'Consilier', which had its share of popularity among the youth as a career starter. Understandably, June joined here for the very reason.
Dheer was a junior to Hridhay. He got to the second year when Hridhay was about to complete college. They met rarely and it had already been two years since. He never even approached him in office after he joined, but it was about to change.
This part of the premises was new to him, every face seemed unknown, it was as if he had entered an undisclosed territory. He took a glimpse of all the faces that his eyes could catch sight of, but he was looking for someone specific and it was not Hridhay. The feeling was mutual. Dheer had always wanted a companion but he never felt so strong for anyone only until now.
He saw Hridhay and immediately hurried to his cubicle. For once, Hridhay seemed puzzled but out of surprise, shouted cheerfully, "What are you doing here?!" and they hugged.
Everyone around them was quite annoyed and whispered to keep low, except her, she took notice of him and her heart beamed with pleasure.
It started with just small walks back home, as they both stayed close to the office and it didn't take much time for them to understand each other. It was as if they were tuned already even before they had met. Dheer proposed to her soon on a walk back home and the happy tears out her eyes manifested the love between them. June was in love with Dheer and herself.
Love is so constructive that it makes you look inside yourself to appreciate and adore the person you are.
The D'souzas were joyful to see their daughter immensely happy with someone and most importantly, they liked Dheer.
It was quite complex with the Ahuja's though. They were too shallow and still believed in inter-caste. It was a constant upset for Dheer. Even then, he was hopeful. He had the time and he assumed he would sway them to like her but he was boiling the ocean. His parents never came on board. After a month, they relocated together to a better place. Life was turning out to be astonishing for the both, love was unblemished.
"All feels complete now, but you know what's the only thing I'd ask for?"
"What?" June replied, looking into his eyes with affection, stepping close to him and wrapping her hands around his neck.
"I'd ask for you, in every life." and gently kissed her on the forehead.
On a windy cozy night, over a cup of coffee sitting at the balcony, Dheer suddenly stood up and got on his knees, he proposed to her for marriage. June was pleasantly startled and accepted in a heartbeat.
Time passed in a flash.
Dheer and June both flew to his home, met his parents to talk, to convince them but they were skeptical. They never comprehended. Dheer being frustrated called it a day. He was disheartened and broken, but he was determined to not let go of June. So, they decided to get married at June's home back in Diveagar and not make it a public affair.
The D'souzas were delighted, and the home looked like a huge beautiful bouquet.
His dark black bulky hair, not too long, sharp eyes, long nose, and charming personality, well suited the black tuxedo and Her Highness, magnificent, in her mother's gown.
They got married on Valentine's Day. It was surreal.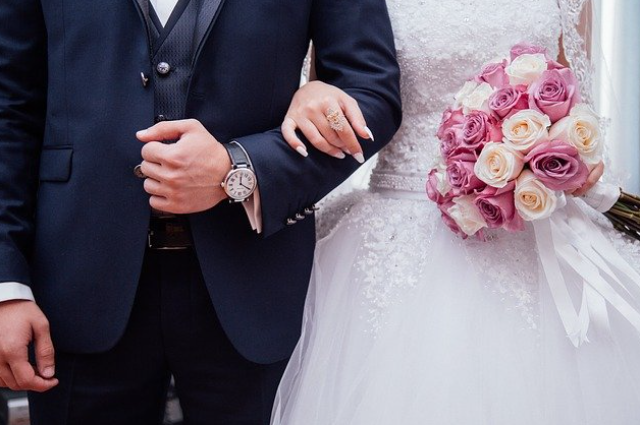 After returning to Mumbai, they hosted a small get together for colleagues and a few friends. All were thrilled and showered them with good wishes. They were young, June was twenty-three and Dheer was twenty-five. Life seemed like a blank canvas they wished to paint with colors of love.

It was in the month of June that she was expecting, four months after their marriage, they jumped with happiness all over the place, it was dreamlike.
And also, probably the only thing that brought a slight smile on the faces of the Ahujas ever since Dheer went away. After all, they were going to be grandparents, and would not mind that at all.
"Beta! I have a lot of love left in me, I'm sorry I couldn't pass that to you but I'm sure to not let that happen to my grandchild" Mr. Ahuja spoke on the phone emotionally in regret.
It was mid-December, roughly a month to go as predicted by doctors. June stayed at home and Dheer went to work on weekdays while she was amid the ups and downs of gestation. For a moment, she would find happiness in the worst of situations and despair in even the finest hours.
Early January, and they were advised to be sternly mindful, as she was ready to bring forth a new life.
It was time now. Both held hands tightly and saw her for the very first moment. It was eternal joy, something words won't express.
She was named 'Ella', signifying 'light'.
Moments later, Dheer had gone to the medical shop to get some supplies.
When he came back to June in the hospital room, he was choking with tears flowing through his eyes. His knees bumped straight to the floor, his hands scratching his hair in disbelief, shivers down his body and he sat helplessly on the floor looking at June with nothing but sorrow. A look of trauma as she saw him from the bed, wet eyes and slowly gathered her voice back together to whisper, "What is it?".
"Paa just passed away".
Mr. Ahuja suffered a heart failure which he couldn't survive. With a charm it all started, time blinked and tore it all apart. A mess of love, anger, pain, guilt and sentiments left behind.
Dheer had to leave, he decided that he'll move back, he was helpless, it was inevitable. He had to take care of his mother and the family business. He couldn't interfere with this. He couldn't have a say, so he pulled out his emotions and threw them far, far away.
On the other hand, June was stubborn.
She didn't want to give up everything for which she had worked so hard. Nothing but mere lost souls.
They separated in a month.
It was amicably settled after a long argument. He did not even visit home. They met in the old cafe as they used to, this time, just on the opposite sides of the table also love was no part of their conversation.
June got custody of Ella.
Dheer reluctantly had to take responsibility, to make things better for his mother and had a lot on his plate.
Mr. D'souza turned to his old family help, Anupa Aunty to go and take care of June and Ella.
They had the world in their hands but it all slipped away, through those heart lines.
9 years have passed, since.
A long day at work and she returns home, only with a little tiredness. It's almost six in the evening and she's relaxed, with the weekend to follow.
June now has a sea-facing home in Worli. For interiors, some indoor planters give the house a very charming vibe also marking her inherited love for flowers and there is an off-white leather sofa just opposite to the television entertainment unit; Dining table to the left in the very spacious drawing room, front to the entrance door. It's an adequately large two-bedroom apartment, especially only for them.
June pushes open the door with her keys.
"I have been thinking about you the whole day, and I missed you!" she yells to Ella while entering and walks to the shoe rack taking off her shoes.
"I'll be okay, Naanu. I love you." Ella hangs the phone in broken voice and passes a warm smile to June.
Ella is weeping, sitting on the sofa.
"What happened, Ellu?" June rushes to her in worry tossing the shoes on the floor. "Nothing's the matter, mumma. How was your day?" she asks with a fake smile, trying to dodge the concern.
"Well, you know it's never a good day if I get to see even a single teardrop in my princess's eyes!" June shrugs with a grin, wiping the tears off Ella's eyes.
"I understand, Maa. I just got a bit emotional watching this movie and I started thinking of dad."
"Ella, you know when your father left me just after your birth, what kept me going in those times?"
"Water?!" enters Anupa aunty, the most adorable and fun lady of the house, always making them laugh with her witty jokes.
She stays with June and Ella now. She is too kind and caring, and treats Ella as her granddaughter. They both make a cool pair, a nine-year-old and a fifty-year-old, absolute match made in heaven!
"Namaste, Aunty. Done with the work?" June greets her with twinkling eyes and hugs Ella with warmth.
"Beta, I think Ella wants to raise a point here. You are well settled now, still in your early thirties, growing as always, this may be the perfect time for you to see someone and let bygones be bygones" Anupa aunty teases her and walks towards June to serve her a glass of water.
"Yay!" Ella shouts with joy in a rousing manner.
"Ella, you know I don't keep anything from you. The past has been so troublesome, and I try my best to never let you down so you never miss your dad. Does Anupa aunty not love you enough? Is she the culprit here?" June raises her voice in a dramatic humorous tone and keeps the glass on the table.
"Deva re deva! You will never change, right?!" says Anupa aunty with a facepalm.
"No, Mumma. Even though she could try a bit harder, that's not my concern here," Ella notoriously replies with a wink and they are all smiles.
"Well more than my needs, I think you need someone to accompany you." Ella gazes at June with an innocent face.
"My cute little angel, look at you acting like my 60-year-old mummy, Oh, I do not miss her now. I know you care about me a lot, baby, but Mumma feels good with you guys. You are my world, what means the most to me is I put a smile on this face every day." June lovingly looks into her eyes and kisses her on the forehead, passing a smile to aunty and she looks back with a nod of approval.
"And your world says that you may need someone!" Ella cheers her mother and then shouts - "Okay, I want to go to the washroom, now."
"Aunty will take you to the washroom and I'll go change now because I hate these!!" June yells and walks to her room removing the tie in playful annoyance on the way.
Anupa aunty smiles and brings Ella her wheelchair.
"Let me make you sit," Aunty tells Ella as she lifts her from the sofa to the wheelchair and they both move towards the washroom.
Ella was diagnosed with rickets when she was two, a rare illness due to the deficiency of Vitamins, which makes her legs non-functional, but surely it does not have any effect on how buoyant and high-spirited she is.
June goes through her phone while sitting on the bed after changing in her room. She stares at the messages from her mother for a proposal to see a guy who lives in Mumbai.
With all the thoughts still afresh, she replies "Okay! I will." and dumps her face into the pillow with a rainbow of emotions.
June often goes out to the beach and stares at the water under a clear sky, it reminisces her childhood memories, a little smile, and some tears, though it's not as calm as it used to be. They do miss each other, although time has played its part.
What they wished would last forever is now just a flashback of seconds.
. . .