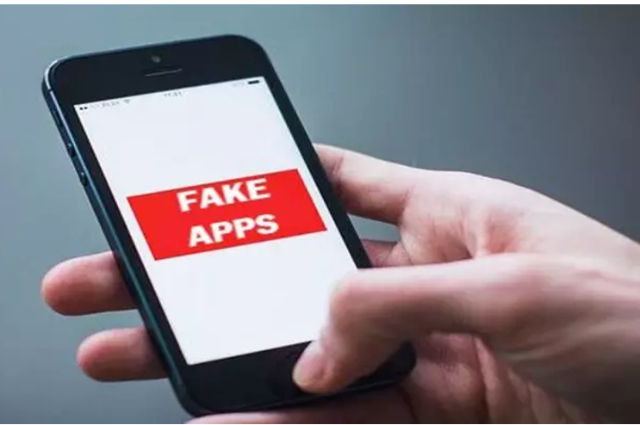 (Note: The names and numbers in this article are for awareness purposes only.)
The Reserve Bank of India (RBI) has said it has received a number of complaints about fraud and intimidation by creditors. Of the total 1,100 credit processors, 600 are operating illegally, according to a report by the Reserve Bank of India. Recently, a young debtor named Ragav described the anarchy of the gang. When he was looking for something on his smartphone, an ad of a credit processor came up. 'Clicked' without knowing it. Then he started watching 'whats up' regardless. A week later, a Hindi-speaking man spoke in an authoritative manner, saying, "You must repay our loan of Rs. 7,000 immediately." "I did not borrow," Ragav replied. ' your bank account. On May 13 Rs. 3,500 has been lent to you by our loan processor, "said the loan processor.
Ragav was shocked when he checked his bank account. On that date, Rs. 3,500, had come to Ragav from that loan processor. He did not notice it. Speaking again, the loan executive said, 'Immediately you must repay Rs 7,000. Failure to do so will have dire consequences.' Ragav replied 'You have credited Rs. 3,500 without me asking you. I will only return that money. ' There have been 100 threats over the next three days from those loan executives. On social media accounts, including Ragav's Facebook page, the worst slogans were posted, "Ragav is a fraud." Ragav and his wife photos were "morphed" and turned it into a nude photo, which was sent to Ragav's friends, family members by the credit agents.
"Are you crazy?" Ragav went into depression and thought of committing suicide after he was questioned by friends and family members. Then he lodged a complaint at a nearby police station. The police official explained that friends and relatives would understand and support him if he posted the full details of the incident on his social media pages. Ragav was also instructed to file a complaint with the police's cybercrime unit with evidence including the threatening 'audio' of the fraudulent gang.
A woman had come to the police commissioner's office with a similar complaint. She received a text message on WhatsApp asking her to repay the loan with interest and to download the loan processor for more details. The woman never took out such a loan. If she downloads that processor, it will show her as a borrower without getting a loan amount. And her personal details will be stolen. Therefore she was advised not to download the processor and was advised to keep the text message and lodge a complaint with the Cyber Crime Unit.
Threatening text messages are now being sent to WhatsApp from unauthorized creditors under the names 'fast credit', 'quick cash', and 'small loan'. If you get a text message like this, take a screenshot of it. If they threaten, record the threatening audio and post it on your social media pages to warn. If this happens again, file a complaint online or at the nearest police station and send the complaint details instead to the sender as a reply to that SMS. If the harassment continues after that, the police's cyber crime unit will help you to take appropriate action against the loan processor company.
. . .