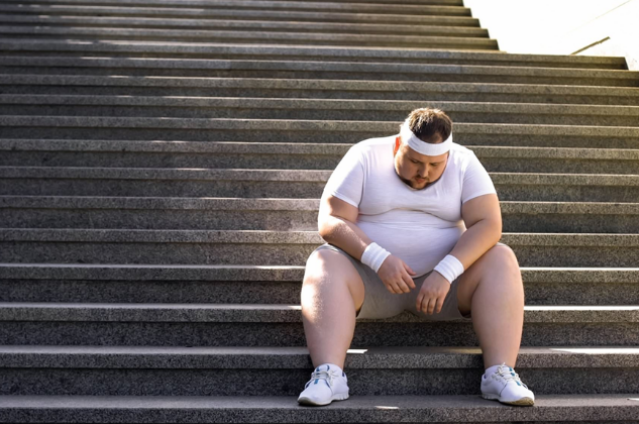 Chetnaraj, an actress from Karnataka and a YouTube celebrity, has died after undergoing liposuction. The death of 22-year-old Chetna as a result of activities that motivated her to look skinny has intensified the debate over the growing craze for weight loss surgeries, such as Size Zero or Six pack, and the stress faced by obese people.

Chetna's parents have blamed the negligence of the medical center that operated on her for her death. Chetna died of a heart attack during surgery. In general, data show that very rare people who have undergone such fat removal / weight loss surgery have serious side effects up to death. Aarti Agarwal, who has acted in some Tamil films, died of a heart attack in 2015 in the United States at the age of 31.
Six weeks before she died, she underwent fat removal surgery. Some people also suffer from long-term health problems due to such surgeries. At the same time, advances in modern medical treatment have led to a gradual reduction in the pre-existing side effects of these surgeries.
However, there is not enough awareness about selecting quality, reliable doctors and medical centers for these surgeries. Those in the visual media, including movies, are trapped by the wrong people because of the urgency of wanting to lose weight immediately. The less privileged fall victim to substandard treatment available at affordable rates.
This surgery is not optimal for everyone who is obese. Not necessary. The 'body mass index' is a measure used to calculate how much a person can weigh in relation to their height. The person will be recommended for weight loss surgery only if the body weight index is 32.5 or higher for those with ailments including sugar and blood pressure and 37.5 or higher for others.
Doctors will also recommend this surgery to prevent them from succumbing to chronic health problems and premature death due to obesity. Efforts to lose weight through diet and exercise should only be resorted to as a surgical way to lose weight if they fail completely.
Weight loss surgery is not only for those who suffer from weight gain but also for those who want to get rid of the psychological problems caused by social stress and are compelled to look 'beautiful' for professional reasons. Many of these people expect an immediate solution. Or are under pressure to do so.
To this, it is important that our social mindset, which sees obesity as degrading and ridiculous, is further strengthened and intensified. The jokes about being obese have been around for a long time in our society. But the criteria for what is obese and what is ridiculous body weight is constantly changing. In the past, being belly-shaped was only seen as ridiculous. But being a little fleshy in recent times is enough to label someone as a 'bomb'.
There is also an undeniable role for this growth in international weight-related big business growth. From the 1990s onwards movie heroes and heroines began to pay more attention to their body weight. Some actors and actresses were severely criticized for being plump. It was widely imposed by the visual media after the millennium that men should have a six pack and women should have a size zero physique. Some of the film actors and actresses contributed to this trending. The mentality that being skinny is only beautiful at one point has become an unwritten rule not only in the media but also in the general community.
The contemptuous view of overweight spread to the general public. After a long day, see a friend or relative and ask, "What ... did you get fat?" It has become ubiquitous to ask that. Many did not hesitate to comment on their body weight, even to first-time visitors. Many listeners do not think that criticizing one's body weight in the presence of many people can cause pain to the person involved.
The mentality that being obese is sinful enough to think that there is no need to think like that is spreading. Women, especially those in the visual media industry, face this pressure many times over. When an actress uploads a photo of herself on social media, one can see harsh reactions ranging from saying 'plump' to 'fleshy' to teasing and insulting for it. Due to this, it is possible to see that some of the actresses who have the appearance of being of regular weight in recent times have become very skinny. Even after being so skinny, one has to face criticism like 'being sick'.
On the other hand, the concern about keeping the body fit has multiplied. Gymnasiums have multiplied. Men and women of all ages go to the gym. The desire to keep the body fit and the efforts to do so are to be welcomed. But there is no denying that the over-indulgence in the bodybuilding system and the resulting stress, and the business associated with it.
In the drive to get fit bodybuilding fast, without adequate training, they do strenuous exercise and cause long term problems to the body. Everyone should realize that such pressures are unnecessary. Weight loss will be followed by fatigue and constant tiredness. We need to realize that being healthy is more important than being physically fit.
It is an undeniable medical fact that being obese is bad for your health. Therefore, it is essential to keep body weight under control. But seeking immediate solutions can lead to unnecessary risks. Obese people should focus on losing weight and gaining health with proper medical advice and guidance. We need to develop a mindset that transcends teasing and stress.
. . .
(Note: The numbers mentioned in this article under Body Mass Index, are for indicative purposes only. Being obese is not a sin. If you are still want to reduce your body weight, consult your doctor to reduce your body weight.)