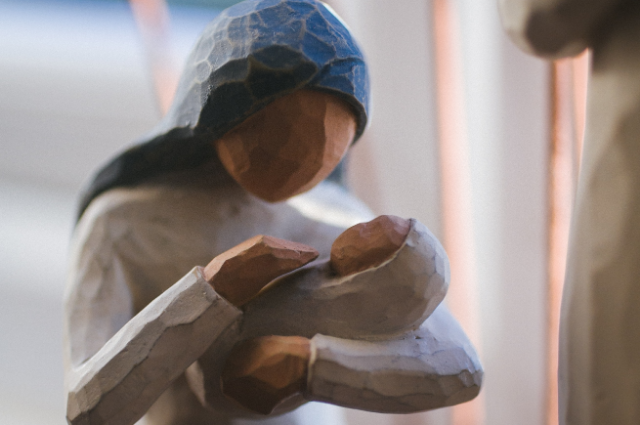 The Only Unconditional Love In The World... Once A Great Person Told, 'Mother Can Fill Emptiness Of Anyone But No One Can Fill The Emptiness Of A Mother'...

Except for all these twinkling moments of my life, the utmost reason for what I feel blessed and grateful towards 'Allah' is for providing me with such a great and Virtuous 'Ammi' and 'Abbu' (Mom & Dad). If I try to write their favors on me, that's not possible at all to put it on a piece of paper. My mother is a very soft-hearted and generous lady, but wore a Mask of being a very strict personality In my early days. Why am I saying this?
Many times, Whenever I was accused of a repeated mistake Ammi punished me but after a while, she also starts to cry along with me. Let me tell you about an incident.
Wandering the whole day outside the home with an empty stomach was very common for me after coming from the school and being scolded every day was as usual but one day after throwing my bag I ran out hurriedly on a call of my 'chutku' friend, that day I got so lost in playing that I didn't care about anything else. While playing, I forgot that the "sun returned to his home, I should also return". Now I was critically tired and took my steps toward home after saying goodbye to my friends with a smiling face, unaware of the time. When I sneaked into the home and saw the time on the wall clock, I got scared, it was 9 p.m.
Slowly I entered the room hiding behind the walls and quickly sat down on the bed and started wondering what to say in front of 'Ammi' as a clarification. While I thought about something I saw that mom was coming towards me with a thick stick in her hand, I was about to run away, but she grabbed me tightly and asked angrily "where were you?", "playing outside"- I replied, stammering.
"I don't stop you from playing, But it does not mean that you should break ties with your food, studies, and home - she said, By the time I reply something it started raining sticks on me. I was crying loudly, and my mom was repeatedly making me repent of not doing this again.
After beating the anger of my mother subsided, She quietly went to the bed and started to shed tears with no sound. I too was lying on the floor and crying softly, enjoying the taste of salty water falling from my eyes.
After some time when the atmosphere lightened up a bit, mom woke up from the bed, slowly came up to me, and lifted me off the floor. She caressed me, asking "where is it hurting?", At that time I could see tears of regret in her eyes, "here on the Hand knee"- I gestured. She quickly took me in her arms and said, "why do you do this?", I stood silently and did not say anything.
Likewise, she took me with her to the tap and washed away my tears, and said politely, "Go and sit, I am bringing food, You haven't eaten since noon. I sat quietly at my place. She fed me with her hands, staring at me with a poor face. After having my dinner, I went to the bed because I was already tired enough. I just closed my eyes then I saw that mom came near me and asked kindly, "where is it hurting Babu?". She brought a painkiller oil with her and put it gently wherever I indicated. I didn't know when I went into a deep sleep, Watching such a glimpse of endearment. I have thousands of tales for her to define her as a great mother and a great personality.
To Be Continued.....
. . .