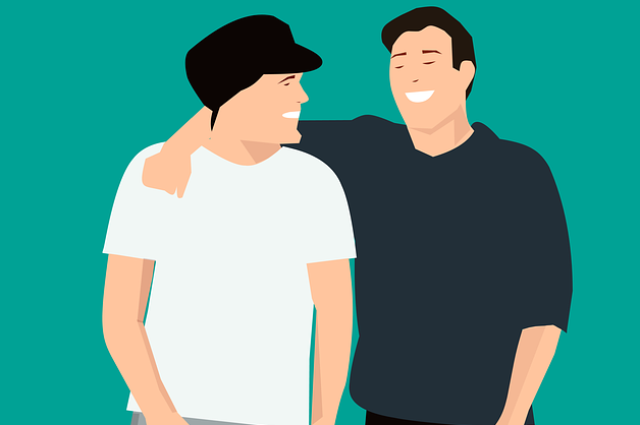 "Hey hi, congrats bro. Great job!" Kunal greets his colleague, Sadiq on a phone call.

"Thanks dude," Sadiq replies.
"Sadiq, first let me know what is your choice; IIM Ahmedabad right?"
"No Kunal. I opted IIM Bangalore."
"Okay… then, you will be back to Bangalore very soon. When are you inviting us for the party?"
"My dad has arranged Daavat for all our relatives and family friends today. After getting back there I will plan our party."
"That's great. You enjoy then. Bye."
"Bye." Sadiq hangs up his phone.
Noor, his younger sister gets into his room with a bowl of kheer in her hands.
"Bhayya, I don't think dad will be giving such a big daavat even for my marriage. Full to hungama in home since morning."
"You stupid. Your marriage is his dream not just a party."
"Fine baba, leave it. Would you like to taste this kheer? I am the first one to have your party here." She extends her spoon towards him.
"No… No… why because my happiness is still incomplete. I haven't shared this news with my best friend."
"Ho… is that Khushi? Seems you are not in touch with her for the past 6 months."
"Yaa… I am trying to speak to her since morning. But her phone is busy."
"Anyways, hats off to your friendship bro. You both met accidentally. And then same college, same job, same company, same city and–"
"And entirely opposite thoughts." Sadiq interferes.
"But still, you both have such a deep understanding."
"Why don't we? 6 years of friendship."
"Then what are you waiting for? Speak to her. Call her again."
"I do. But I need some space."
"Okay, I am leaving. Don't take much time." Noor gets out of his room. And then he calls Khushi.
"Hello." This time she receives the call.
"Hello!"
"Who the hell are you man? Why are you calling me again and again?" She gives a harsh response.
"My cloths need to be washed, I called you to know if you are free enough to get that job done." He uses his sarcasm to please her as he usually does.
"Why did you call?" She questions firmly.
"Is that such a bad joke? Still angry?"
"I am little busy, will catch up some other time."
"Hey, there is a big party in my house. dad, mom, Noor all are so… so… happy. But my happiness is incomplete without you, yaar. Please don't hang up."
"Party? But why?"
"Don't you know? Finally… finally, I got selected for IIM Bangalore."
"Oh! that's a great news. Go and enjoy your party then."
"Arey! Don't you like to say congrats? At least." He asks. But silence occupies between them for a while. And then,
"I would like to be in the list of those people who wish you 'all the best' before your entrance exam, but not just in the list of those people who say 'congrats' after your success." She expresses her opinion.
"I am extremely sorry yaar for not staying in touch with you. For these 6 months I was engaged in my preparation. You know about my degree of involvement right! All this happiness and success is the result of 6 months hard work."
"At what cost Sadiq? Within these 6 months there is no even a single call, single message. You suddenly resigned your job and left. You said that your father is worried about Noor's marriage issue and stayed in touch for a week and you disappeared all at a sudden. What shall I assume?" She bursts.
"Khushi, who else can understand me better than you? Situations forced me to take tough decisions. I need to be harsh with myself to stay committed to it."
"Situations might have forced you at that moment, when you made that decision. Are those situations all the same in these 6 months, Sadiq?"
"I don't have any idea on–"
"Sadiq you said that your happiness is incomplete without me, right? Then listen, four months back my dad was met with an accident. He was under bed rest for 2 months. At that time when I need your support at most, you are unavailable. When I need your presence beside me very badly you are too away to pick a call. You are asking me to share your happiness now. But where were you when I would like to share my pain with you and what were you doing when I was waiting for you to add courage to my lifeless eyes?"
"I am so sorry Khushi. I don't know—" He merely gets tears in his eyes.
"Sadiq, there is nothing called your fault or my fault. Time changes everything. Who the hell are we to blame the fate decided by time? I am just trying to make you understand that things are not same as before."
"Khushi, stop there. No one can replace you in my life no matter whether it is now or years later. Do you know? I had a choice for Ahmedabad, but I opted Bangalore for you. Just for you."
"Sadiq, I had been transferred to Kerala 3 months back for dad's further treatment. Along with my family. Sorry."
"Khushi…" His voice has been choked as he is unable to decide what he has achieved and what he has lost.
"It's a great moment for you and your family Sadiq. They need you now. I will definitely call you back; if possible. Bye." She says and hangs up with wet cheeks.

__________
The same day evening,
"Dad, did you have your medicines?" Khushi asks her father around 9 pm in his bedroom.
"Hmm." Her dad replies.
"Dad, I got a call from Sadiq." She says taking her seat beside him.
"Hmm."
"All these days he is busy with his CAT preparation. He got a seat in IIM Bangalore."
"Hmm."
"He said that he had an option for IIM Ahmedabad, but he had selected Bangalore for me."
"So, you excused–" He guesses.
"Never." She shouts.
"Are you still angry with him? I got accident after his departure. He hasn't left you knowing that you will need him."
"Dad, I know that he doesn't know about whatever happened; the truth is he hasn't tried to know."
"Khushi–"
"Dad, I don't want you to support him."
"Fine, I don't support you as well." Her dad ends the conversation and goes to bed. She is left with a question that 'why did she even started the convo?'

__________
"Ammi, she never calls back, right?" Sadiq asks his mom lying in her lap on the sofa. He shares everything with his mom.
"Why are you drawing conclusions?" His mom questions back.
"She didn't even say congrats, ammi."
"Six months back you didn't even say goodbye."
"Ammi…"
"Suno(listen), everyone can easily feel our presence, but only a few can feel our absence. She is one of those few."
"Pataa hai ammi. Ab mujhe karna kya hai? (I know mom, what shall I do now?)"
"She was hurt. Heal those wounds."
"Kaise (How)?"
"Earlier, unknowingly you have become a reason for her sadness. Now, knowingly try to become a reason for her happiness." She gives a suggestion.
"Hmm…" He decides to think over it.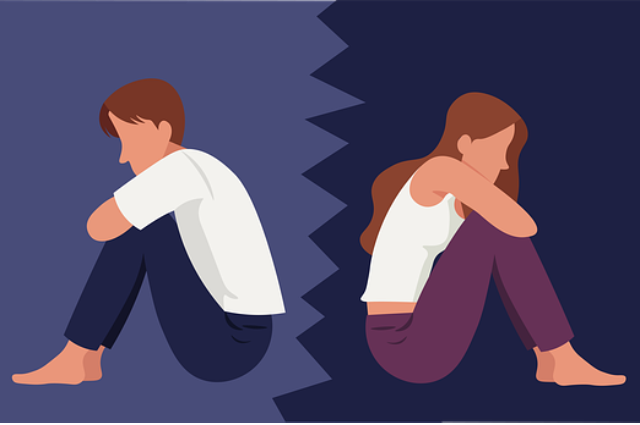 After a few days, at a shopping mall, in Kozhikode, Kerala.

"Hai!!" Sadiq greets Khushi.
"What are you doing here?" She refuses to accept his presence over there.
"I changed my option to IIM Kozhikode." He says.
"I would like to hear facts, not stories." She strikes off his statement.
"Don't you believe me?"
"No. I don't. Along with me, you have many other reasons to opt for IIM Bangalore. I know that you never compromise with your priorities."
"Fine… I am here for an event in IIM Kozhikode."
"Oh, then go and enjoy your event."
"I thought of inviting you–"
"I am not coming."
"Let me finish… I thought of inviting you, but decided not to invite you." He adds to her anger. She leaves with a mirchi face into a café (within the mall). He follows and tries to convince her. But she is reluctant to take back her words. He thinks of dealing with the situation in his original style and moves away from her.
"Hello, ladies and gentlemen…" He speaks aloud standing in the middle of the cafe. Everyone in the café turns towards him from their chairs.
"Please pay me a little attention. Why because the one with whom I used to share all my chota chota matters is not available for me now. So, will you listen to me?" He asks.
"Kya hua, Bhai? (What happened, bro?)" A person out of the crowd responds.
"I will let you know, but before that I would like to ask something…
If you stay away from your dear ones because of the chaos that you are facing in your life, does it mean that you don't miss them? Does it mean that they matter nothing to you?" He asks the crowd.
Khushi gets a little tensed as she doesn't have any idea on what he is about to do.
"Definitely not. If it is a solid relationship they never get out of our thoughts and memories." A man speaks up.
"Hai na? Lekin ye gyan mere friend ke pas kyo nahi hai? (Isn't it? Then, why doesn't my friend have that knowledge?) She missed me when I left, but not now. I don't know how to make her understand that I too missed her and missing her not only then, even now —he continues looking at Khushi who is a part of that crowd— What I would like to convey is… All situations doesn't come under right or wrong categories. Some situations just exist as such. In those situations, don't try to prove yourself as right and don't blame others as wrong. Try to value the relation that you both share not the situation which keeps changing.
And yaa, things are not that simple. Complications do exist, if not with the people close to your heart then where else do you face them and deal with them? I agree things doesn't remain the same. Time changes everything. But why always that change should be worse than before? Why can't be better than before? Why do we always think of breaking a relationship and don't recognize that there also lies an opportunity for a new beginning?" He concludes in a high pitch.
After few seconds, he receives a big round of applause from the crowd. He thanks everyone and leaves the café. Khushi follows him.
"Hey, tum na MBA vagaira chodkar screenwriter ban jaavo. Kyaa dialogues maara tumne? (Hey you better leave MBA and try to become a screenwriter. Your dialogues are awesome)." She appreciates his way of approach.
"Hmm… you would like to listen to facts, but you understand those facts only if they are conveyed through stories. Right?" He states.
"There is nothing wrong in expecting a little effort. New beginning doesn't occur on its own." She says.
"Okay… Tell me now. How is dad?"
"Come home and see."
"Matlab, am I going to get back bumps from the entire family?"
"Hmm… there are possibilities. Why don't you get ready with one more speech?" She makes fun of him and laughs at his reaction to that.
"Then… how is mom, dad and Noor?" She asks.
"Good. Mom said one thing about you."
"What?"
"Everyone can feel our presence, but only a few can feel our absence. You are one of those few. And I don't wanna miss you and our friendship." He says.
"Shukriya (Thank you)!" She says waving her hand in Muslim style.
And then they head towards Khushi's home relieving all those discussions which remained undiscussed between them, one by one, on their way.
. . .