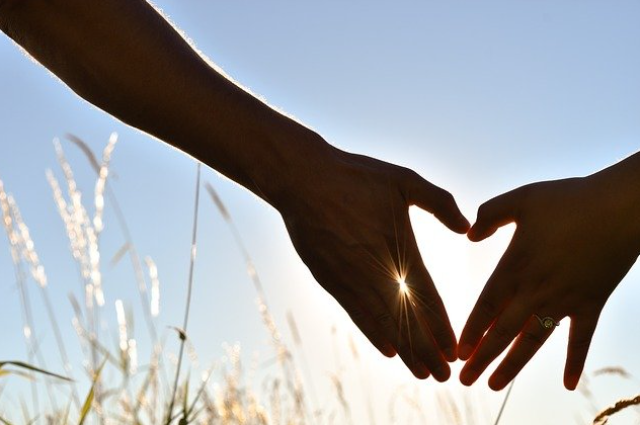 Revolution, a dream of every single revolutionist who wants nothing but only change in our society. Its path is not so easy. It's never a bed of roses but a path of thorns, sacrifices, and emotional intensity. So let's witness this journey of such a revolutionary couple who set an example for women in the early 20th century.

Anirudh Roy Choudhry, an orphan boy of age 18, was born in Delhi, India living with his maternal uncle and aunt. His only dream was to give women their rights. He was only 12th passed but very smart and intelligent. One fine evening he was having some tea and talking with his friends when he came across an opportunity to join the Indian Army. He was so excited to join that he happily headed towards his home to inform his uncle.
At his home...
"Deal final Mr. Ashford, not more or less than Rs 50,000." Said uncle with his evil smile.
" Thank you, Mr. Desai... Here is your cash. Now your nephew is our member " Said an English man handling him a bag full of cash.
This was all eavesdrop by Anirudh who was all heartbroken by now. His uncle broke his trust, he sold him to another person just for the sake of money. But he decided to take a stand.
" How can you do this to me" He barged inside shouting. He added "Just for the sake of money you sold me out to this filthy man" He tried to raise his voice but it was of no use. Suddenly someone from the back hits him and he loses his consciousness. When he opened his eyes, he was in the worst place he could have ever imagined.
Brothel, a place where an innocent man like Anirudh will never ever want to go. A place of hell where no girls wish to stay by. He was sold out to a brothel, somewhere in the country only.
It's been two days and he was so suffocated that he tried to escape more than ten times. He was just roaming in the corridor when suddenly his mind was attracted towards a girl of 18. Not because of her divine beauty but only because of her bold, fierce, and brave attitude towards society. She was fighting for herself who was same way sold by her aunt in a brothel.
"You filthy man, you think you can hold me back by your shackles. No way... Nobody can capture Bondita Das in his cage. I will get out of this place soon" Said a fierce Bondita with eyes showering fire. He found her very different from other girls and decided to get out of this place with her. They planned to get out after 2 am when everyone will be in deep sleep.
According to the plan they decided to move out of the brothel from the back door. They moved out of the back door fortunately safely. The next morning when they woke up they were found themselves in a terrible condition. Bondita was tied in a big banyan tree while Anirudh was lying in a hut which was locked by the villagers. Villagers accused her of staying impure. She couldn't do anything for herself. She screamed for Anirudh asking him for help. Anirudh somehow managed to break the door and came out. He saw that villagers were trying to hit her stone. Without wasting any time he protested against the villagers. He was getting questioned about the relation.
" She is a prostitute... How can you live together without any relations"
" She is impure... She can't live in this society"
Anirudh couldn't tolerate it anymore and shouted at the top of his lungs
"You want to name this relation right? So I will be her husband. I will give her the right future of her dreams she deserves. I will stand by her. We'll together change this society and this sick mentality." In the heat of the moment, he married Bondita which was the biggest shocker for her. In front of the idol of Durga Maa, they took an oath of serving their country and change the sick mentality of the society, and set an example. With time they gradually fell for each other.
Soon Anirudh joined Indian Army. His dream was accomplishing. They were leading a happy long distant life, having their cute little baby girl Muskan. They used to write letters to each other.
It's been almost 2 years since they haven't seen each other. The peaceful nights in each other's arms were badly craved by them. It was the time of the arrival of Maa Durga. The enthusiasm for the most important festival was mixed in the air. It was the day of Mahalaya when the biggest surprise of her life knocked on her door. The moment he saw was, time froze. Her husband was back. They spend their lovely time and that night, the moon witnesses their night.
It is said that the Durga puja signifies the victory of good over evil. Maybe everything was pre-planned by God to choose our very powerful young boy, our young Blood Anirudh, and Bondita to fight against evil, whether it is evil society or evil terrorists.
"Hello! Officer Anirudh Roy Choudhry, you are getting informed that you have to reach the border anyhow by today itself. Some terrorists have entered India. It's an order... Jai hind " Said Captain from the other side of the phone
"I will serve my country... Jai Hind" Said anirudh . He turned back to find Bondita standing having neutral expressions. He approached her trying to explain.
"You don't have to explain anything officer. I am proud of you that you chose to serve our mother India instead of the festival" Said Bondita with a proud smile.
He dressed up all set to serve his motherland. She puts him on his cap and wished him good luck with dahi shakkar.
And his journey starts...
O desh mere
Teri jaan k sadke
Koi dhan hai kya
Teri dhool se badke
Teri dhoop se roshan
Teri hawa pe zinda
The environment was so terrible out there. They all were fighting to save our country. Everywhere noise of firing and bombs. Anirudh was shot by three bullets in his back, one on his right leg and one on his arm. He was all covered in blood. The captain who was all drenched in blood saw that a grenade fell near Anirudh who was all busy in firing. He pushed Anirudh off and jumped into the granade and " BOOM"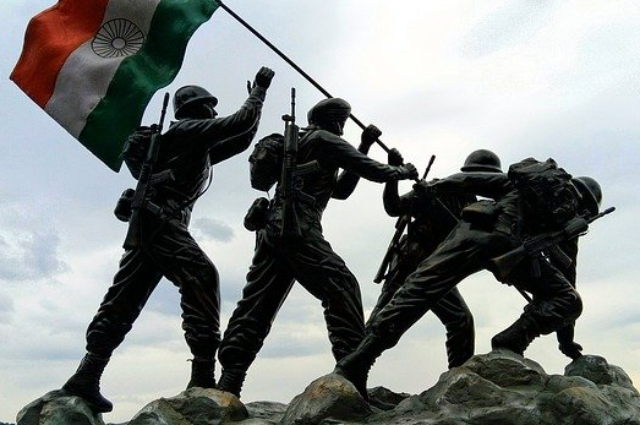 He closed his eyes forever saving others, lying peacefully in the laps of Bharat Maa. That day, the captain returned his home for sure, but not the way he was supposed to be.

Jeene ki izazat dede
Ya hukm me shahadad dede
Manjoor hame jo bhi tu chune
Resham ka ho madhushala
Ya caffaun sipahi wala
Odhenge wo jo bhi tu bune
O desh mere
Here, Bondita was also in a life or death situation. She used to teach widows and girls in a small hut which was definitely not accepted by villagers. When Bondita was not at home, they set the hut in the fire. Few children are stuck there. As soon as she came to know she rushed towards the hut. She tried to put off the fire but it didn't help. By standing no choice, she jumped into the fire trying her best to save children. Within time she saved everyone but a fire stick fell on her which burn her down and caused her death. Many people tried to help her but nothing worked. She closed her eyes forever giving a strong message to society that women do need equal opportunities. On the day of Vijay Dashami, the victory of good over evil happened. Army officers sacrificed their lives winning over evil terrorists and Bondita here sacrificed her life winning over evil society to change the society.
Kabhi yaad kare jo jamaana
Maati pe mar mit jana
Zikra me shamil
Tera naam ho
Over time, everything changed slowly. Today after 21 years, Muskan set another example of becoming an IPS officer.
. . .