This confessional poem conveys the classic conflict every relationship encounter – the battle between love and work. I, too, had found myself at this similar crossroad, although in a different manner. One part of me wished to move on and pursue poetry as a profession, but the other part could not stop chasing that unrequited love.

And this tussle continued inside for long, only to later realize that in a much more real sense, there was no confusion, ever. I was seeking glory and conquest only for her, to be forever remembered as "The Boy who Loved" ….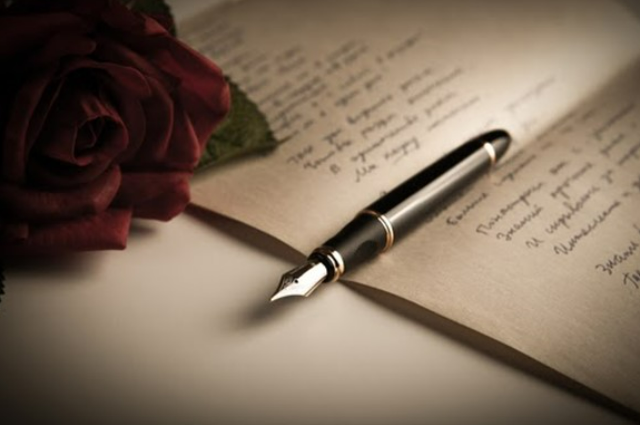 I'm torn apart in half
Between being a lover and a poet,
Who, worked in consonance for long,
Now they quarrel in chaos
For one desire to move on
And etch words in quest of fame
And to this the other vehemently disagrees
As he keeps singing the same old melancholy song,
It's only her presence that he direly seeks
Lost, still, in a magical demonic bliss

He, the lover, proudly wears memories as a shroud

And blissfully walks into the grave of peace

But the poet shrugs them off-- those binding chains—

Desperate, to pen down a masterpiece

Their soul is one; incomplete sans the other

For the lover's tragedy is poet's work

And the poet's words are lover's confessions

Both completely blind to a superior truth

Obliviously, they fight for dominance

That words are hers, always have been

And that all classic masterpieces are tragic lovelorn mess.

But then again, this commotion wouldn't have begun
Had she felt my poem's heartbeats
It's not that my poetry was abstruse
Nor was she naïve to understand
It was her suspicions on existence of love itself
That dampened the beauty of words etched
For her doubts were abusing the soul of my creations
And my artwork withered as dead portraits.
Or perhaps they never were really good,
I leave the judgment upon thee—
Read my words, memorize them if you will
But dare not linger your fingers over
No one can touch her, not even me.


But truth be told, both are hypocrites
As lover, too, is tired of painful ignorance
Himself seeking a way out of this crucible
Lonely he walks into dark, craving eternal silence
And what a pity is poet's dream
Mad in love, reluctant to accept defeat;
He furiously desires to conquer the world
Only to lay it open beneath her feet
His glory too rests where lover's soul does
"The boy who loved"—they wish for their tombstone to read.
. . .