A cryptocurrency is a virtual asset created as a monetary system that is secured by cryptography. The term cryptocurrency was coined by Wei Dai in 1998. As it is a digital payment system, it does not count on bank's affirm transactions. It allows everyone everywhere to credit and debit payments. Bitcoin came as the first cryptocurrency in 2009 by a group of programmers called Satoshi Nakamoto.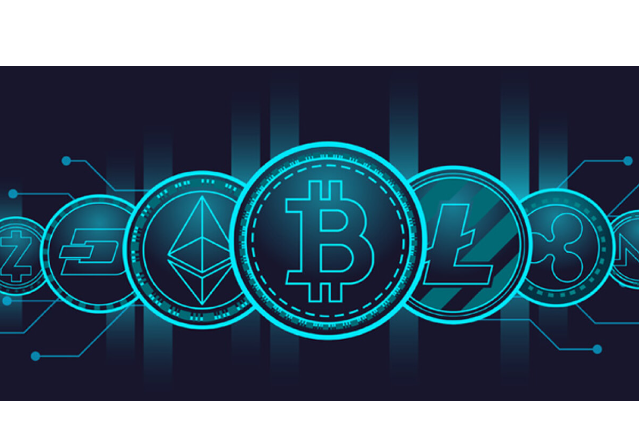 Earlier people did not trust cryptocurrency because there is no such physical coin. Being a possible catastrophe it was been carefully examined in 2007 but in 2021 it became a lucrative investment as it showed a sharp growth. Previously Bitcoin was the only cryptocurrency in own and now more than 1000 cryptocurrencies are there in the market. Recently Bitcoin made a record new price of $64000 on April 13, 2021. Consequently, business leaders have recognized the capability of cryptocurrencies. As the cryptosystem is progressing, crypto billionaires can reinforce that.
1. Michael Saylor
Michael J Saylor, an American entrepreneur, and business executive is co-founder of a software firm Microstrategy with a net worth of US $2.3 billion. In 2013 he concluded that Bitcoin is going to suffer a rapid decline in the market but in 2020 something changed his mind and he purchased Bitcoins worth the US $245 million between August and September. At the end of 2020, he publicized that he was buying the US $1000 worth of Bitcoins per second.
2. Brain Armstrong
Co-founder and CEO of crypto trading company Coinbase, having a net worth of US $10 billion. Coinbase is the largest cryptocurrency exchange in the US. He owns the US $10 million holdings in Bitcoins and Altcoins revealed in March 2021. He owns a 19% stake in Coinbase. He is also a former Airbnb software engineer.
3. Tim Draper
Founder of Draper Fisher Jurvetson, Draper University, Draper Venture Network, Draper Associates, and Draper Goren Holm having a net worth of US $1.5 billion. He is a supporter of Bitcoin and became popular when he purchased US Marshal's service auction of seized Bitcoins from the closed Silk Road black market.
4. Cameron Winklevoss & Tyler Winklevoss
Founders of Winklevoss capital management, Gemini cryptocurrency exchange, and Olympic rover are having a net worth of US $3 billion each. They invested in Bitcoin first time in 2012. Timely investment derived billions of dollars of benefit to them.
5. Barry Silbert
Co-founder and CEO of Digital Currency Group and amalgamation of five cryptocurrency-focused companies are having a net worth of US $1.6 billion. He augments and reinforces Bitcoin and Blockchain companies through their perception, network, and approach to capital. He started in 2012 and became the first and most active investor in the Bitcoin space.
6. Jed McCaleb
Co-founder of Ripple and Stellar Lumen with a net worth of US $2 billion. He is an engineer, speculator, and humanitarian. He is well known for developing Mt. Gox and e-donkey 2000 application. He announced as a new donor to open the AI group in February 2018.
7. Matthew Roszak
With a net worth of US $1.5 billion, Matthew Roszak is the chairman and co-founder of a blockchain infrastructure company named Bloq. He started investing in 2011. He was fascinated by the potential of Bitcoin. He wanted to use Bitcoin as a potential payment source for his gaming company in Singapore.
8. Fred Ehrsam
Co-founder of Coinbase and Paradigm Fred Ehrsam is an American entrepreneur and investor with a net worth of US $1.7 billion. In 2017 he left the company Coinbase but remained on its board and still owns 8.9% stakes of it.
9. Sam Bankman Fried
Founder of Almeda Research and FTX exchange with a net worth of US $8.7 billion. He is a 29-year-old, MIT graduate, vegan; crypto billionaire. He is the most pecunious crypto billionaire to date.
10. Chris Larsen
Co-founder and chairman of another popular cryptocurrency, Ripple with a net worth of US $3.4 billion. He holds 3 billion XRPs and a 17% stake in the company. He is also known as an angel investor for co-founding several Silicon Valley technology start-ups. When ripple's value was grown, he gained US $800 million of profit.
11. Changpeng Zhao
With a 30% stake in the company Binance, the Chinese-Canadian business executive, Changpeng Zhao became one of the wealthiest crypto-person with a net worth of US $1.9 billion. Binance is one of the biggest cryptocurrency exchanges. It owns its own cryptocurrency named Binance coin having a market capitalization of US $33 billion.